Billing a Patient from the Waiting Room
Once a patient has completed their consultation, they will need to moved from With Doctor to At Billing so that their visit can be finalised and invoiced.

This can be done by simply dragging and dropping the patient record.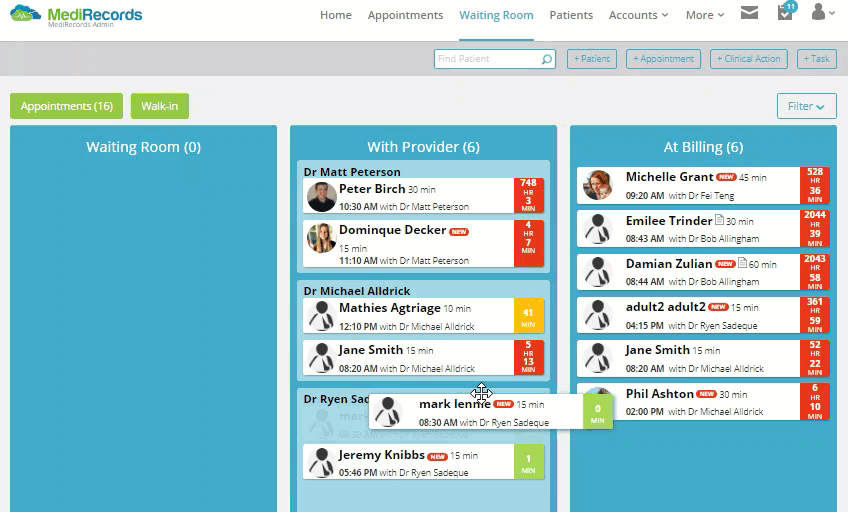 To finalise the consultation and invoice the patient, click the Patient Name to reveal a list of options for the appointment.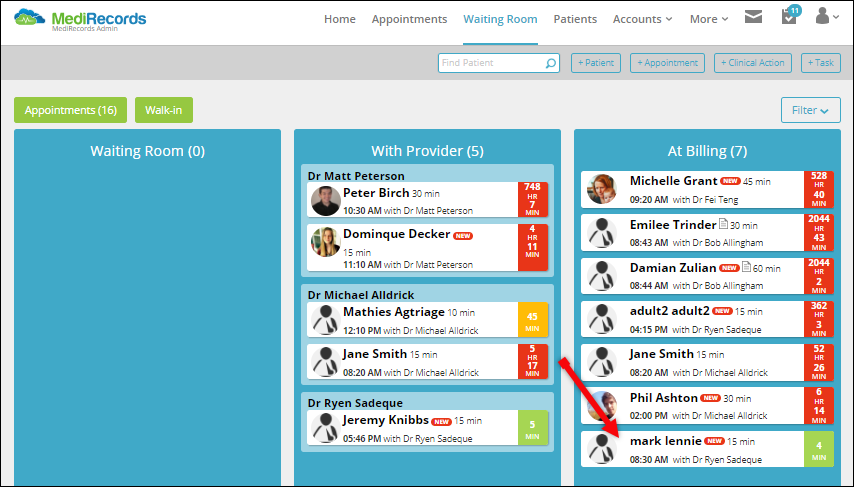 Click Bill to create an invoice for the consultation.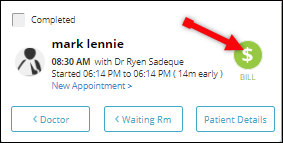 This will create a New Invoice, pre-populated with the Patient Name and Provider Name.
The invoice will be further filled in if the provider has Finalize Account active, and has provided billing details after finishing the consult. NOTE: Finalize Account requires an Integrated Subscription.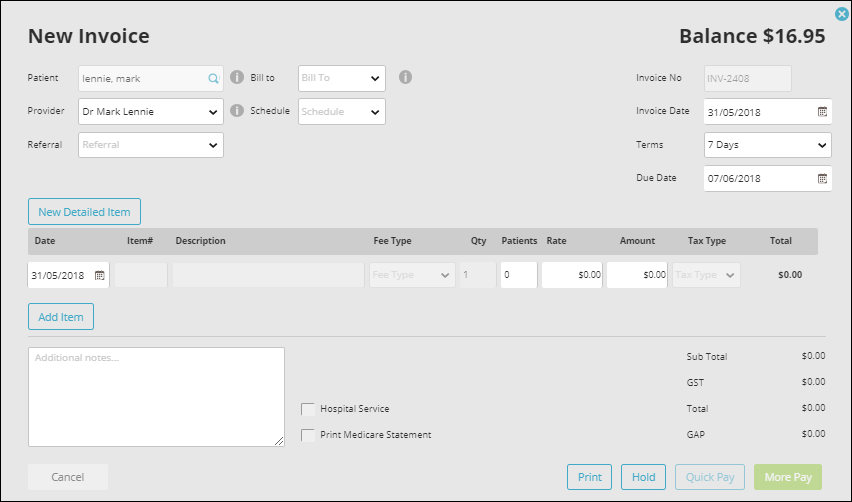 Fill in the invoice with the required details, including Bill To, Schedule, and Item Number, and process payment.
To learn more about how to complete a New Invoice, please click here.