How to Create a New EPC Template
MediRecords has a number of EPC templates loaded into the system, that will allow you to create and store information relating to the patient. This tutorial will demonstrate how to utilise a template.

After Opening the Patient Record, click the Clinical tab.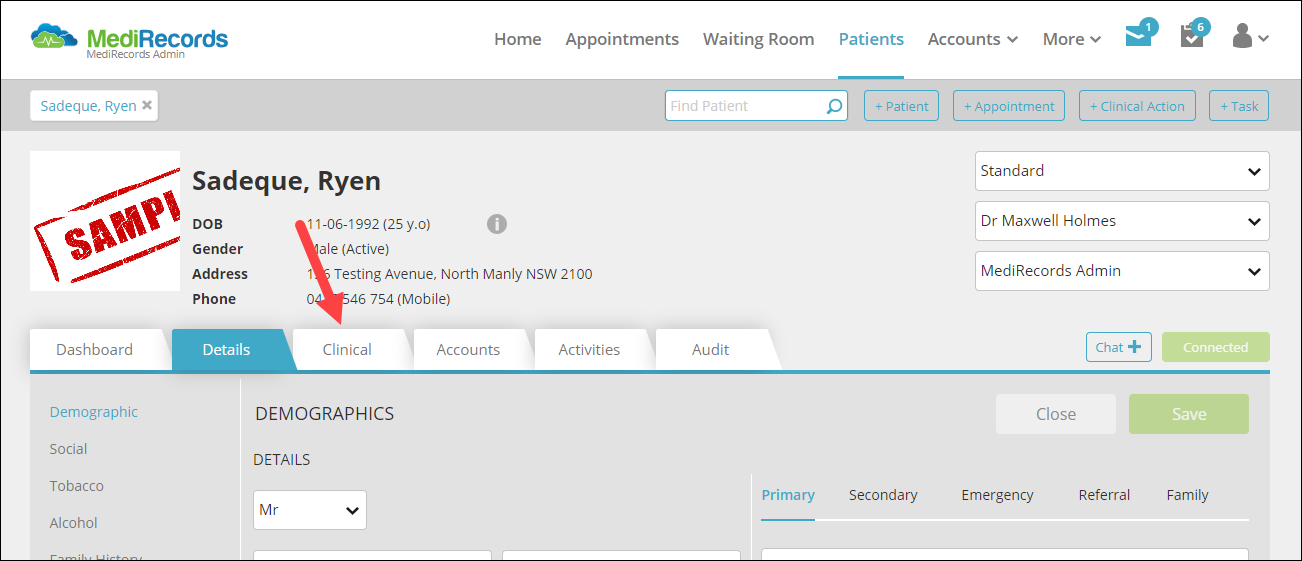 Click on the Extended Care section.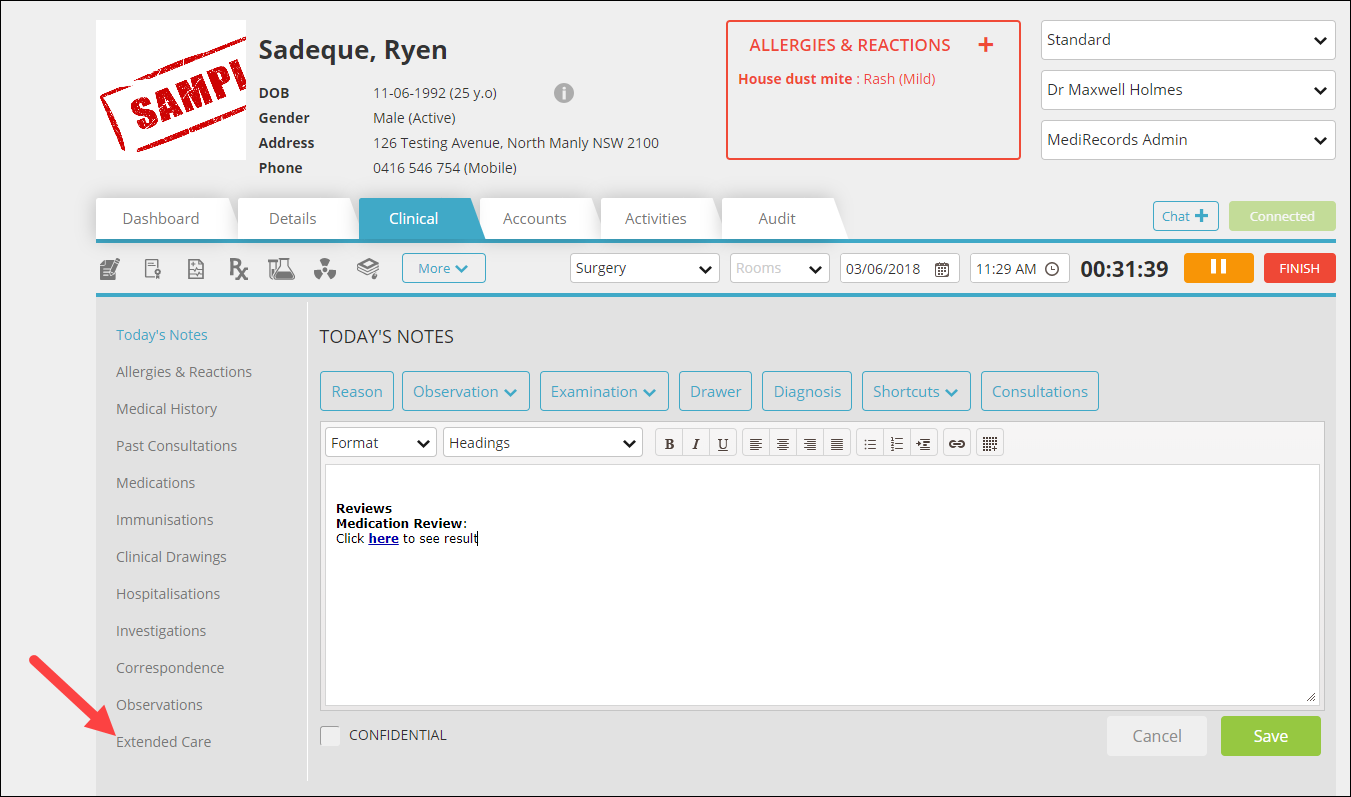 You will be taken to the Extended Care screen.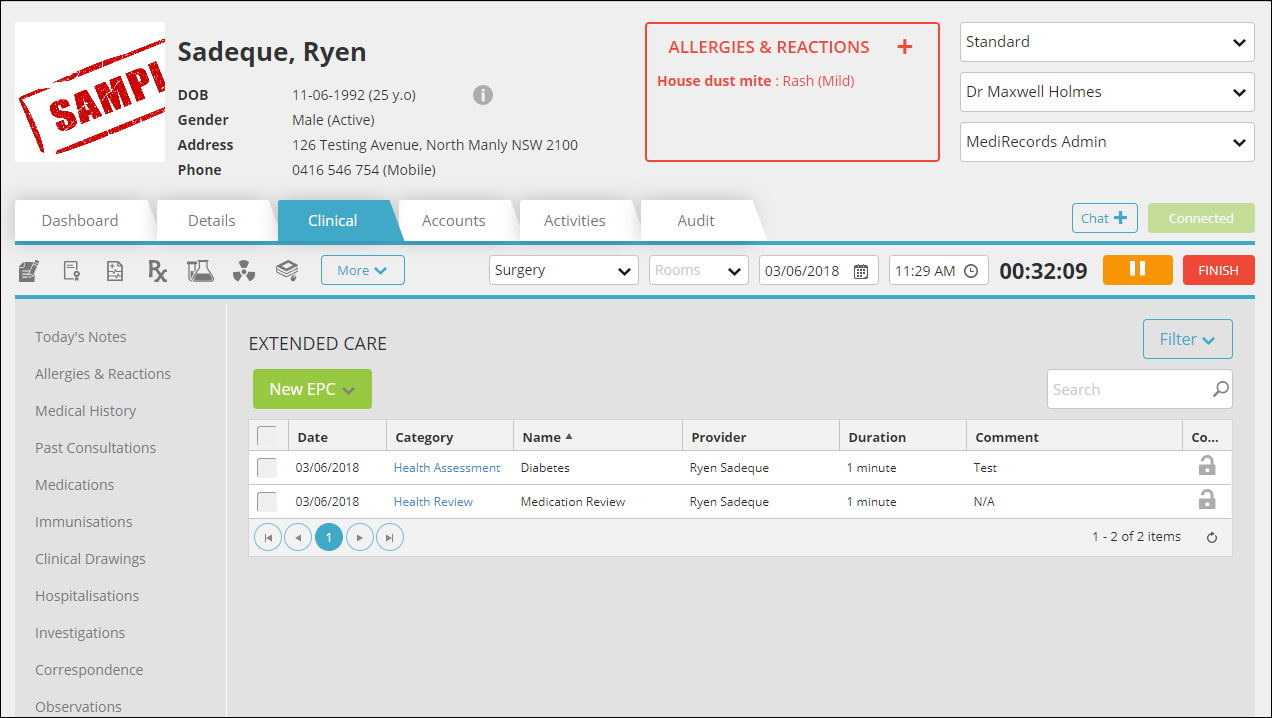 Click New EPC to reveal a drop-down list of templates. To demonstrate, we will select Medication Review.





Fill out the form as required. In this example, we will select the following options. Click Save when finished.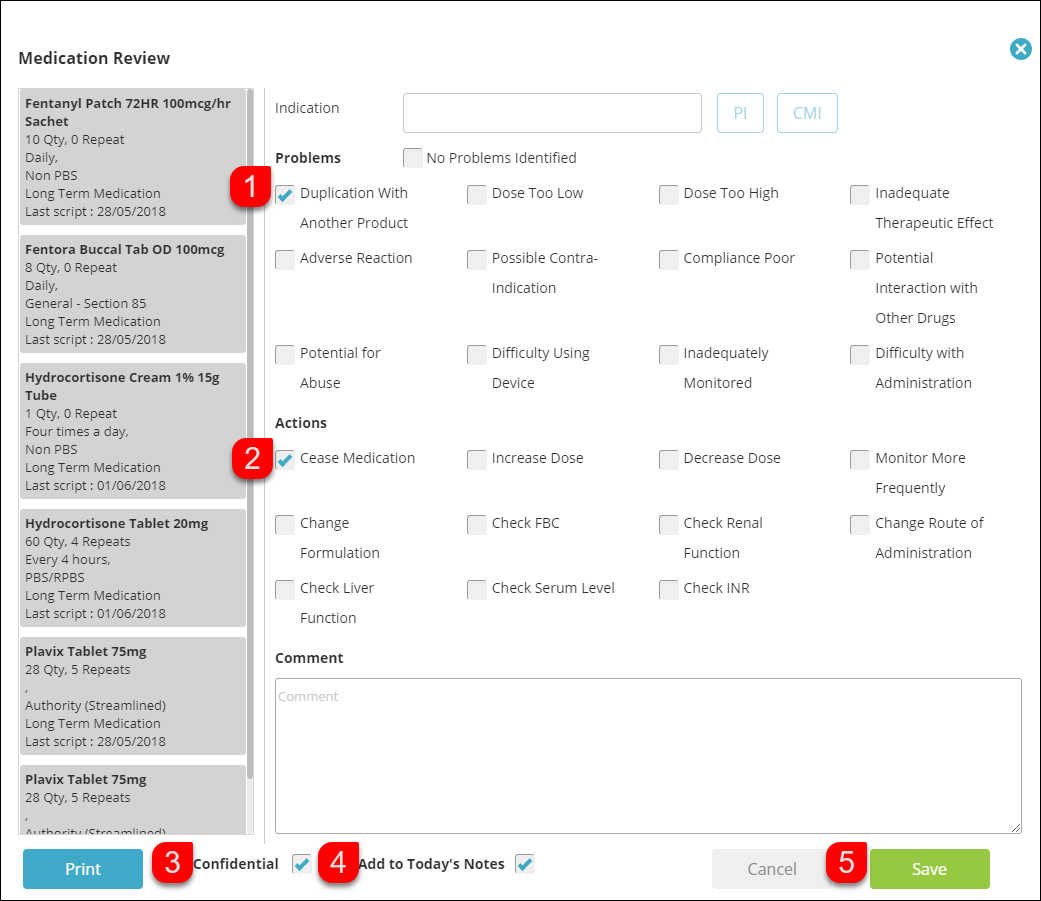 Your new EPC template will now be saved.





You've completed another MediRecords Tutorial. You should now be able to create an EPC template for your patients. If this is not what you're looking for, head back to our knowledge base and search for another article.

For urgent assistance, please contact MediRecords support on 1300 103 903 during business hours.