Recipe Filters
With all the drug recipes stored in MediRecords, you have the option of customising your view so that only certain recipes show. This is what the Filter function can do for you.
This article will go through the function and demonstrate with an example.
Go to More > Resources > Drugs > Recipes.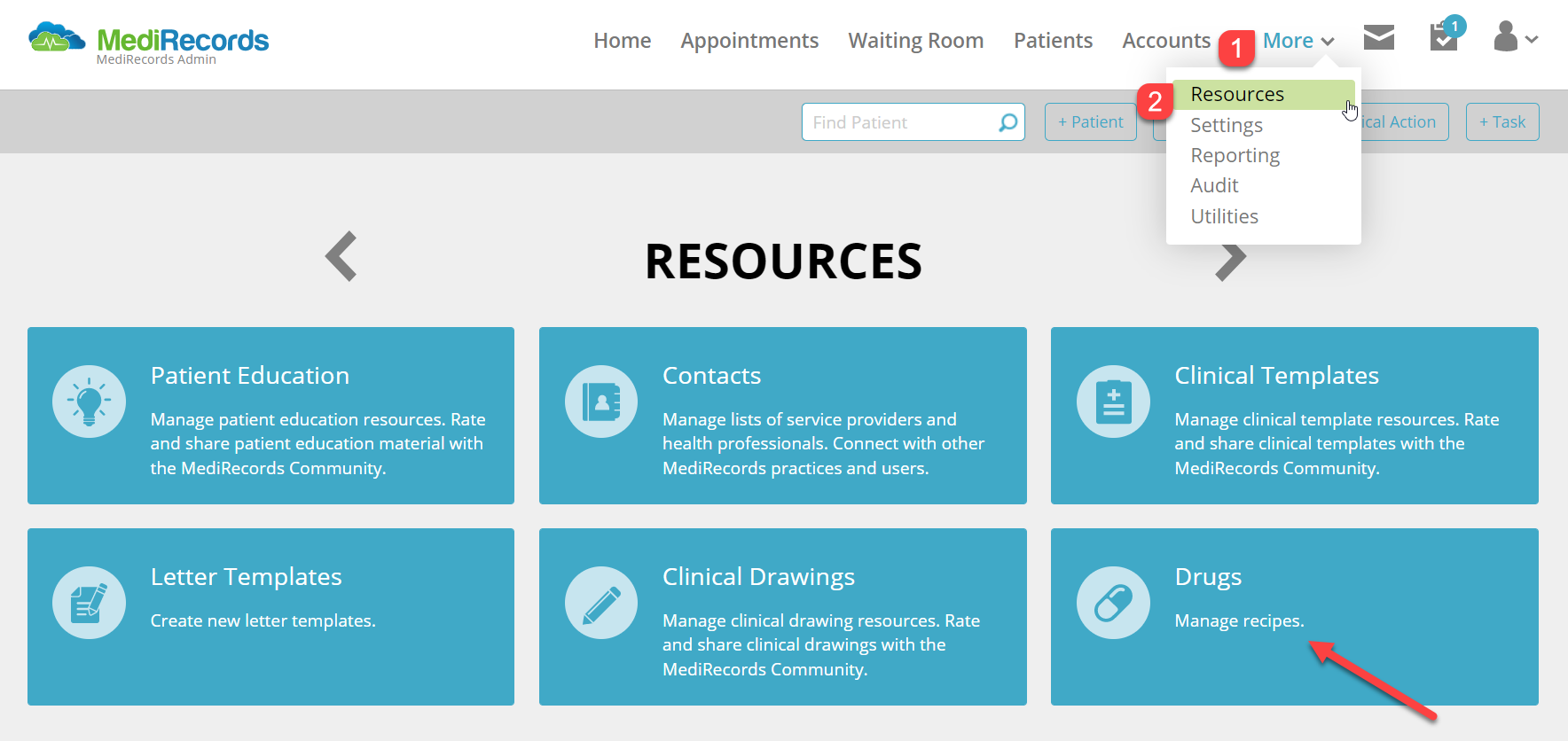 On the Recipes Page, You can filter the drug recipes based on Scope (privacy of recipe) and Status (Active or Inactive).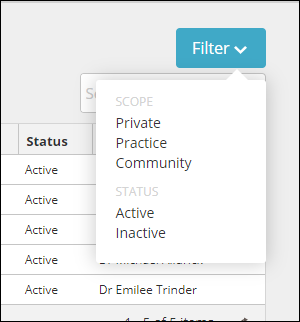 The default filter that is applied when you first access the Drug Recipes screen is Active recipes only. For the purposes of this article, we will demonstrate the function using the following example: Active recipes with Scope Practice.





The screen will update to match your filter search.





To search for inactive recipes, click on Filter and select Inactive.





This will pull up Inactive recipes.



If you need further assistance please contact support on 1300 103 903 or email at support@medirecords.com