Where Can SMS Be Sent From?
This article covers where SMS can be sent from within Medirecords.
For more information about how to send an SMS, please refer to our article here.
In Medirecords, SMS can only be sent to patients and can be sent from several different sections.
Patients List
Open the Patients List by clicking Patients on the Medirecords menu ribbon.

Click the Tick-Box next to the patients you wish to send to, click More then click SMS on Demand.

Patient Record
Open a Patient Record and click Dashboard.

If necessary, confirm they have a valid Australian mobile phone number; This is located in the patient record in Details > Demographics.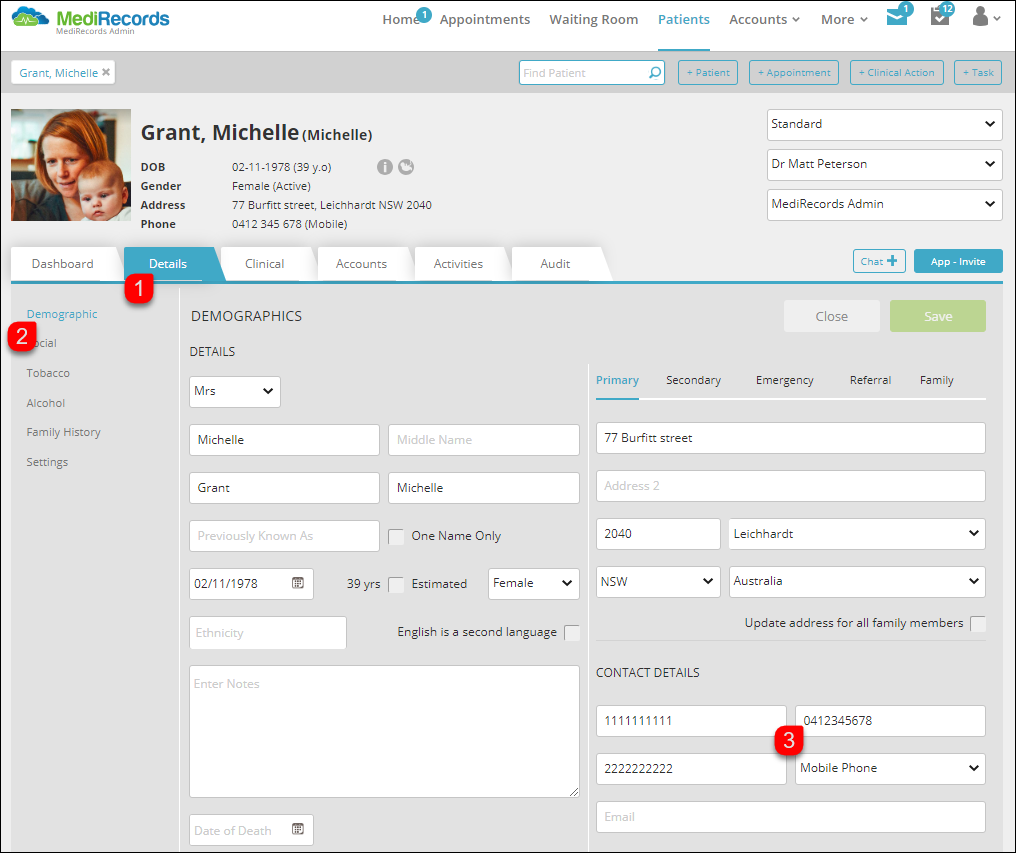 Click the SMS on Demand Icon.

Secure Messaging Inbox
Click the Secure Messaging Icon and click Inbox.

Open a piece of correspondence then click the SMS on Demand Icon to send an SMS to the patient associated with the item.

Appointments
An SMS Reminder can be scheduled from the appointment book or sent instantaneously.
To schedule an SMS appointment reminder, create a New Appointment and change Reminder to via SMS and select time frame. It is configurable to be sent instantly or up to 7 days prior to the appointment date.
For more information about appointments, please refer to our article here.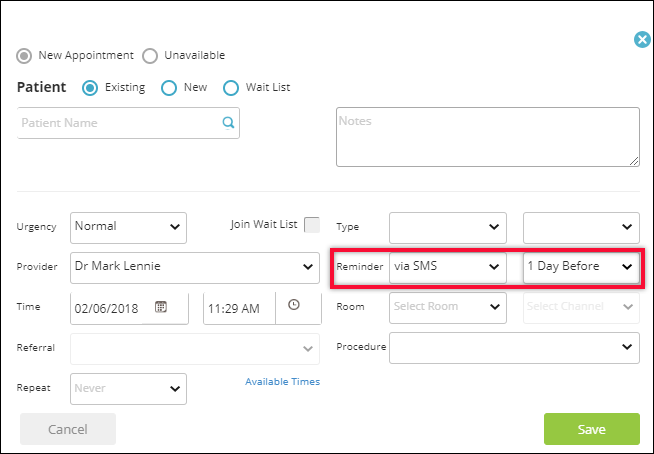 To send an SMS instantaneously from the appointment book, open an Existing Appointment. Click the SMS on Demand Icon.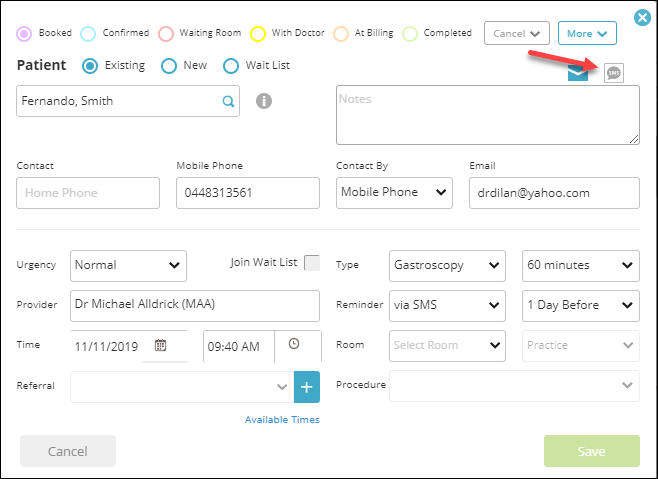 You will be presented with the SMS on demand pop-up. Select a SMS Template or enter your SMS text followed by Send.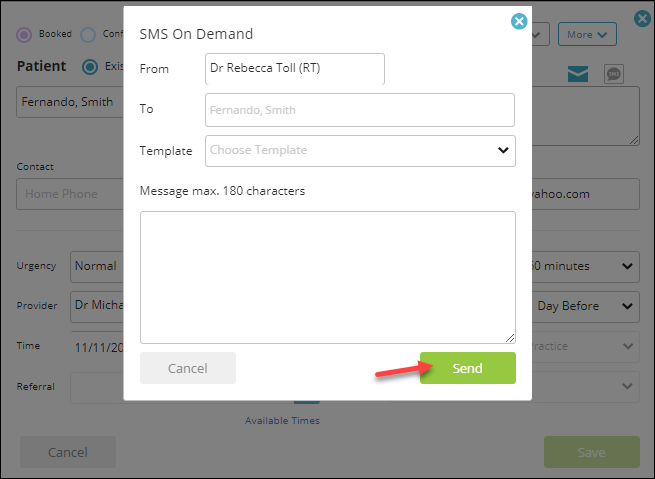 You've completed another MediRecords Tutorial. You should now be able to find where to send SMS. If this is not what you're looking for, head back to our knowledge base and search for another article.
For urgent assistance, please contact MediRecords support on 1300 103 903 during business hours.