How to Send an SMS on Demand
After clicking on the SMS on Demand Icon, the New SMS Screen will open.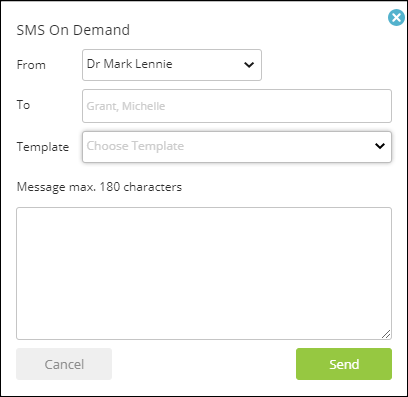 Select the sender in the From field; The receiving patient(s) will be filled in by default in the To field.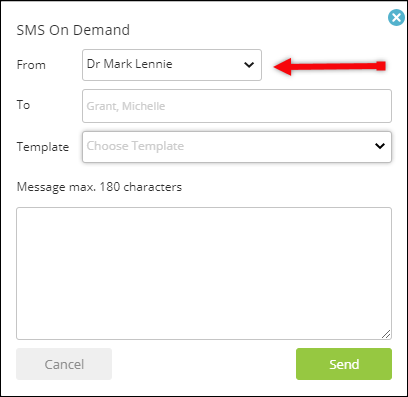 Type in a message below or alternatively select a template from the template list.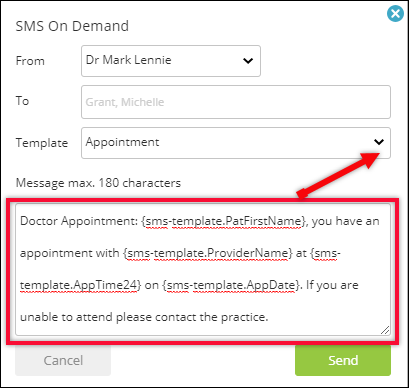 Click Send.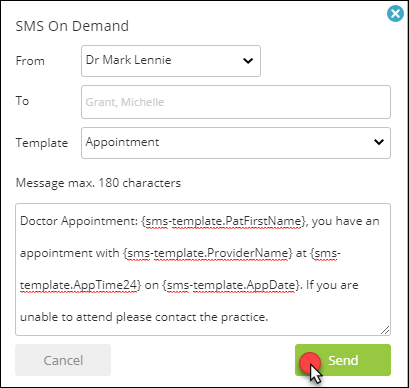 The SMS has now been sent and a record of this is available from the patient record.
NOTE: SMS Templates will only send to patients with future appointments booked in MediRecords.
For urgent assistance, please contact MediRecords support on 1300 103 903 during business hours.