Editing or Removing Existing Accounts
MediRecords allows you to store bank account details, and to also be able to manage them with some functions.
This article will go through how to edit, and/or remove bank accounts.
Go to More
Select Settings
Select Accounts
Select Bank Accounts
You will be brought to the Bank Accounts screen. If you check the box next to an account, the following options will display.
Edit
You can only edit one account at a time. Check the box and select Edit.




The Edit Account form will show. Make the changes needed, and click on Save.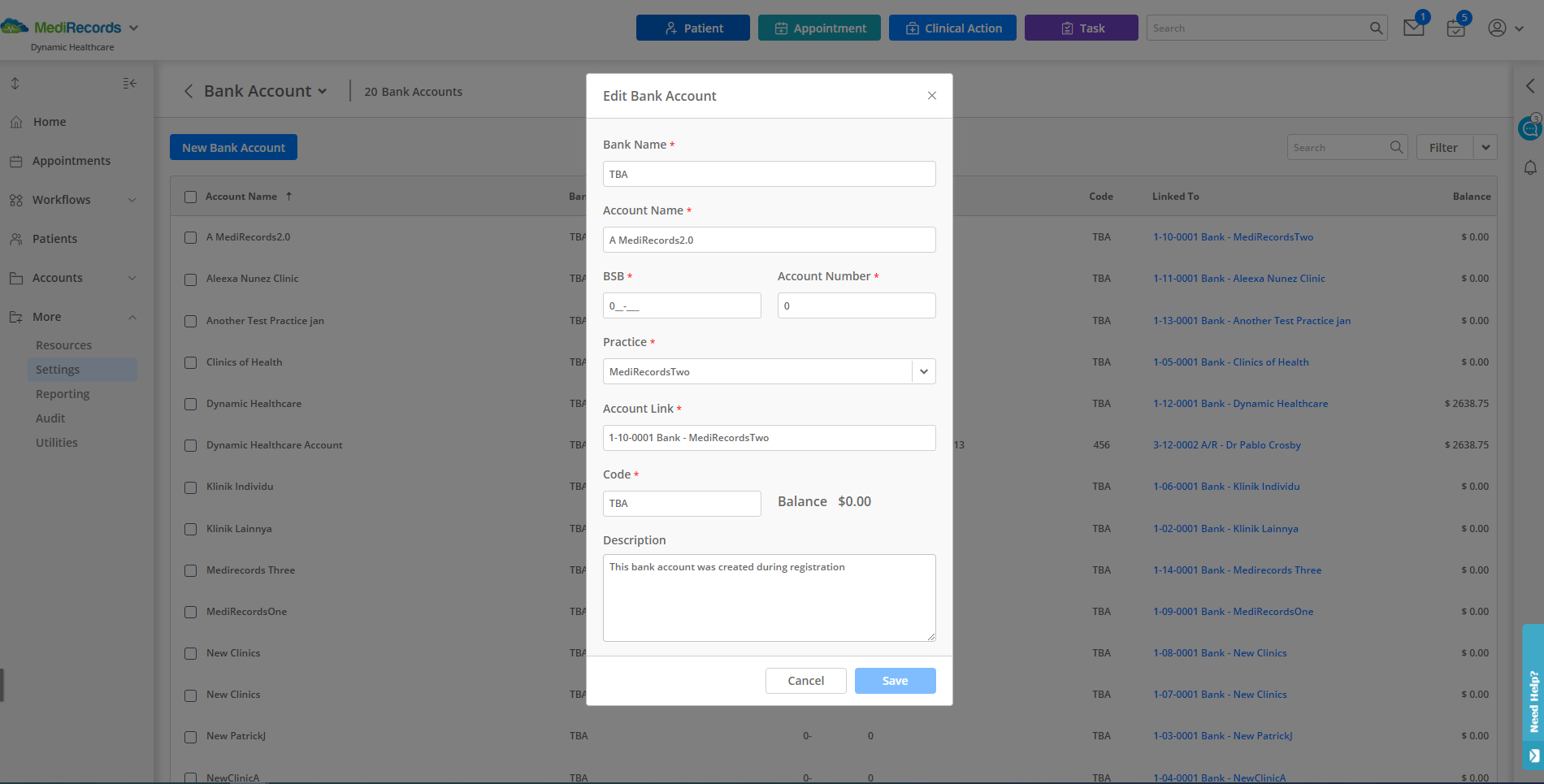 Delete
Check the box next to the account(s) you wish to remove, and click Delete.



You will be greeted with a warning message. Click Yes if you wish to proceed.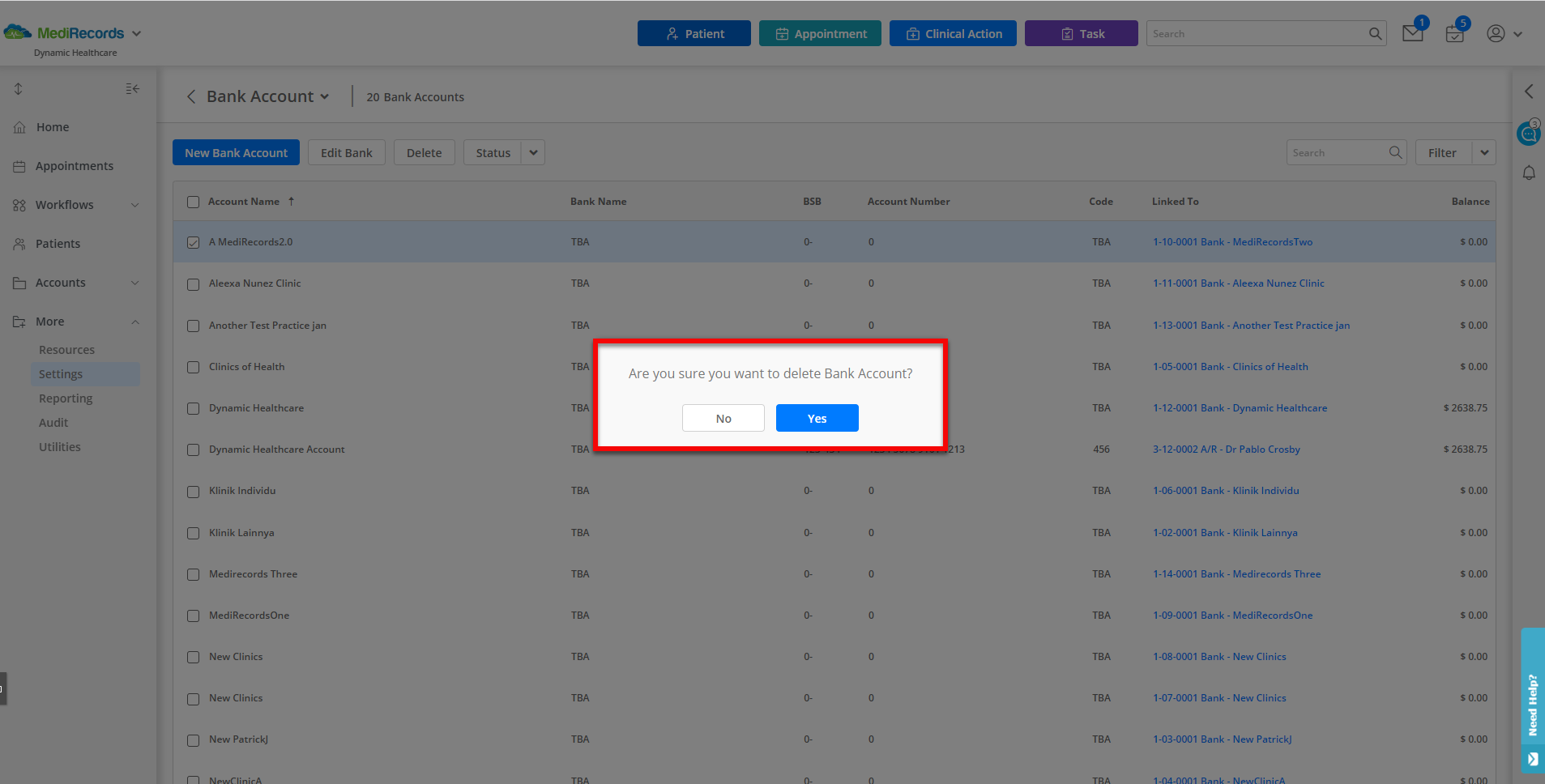 The account has now been deleted from MediRecords.
NOTE: This is a permanent action and cannot be reversed.