Extra Sessions
MediRecords offers a second type of session called "Extra Sessions," which can be beneficial in setting up appointments outside of a provider's regular working hours. It is important to note that these extra sessions should be scheduled within the practice's operating hours. The extra session should be created inside the practice operation hours.
Within Appointments (More > Settings > Appointments), click on the practice that you wish to create the extra session.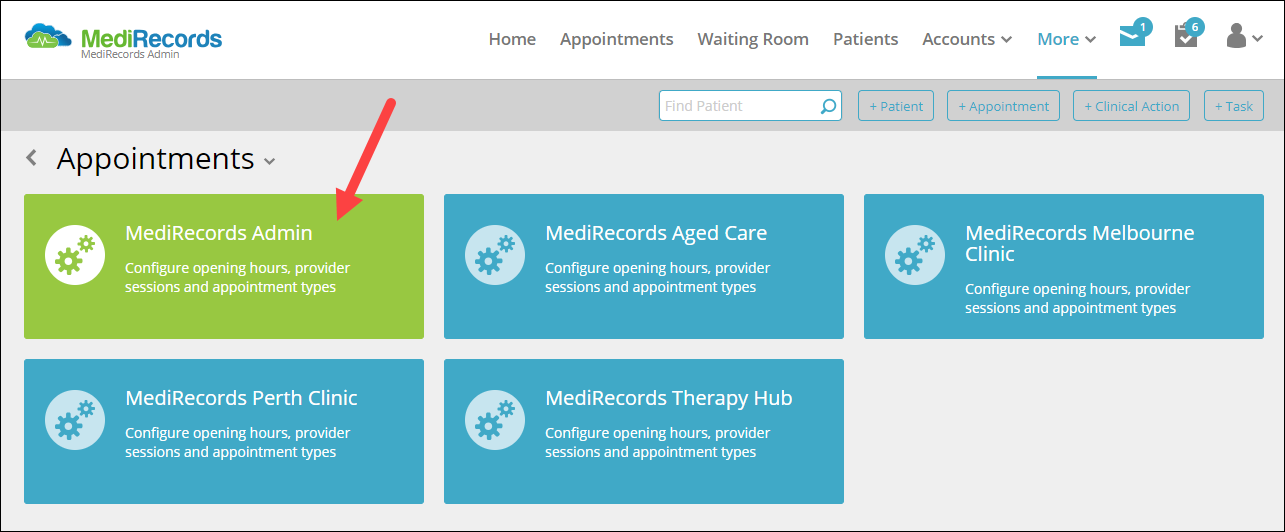 Click on Sessions.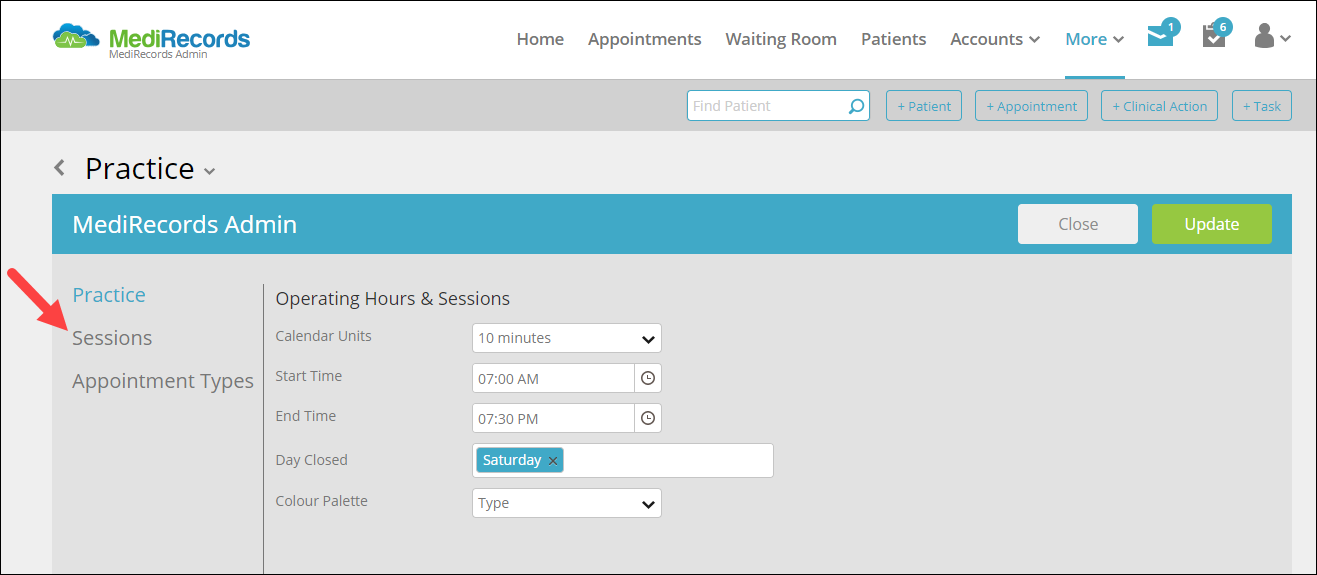 Select the Extra tab.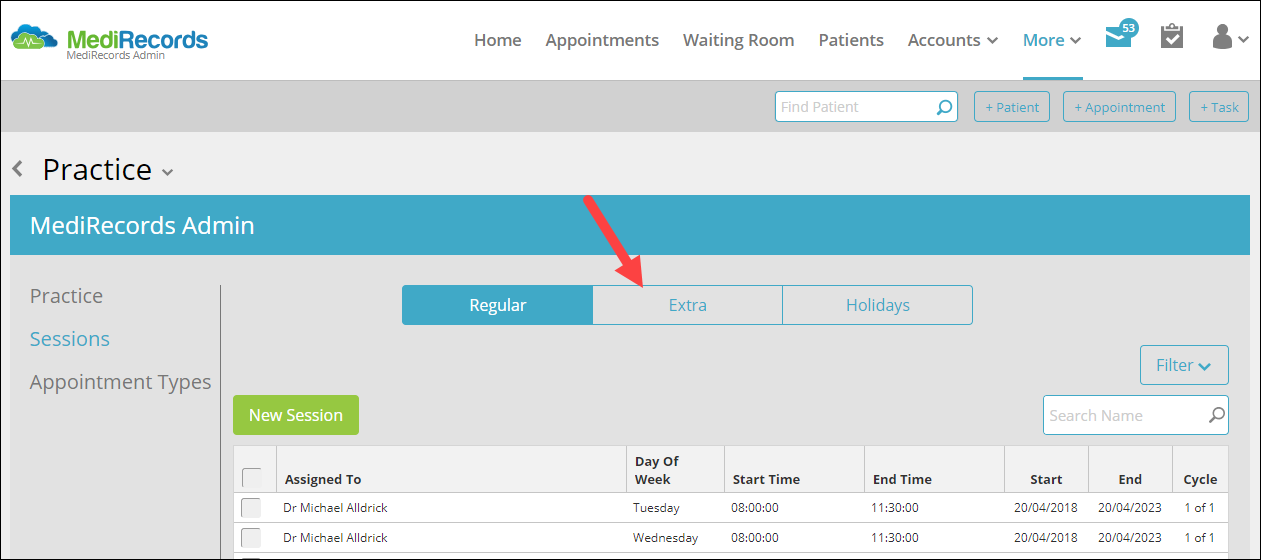 You will be brought to the Extra screen.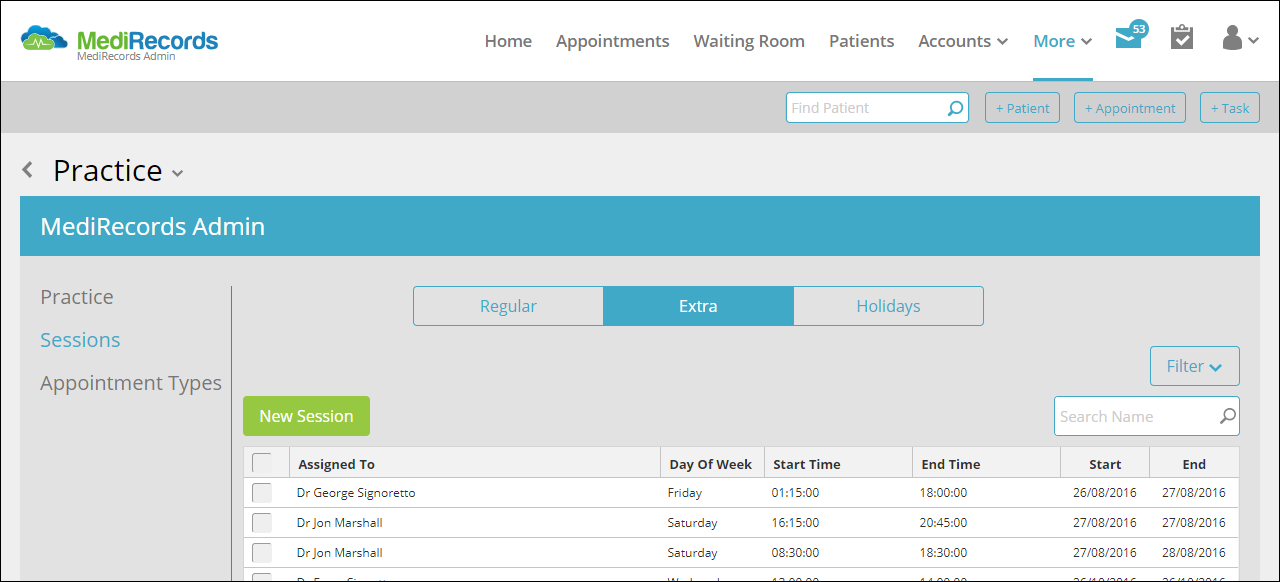 Create Extra Sessions

To create an extra session, click on New Session.





You will be shown the following form. The following has been completed as an example. Click Save when you have made your changes.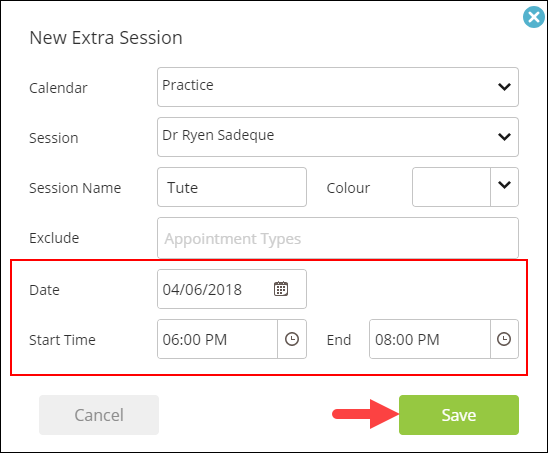 The new extra session will now be shown in the list.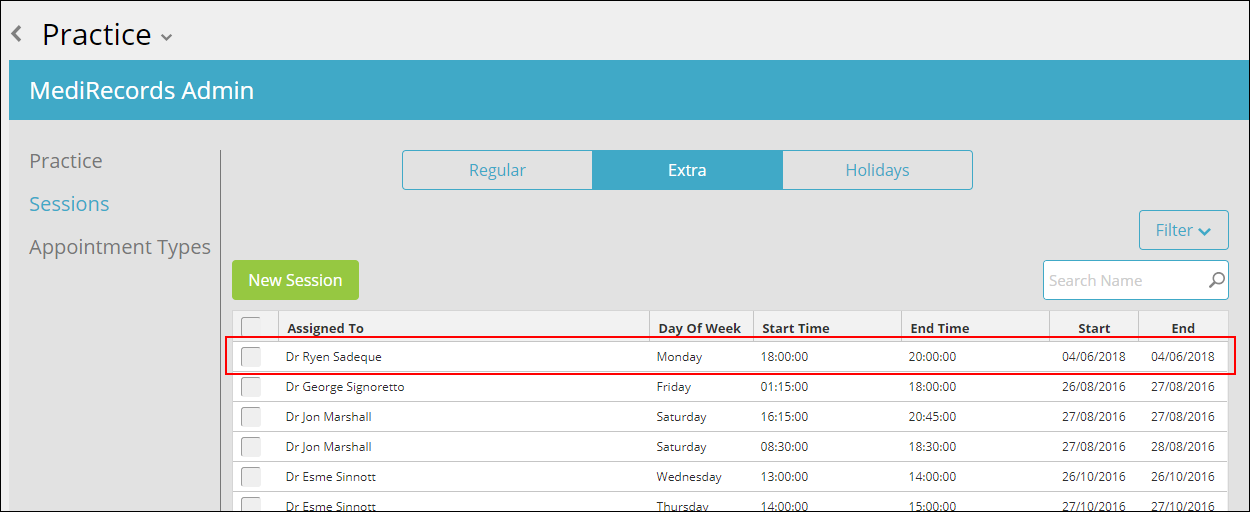 Similar to Regular sessions, Extra sessions can also be edited or deleted.
Edit

To edit a single session, check the box next to the name and click Edit.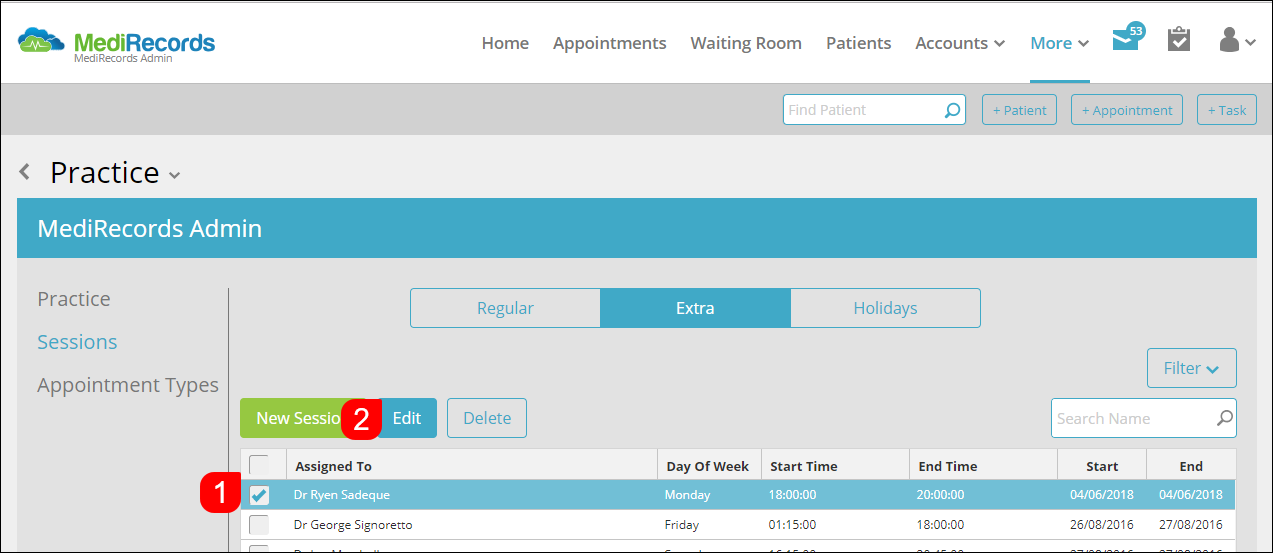 You will be shown the edit form. Make the changes as required - in this example, we have changed the Session Name and Colour. When you have finished, click Save. If you do not wish to go ahead, click Cancel.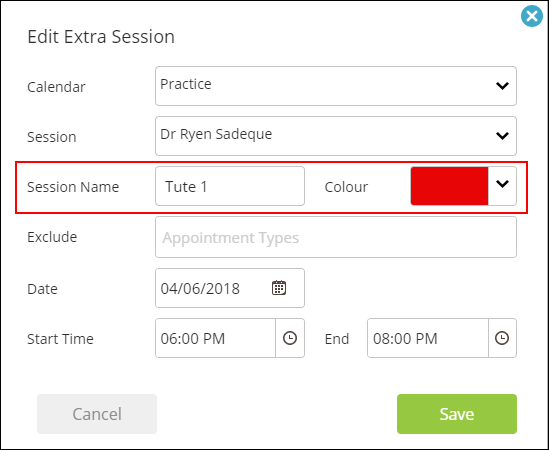 You also have the ability to bulk edit sessions. To do this, select at least 2 sessions and click Bulk Edit.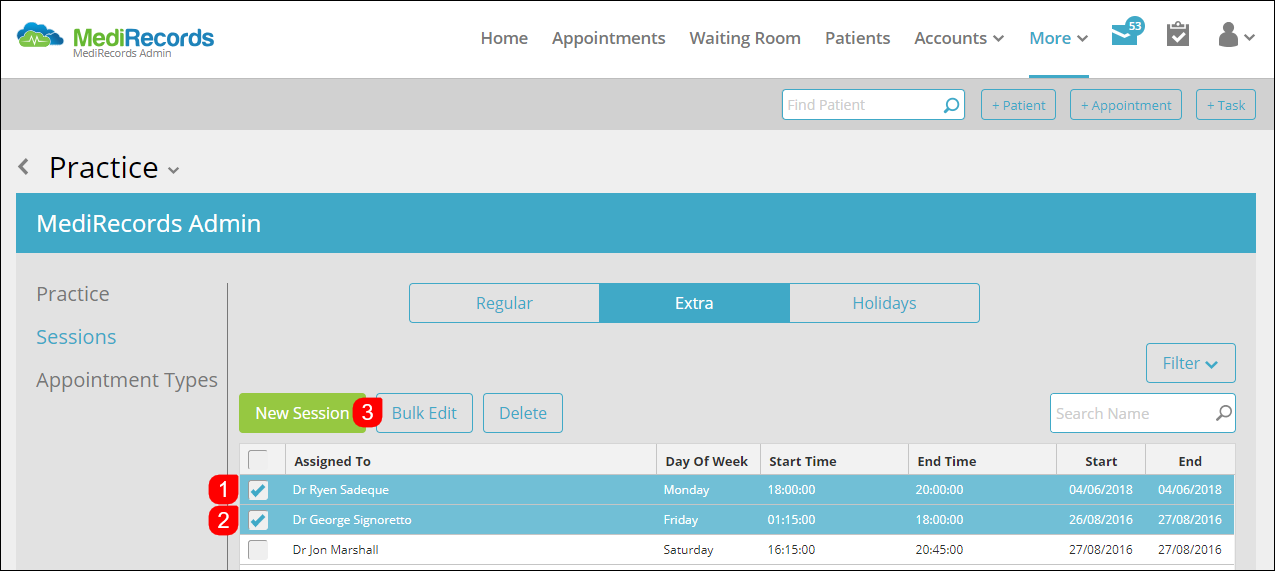 You will be shown the Bulk Edit form. Note that this is virtually similar to the New Session form, but any details entered here will affect all sessions you have selected. When you have finished, click Save.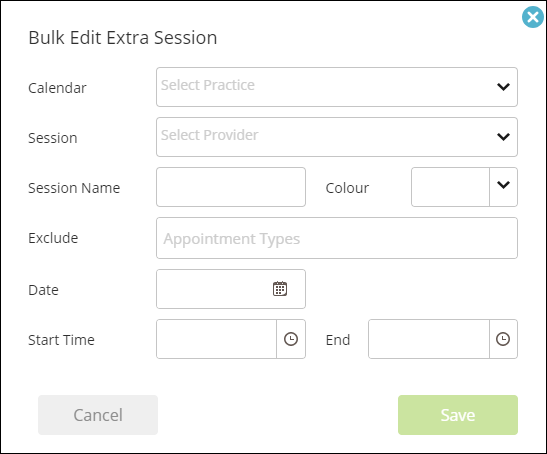 Delete

*NOTE: This is a permanent action and cannot be reversed.

To delete a session(s), check the box next to the name and select Delete.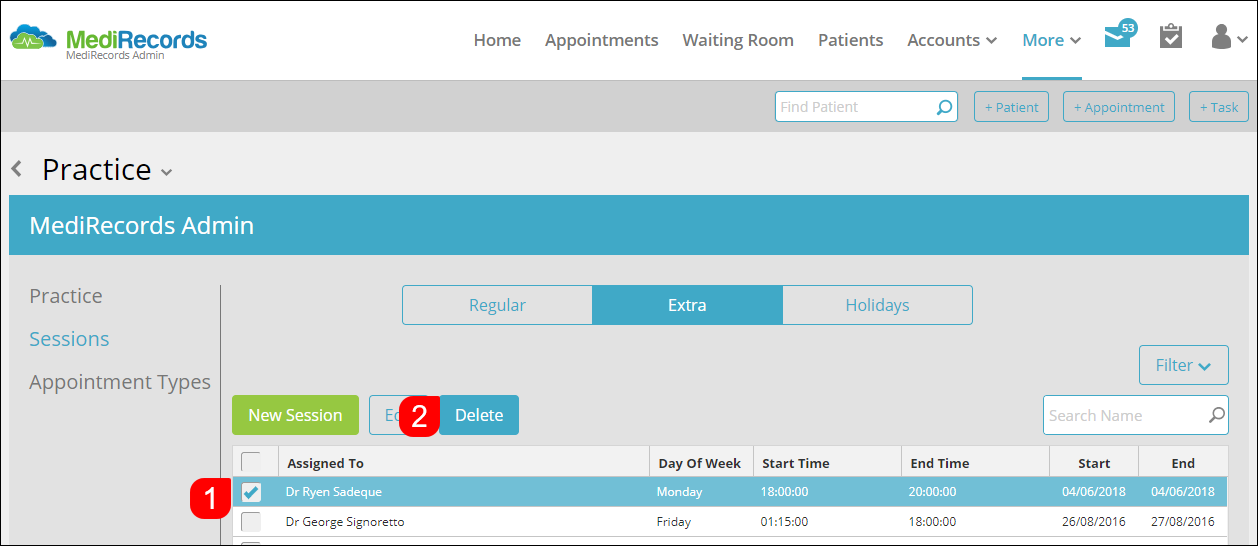 You will be shown a warning message. Click Yes if you wish to proceed.





If you clicked Yes, the session will be deleted.

Please note that, if you are creating an extra session for a provider outside of your practice operation hours, you will have to adjust/ extend the practice's Start Time and End Time of operation hours.
Please click here to learn more about practice operation hours