eRx Prescriptions
Once you have configured eRx in MediRecords (You have put in the eRx ID in your profile, and the patient has their IHI details and ePrescribing ticked in their settings), then you are able to easily produce e-scripts for your patients. This tutorial will demonstrate this functionality.

1. Open a Patient Record.

2. Ensure that the Patient has ePrescriptions checked in Details > Settings and their Health Identifiers IHI details completed.

3. Click on the Clinical tab.

4. Click on Medications and select New Rx or the Quick Prescription shortcut




5. Complete your prescription as needed and select Prescribe and Print.
Note: the instructions field within the Prescription window must be completed to generate an eRx code.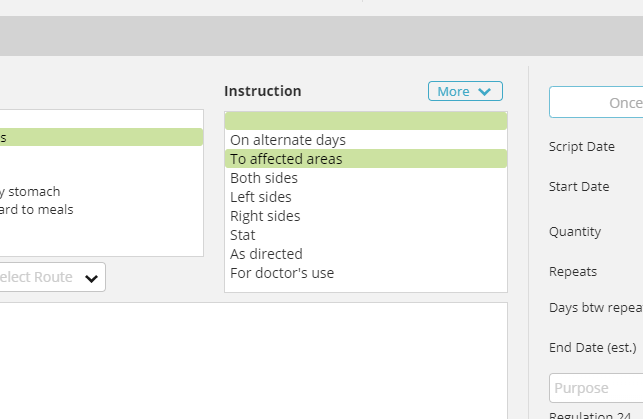 5. The eRx barcode and QRcode should be shown in the printout.






*NOTE: If the patient has their patient app linked, the script will show in their app Prescriptions as a QR code.


You've completed another MediRecords Tutorial. You should now be able to create eRx prescriptions. If this is not what you're looking for, head back to our knowledge base and search for another article.
For urgent assistance, please contact MediRecords support on 1300 103 903 during business hours.