Alcohol
MediRecords allows you to add information on a patient's use of alcohol to contribute to the completeness of the patient's record. This tutorial will demonstrate how to use this feature.

NOTE: This section will only be available if the patient age is 18 years or older.

1. Open the Patient Record.

2. Click on the Details tab if you are not brought there automatically.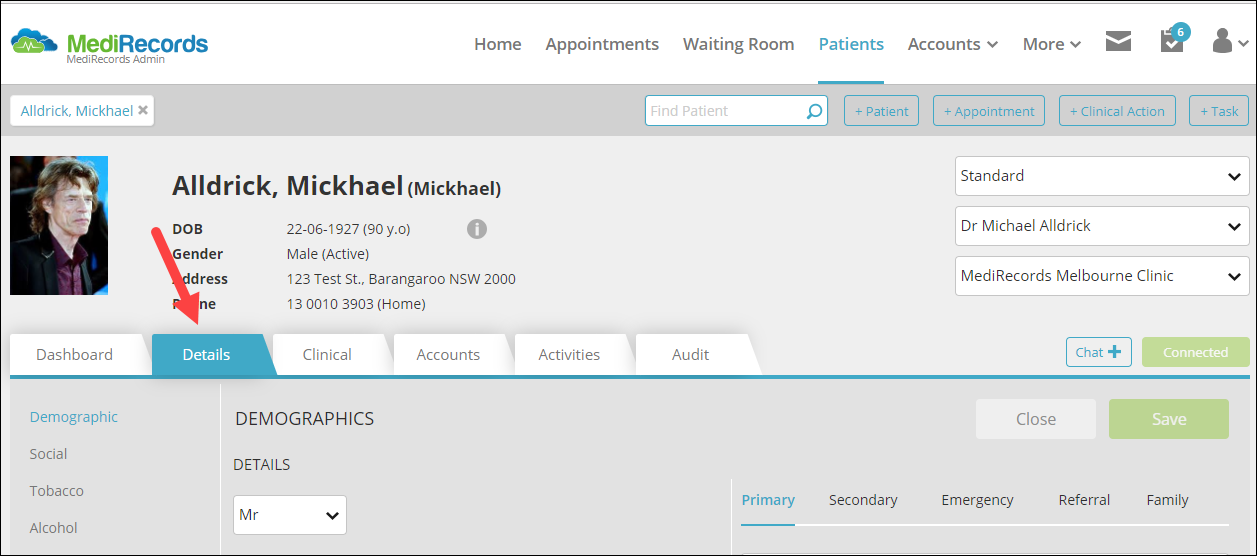 3. Click the Alcohol section.





4. Fill in the section with all the required details. The following has been filled in as an example.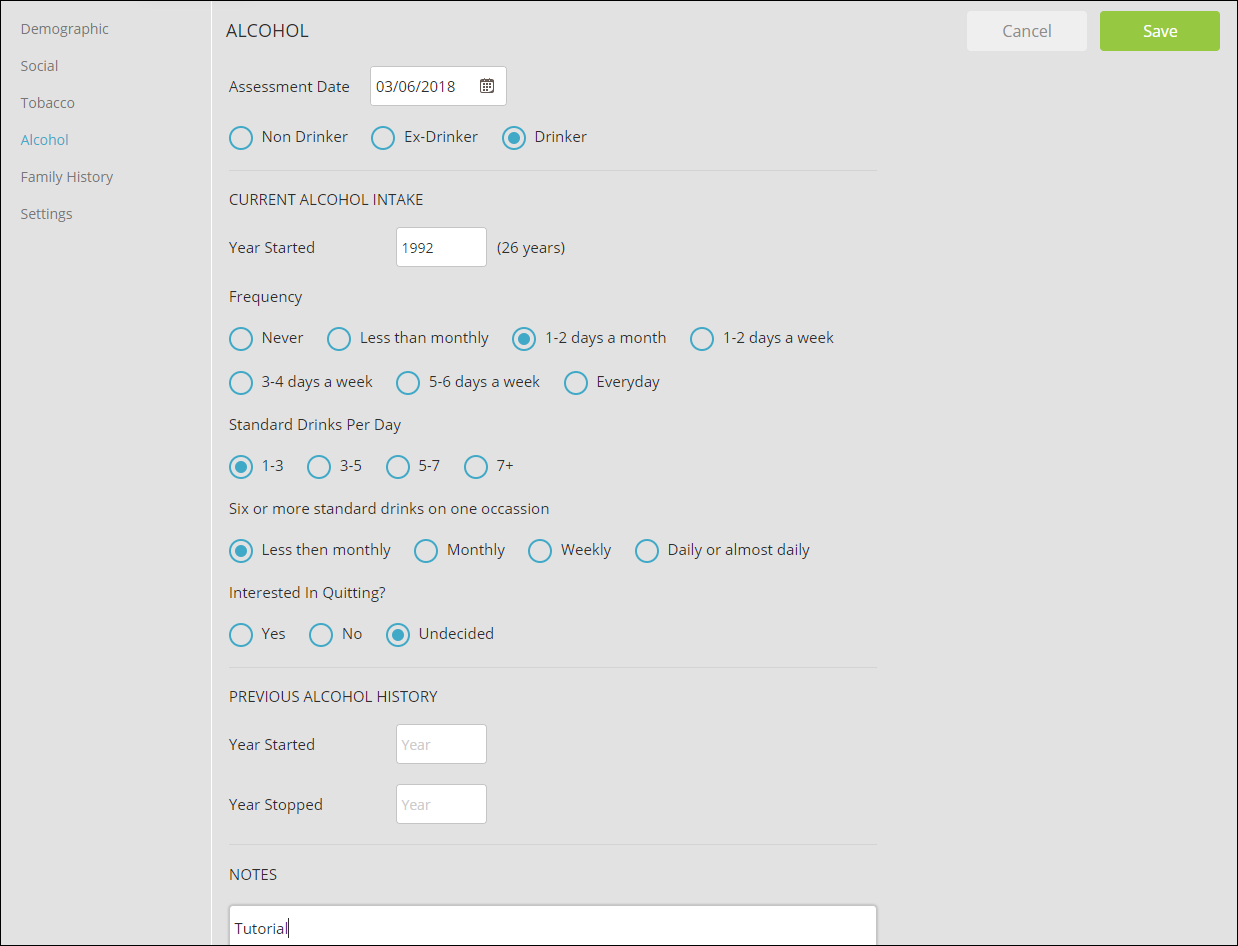 5. Click Save to apply the changes.





The patient's details have now been updated.

Below is an animation to demonstrate how to access the Alcohol section.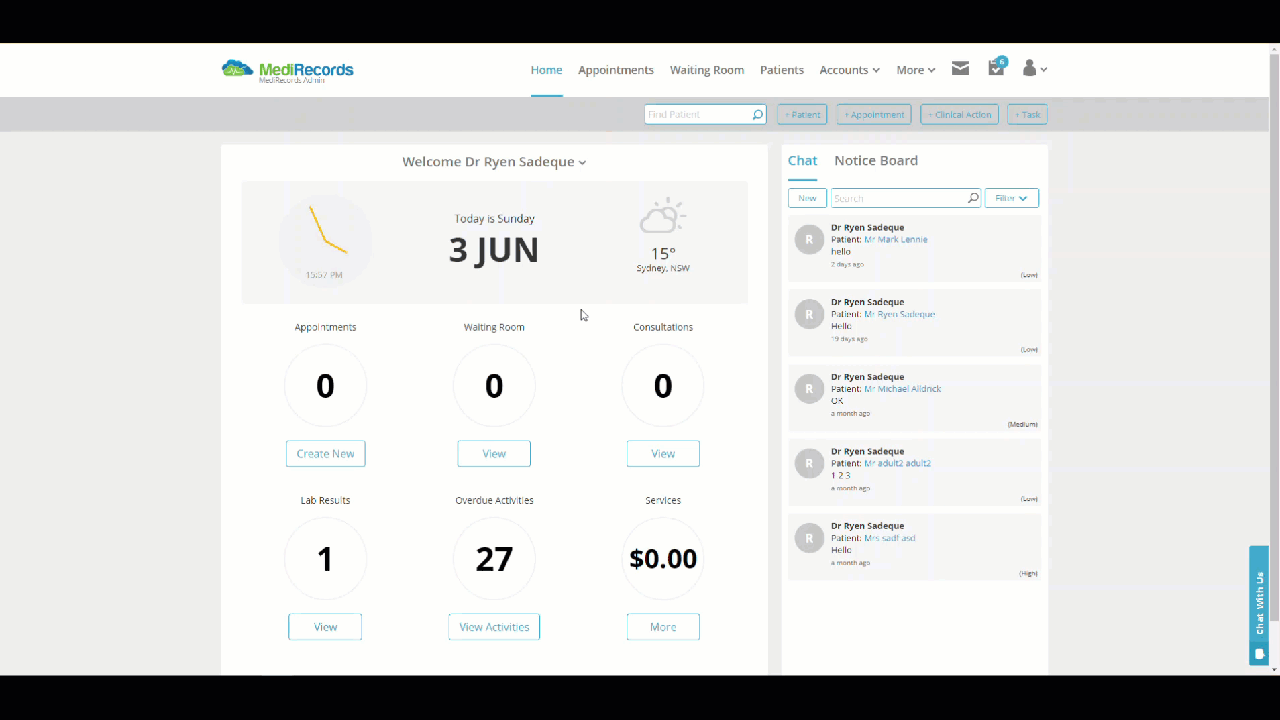 You've completed another MediRecords Tutorial. You should now be able to enter details about alcohol use in the patient record. If this is not what you're looking for, head back to our knowledge base and search for another article.
For urgent assistance, please contact MediRecords support on 1300 103 903 during business hours.