SMS Reminders for Appointments are sent at close of business for the practice up to 7 days in advance, depending on what you've set it as. 
This setting can be seen by opening an appointment and checking the reminder settings.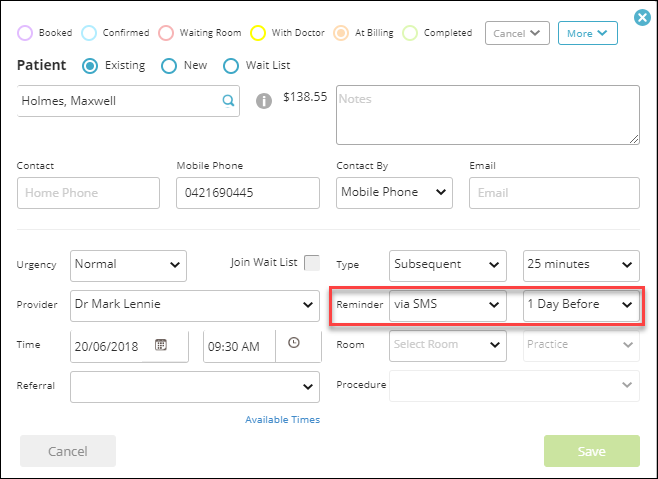 To confirm the close of business of the practice, check the Operating Hours & Sessions from the Practice Appointments section.
You've completed another MediRecords Tutorial. If this is not what you're looking for, head back to our knowledge base and search for another article.
For urgent assistance, please contact MediRecords support on 1300 103 903 during business hours.