Setting an Appointments Time-Slot to Unavailable
This article will cover how to set part of the Appointments Calendar to unavailable. For more information about how to create an appointment, please refer to our article here.
To Set a Time-slot as Unavailable, first Open the New Appointment Window and click Unavailable.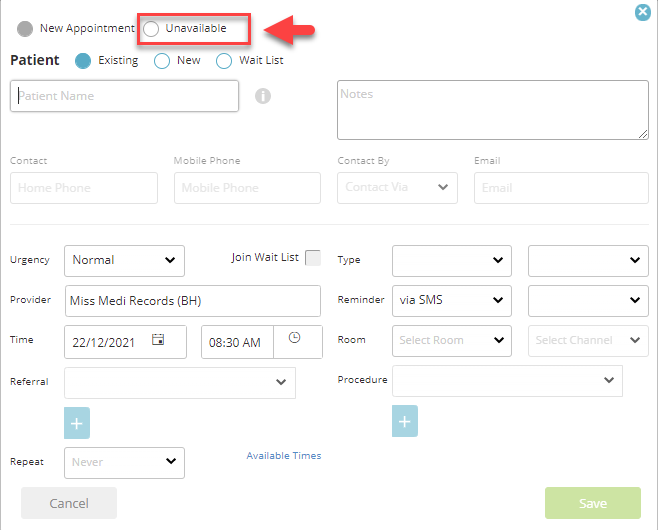 Complete the form with all the required details, and click Save.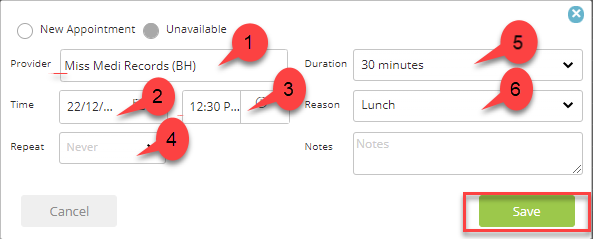 The Time-slot for the selected provider will now appear as Unavailable in the appointments calendar with the listed reason for being unavailable clearly displayed: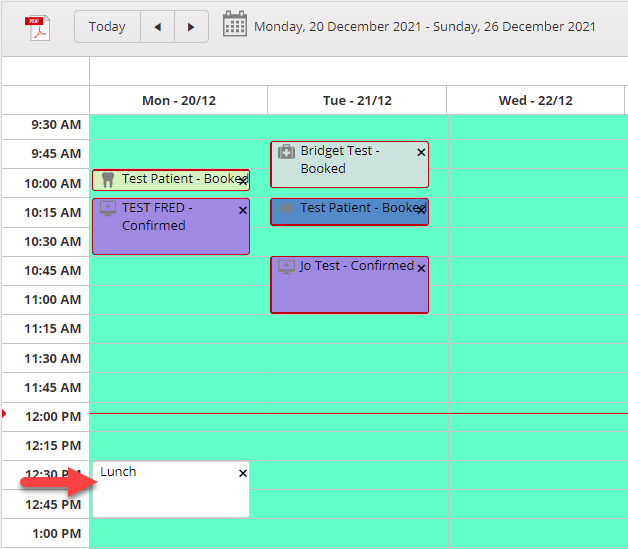 Users and Patients now will not be able to make any bookings from within Medirecords or the Patient App.
You've completed another MediRecords Tutorial. If this is not what you're looking for, head back to our knowledge base and search for another article.
For urgent assistance, please contact MediRecords support on 1300 103 903 during business hours.