This article will cover how to view outstanding and completed activities (clinical actions and tasks).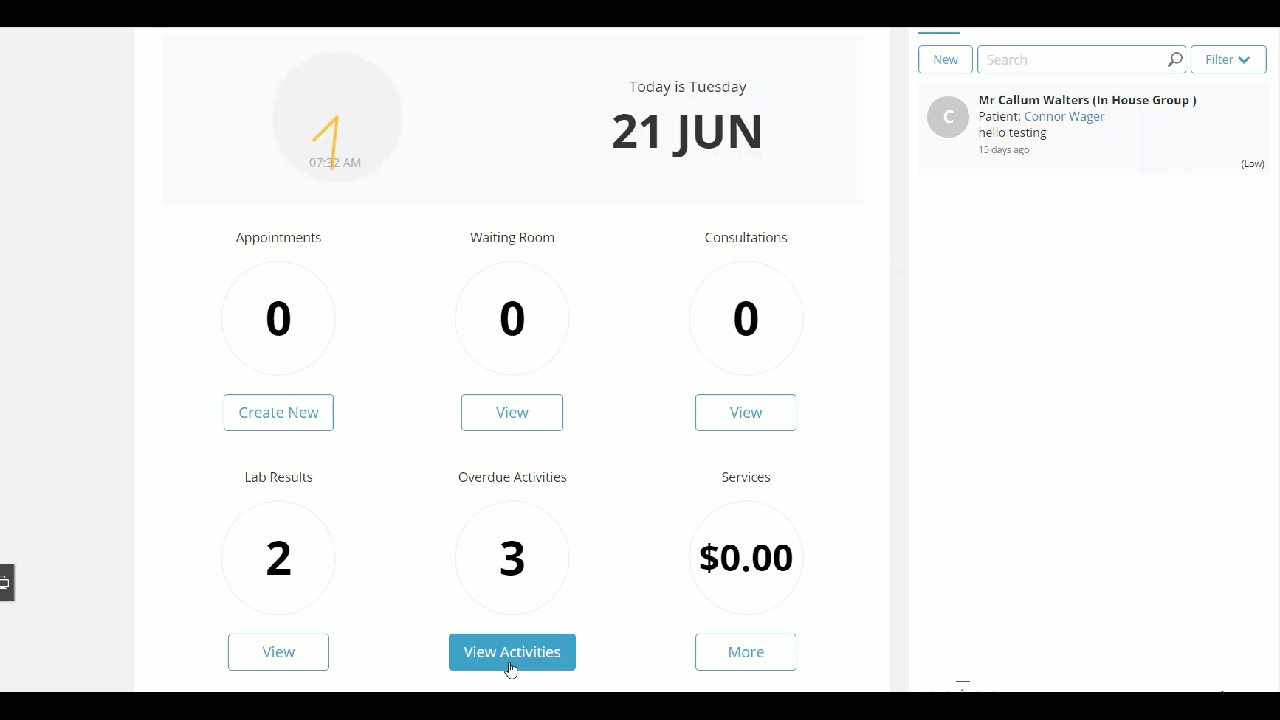 Any outstanding activities are available to be seen at a glance as a notification on the Activities Icon on the MediRecords menu ribbon. The number next to the icon indicates the number of overdue (outstanding) tasks and clinical actions you currently have.

This is also available to be seen from the Overdue Activities widget on the dashboard screen.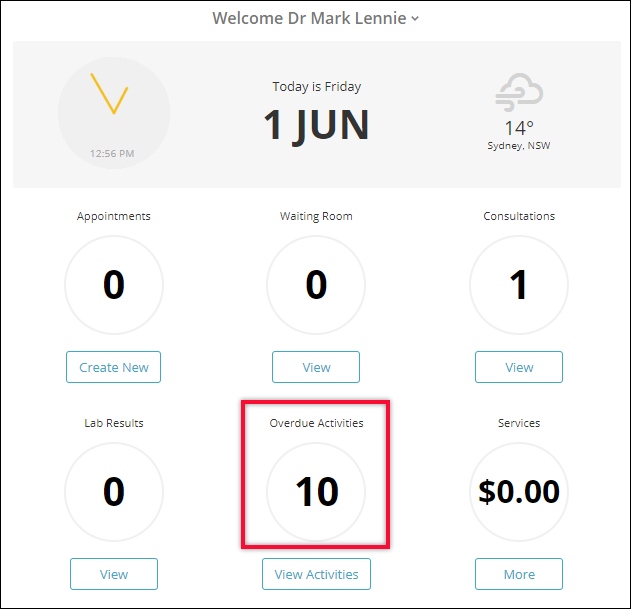 Click the View Activities button from the dashboard or the Activities Icon to view all activities.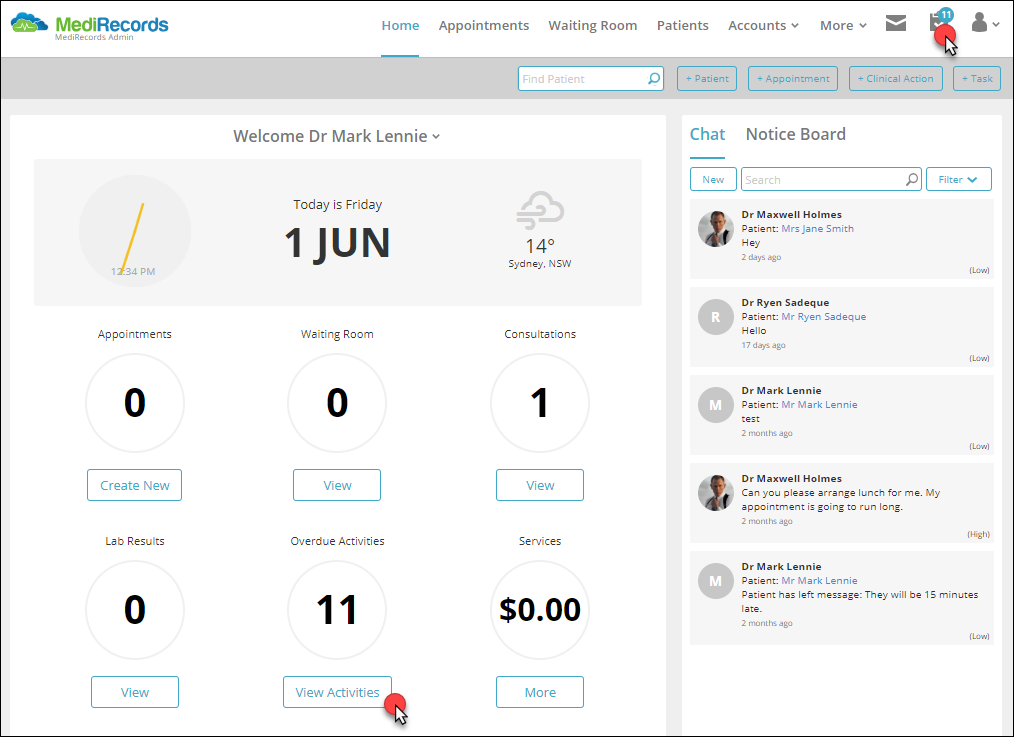 Click Clinical Actions or Tasks depending on the type of activity you wish to view.

Activities currently outstanding and assigned to you will be visible by default.
To view Completed Activities, click Filter.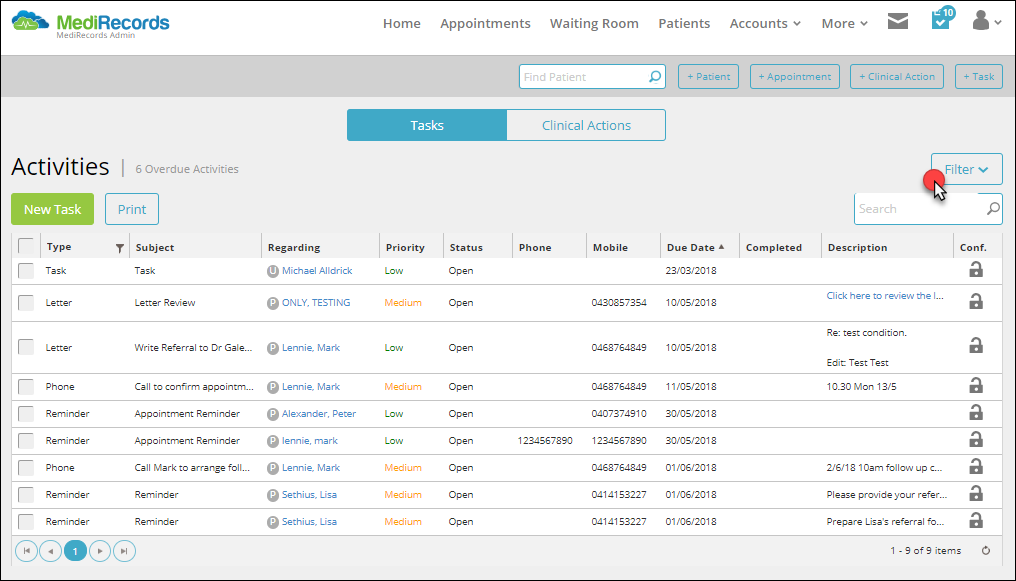 This will produce a drop down list.
Click Completed to view combined Outstanding (Open) and Completed tasks.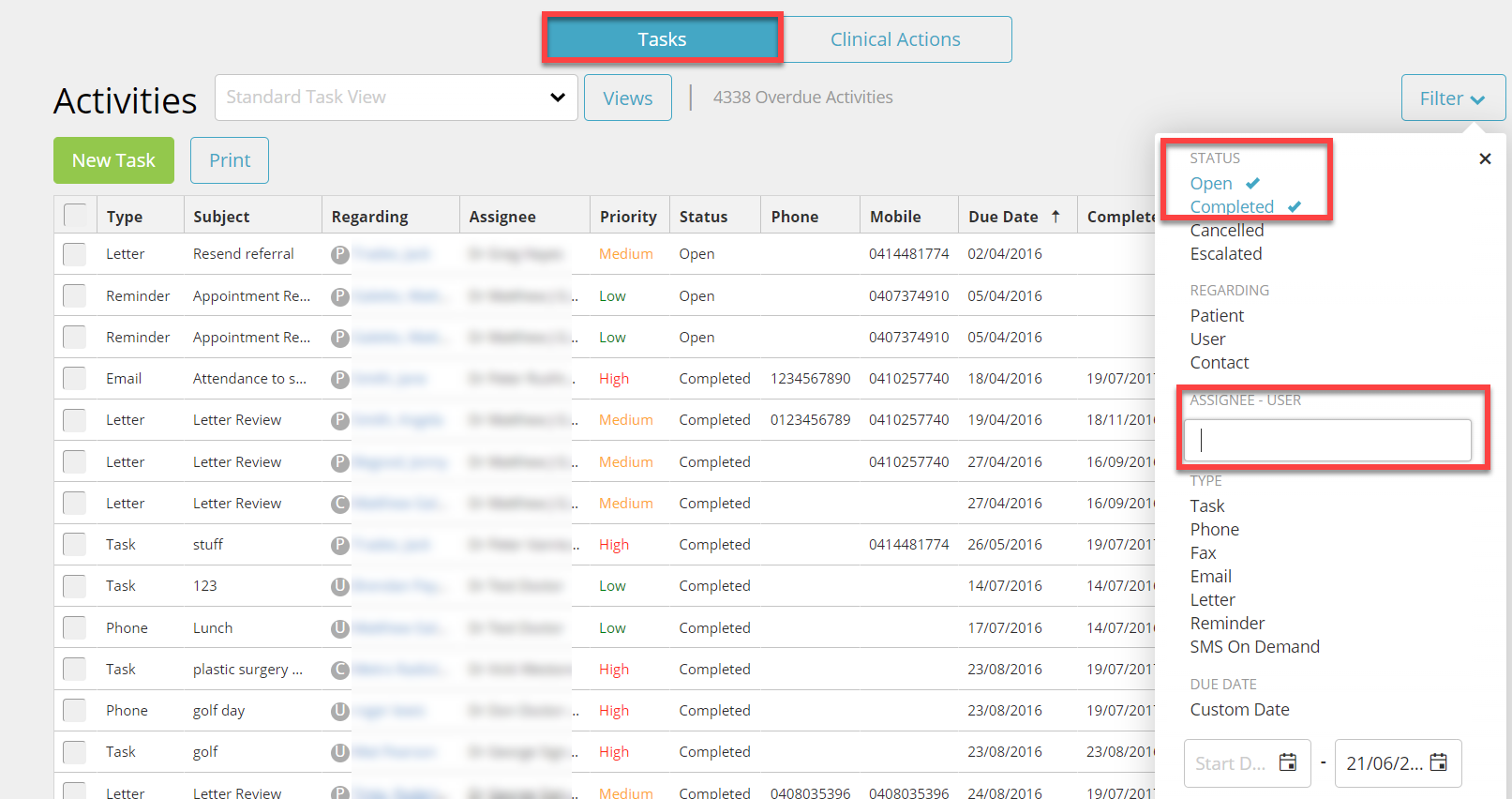 Enter the name of the Owner you wish to view OR leave blank to view All.
Modify the filter settings further to view other views of Activities.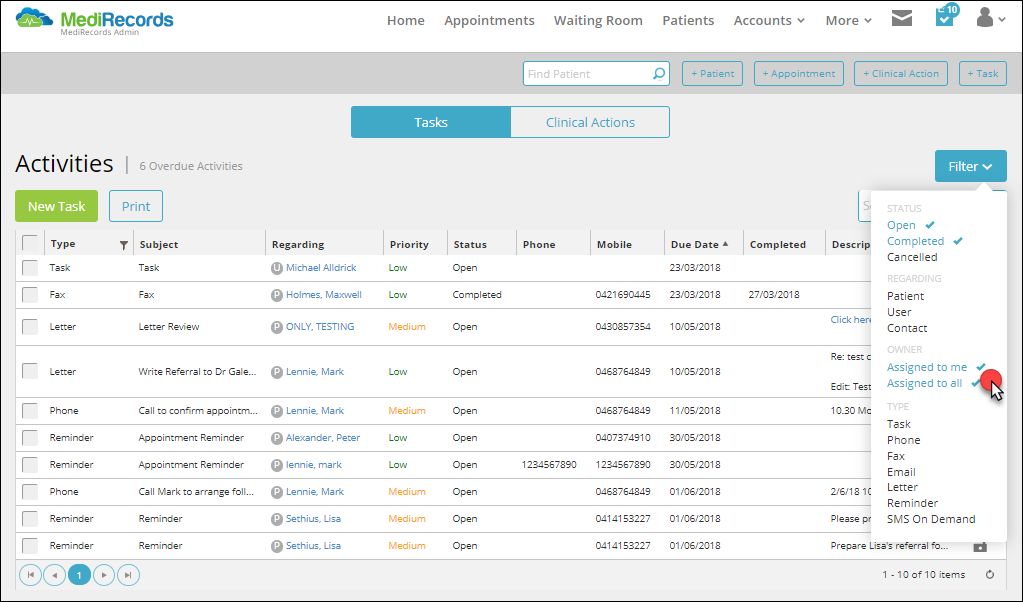 If you need further assistance please contact support on 1300 103 903 or email at support@medirecords.com