Mail Merge Fields
When Creating a New Letter Template, you are able to have MediRecords automatically insert information into the letter template when it is used, using Mail Merge Fields.
These fields are available from the left-hand side of the New Letter Template window.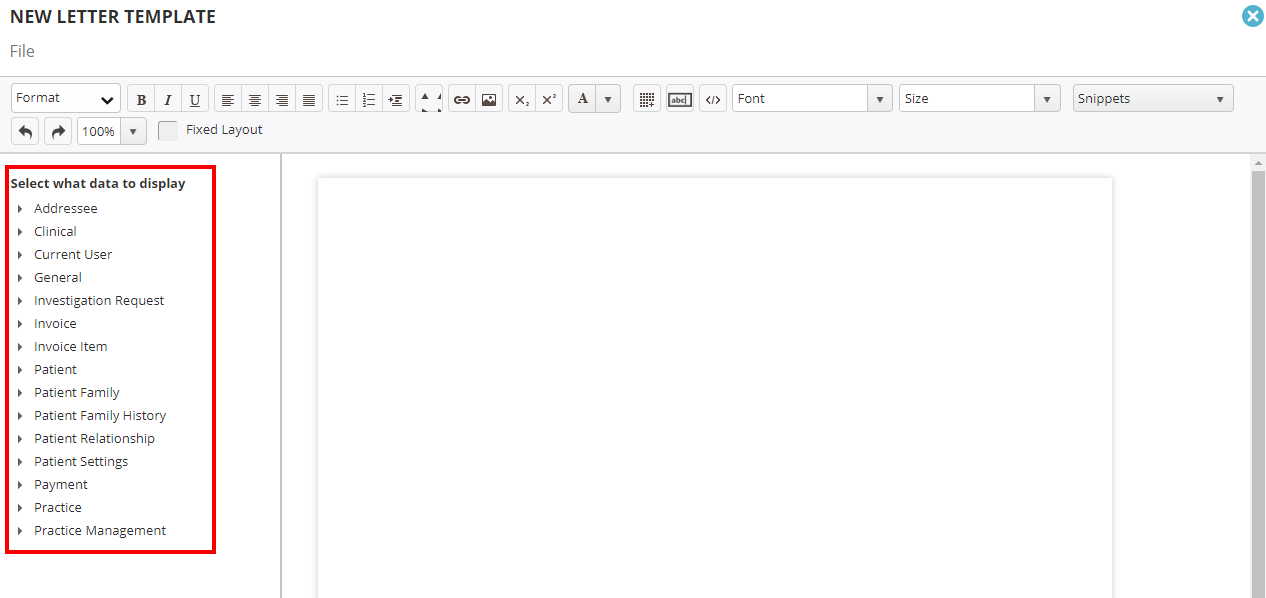 All data that can be inserted are sorted into Categories. Click on a Category to reveal the data that can be inserted, and click a Data Type to add this to the template.
The Mail Merge field will be added, and when the template is used when Creating a New Letter, the data will automatically be inserted.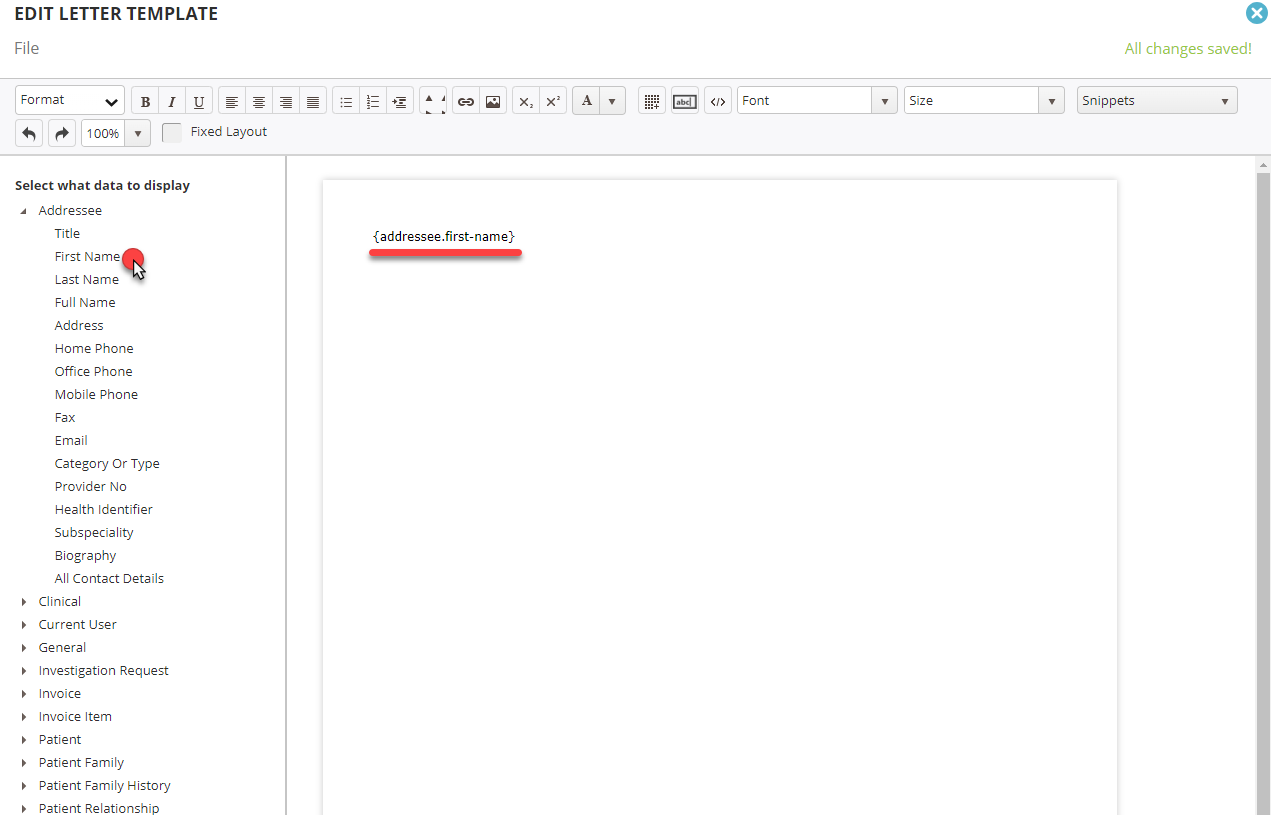 You are able to create your template and add these fields anywhere in the document.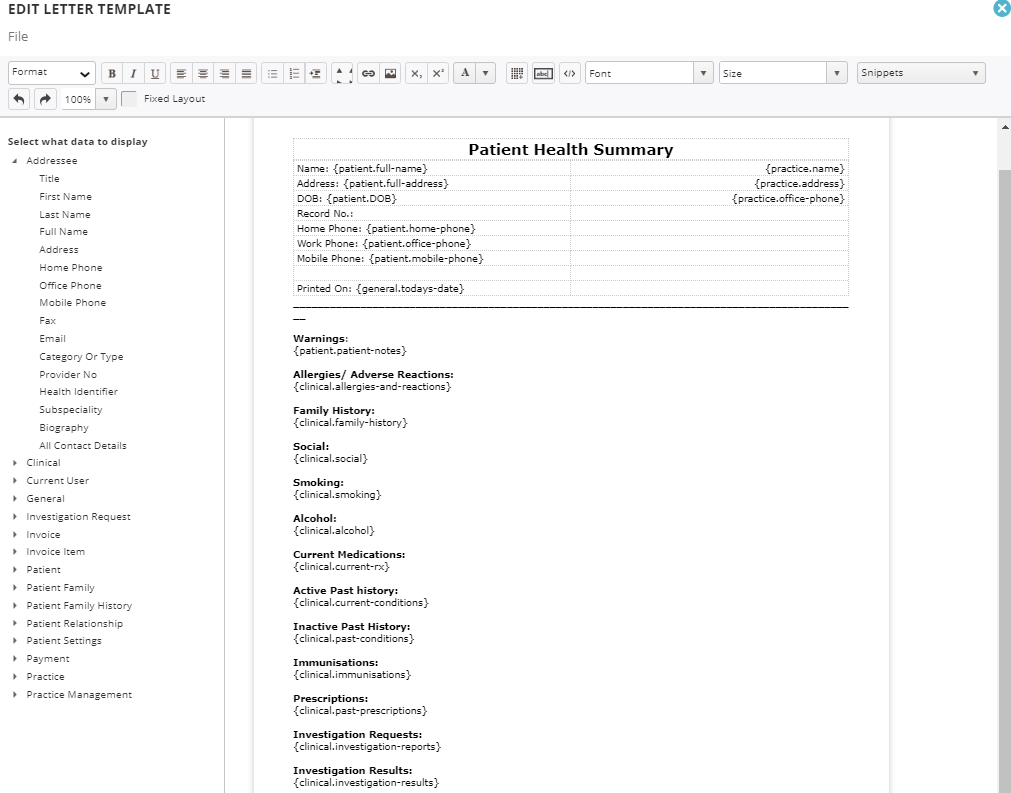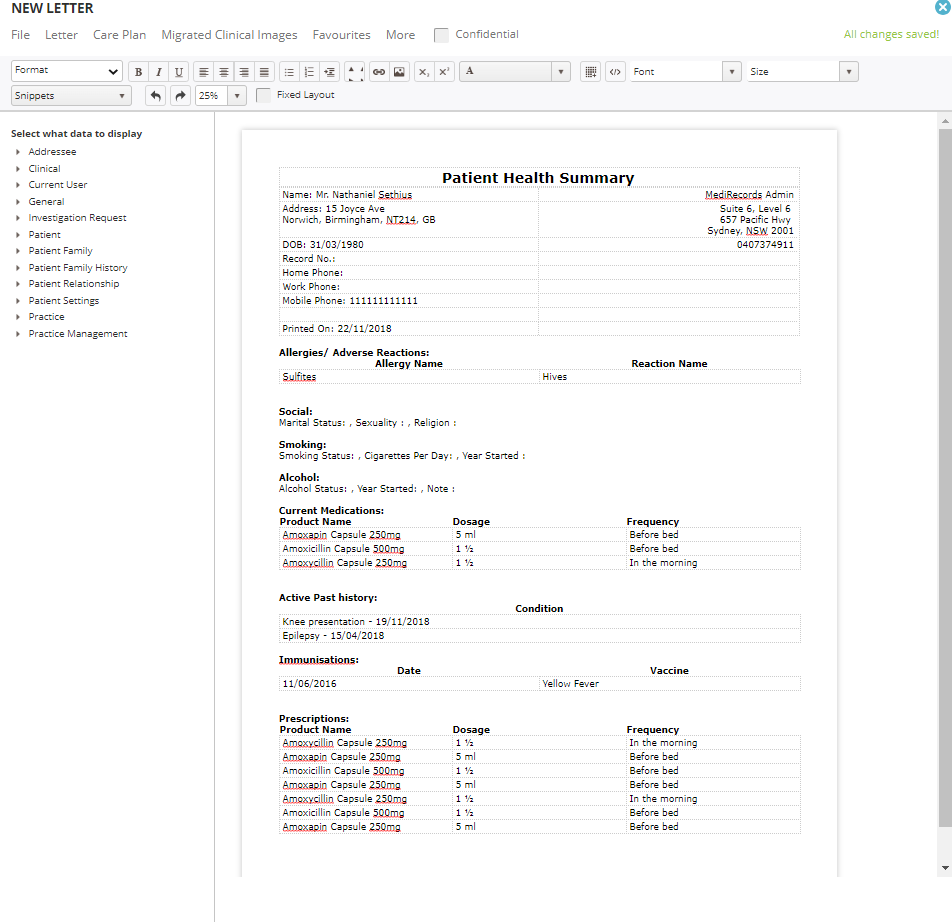 Adding Selected Data
To add only certain parts of the Patient Clinical Record, use the Select Mail Merge Fields under Clinical.

If these are used when creating New Outbound Correspondence, or used in an Existing Letter Template, a pop-up box will appear to select from. Select the items you wish to add, then click Select.
NOTE: Any Result that is considered outside the normal range will be highlighted in RED.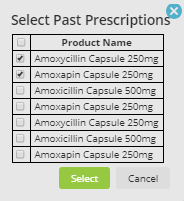 The selected items will now appear in the New Letter.