In MediRecords, you are able to receipt outstanding invoices by the payor indicated in the bill to section of your invoice.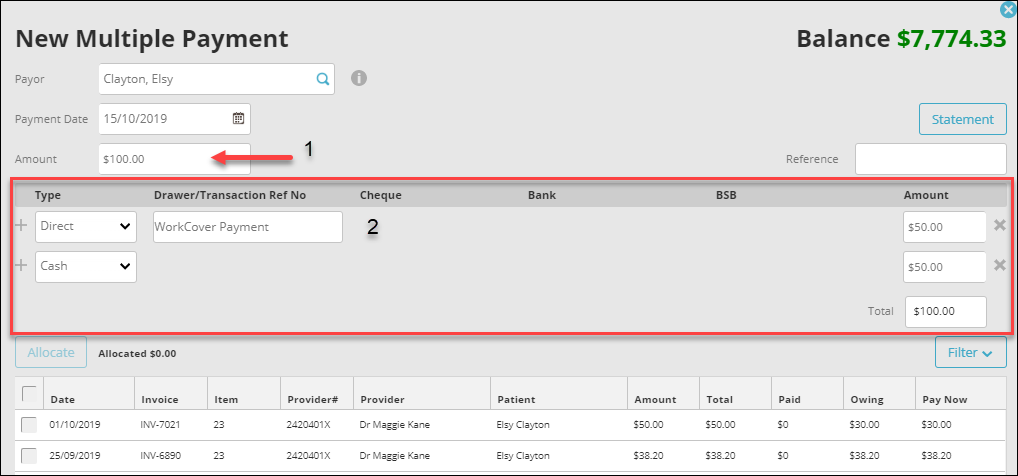 From the Allocations Grid, select individuals invoice and items to be receipted by selecting the check box on the item line. Then select Allocate
Once the Total matches the Amount the Payment button will appear bright green.
Select Payment.