E- Prescribing
An alternative to paper-based prescriptions, E-Prescribing is a new delivery method of prescriptions to patients. It allows the transmission of prescription information to the pharmacy via a token sent to the patient via email, SMS or the token can be printed on paper and presented to the pharmacy.
E-Prescribing is not compulsory, and the patient can still opt for a paper prescription if they would rather, but they can choose either, not both methods of prescriptions. If a patient is given an e-Prescription and a paper-based prescription, one will need to be cancelled.
To enable you to E-prescribe your practice will need the following criteria -
HPI-O ( Health Practice Identifier- Organisation )
HPI- I ( Health provider Identifier - Individual )
eRx ID
MediRecords configured for E-prescribing
If you haven't set up an account with eRx, please follow our guide here to get started.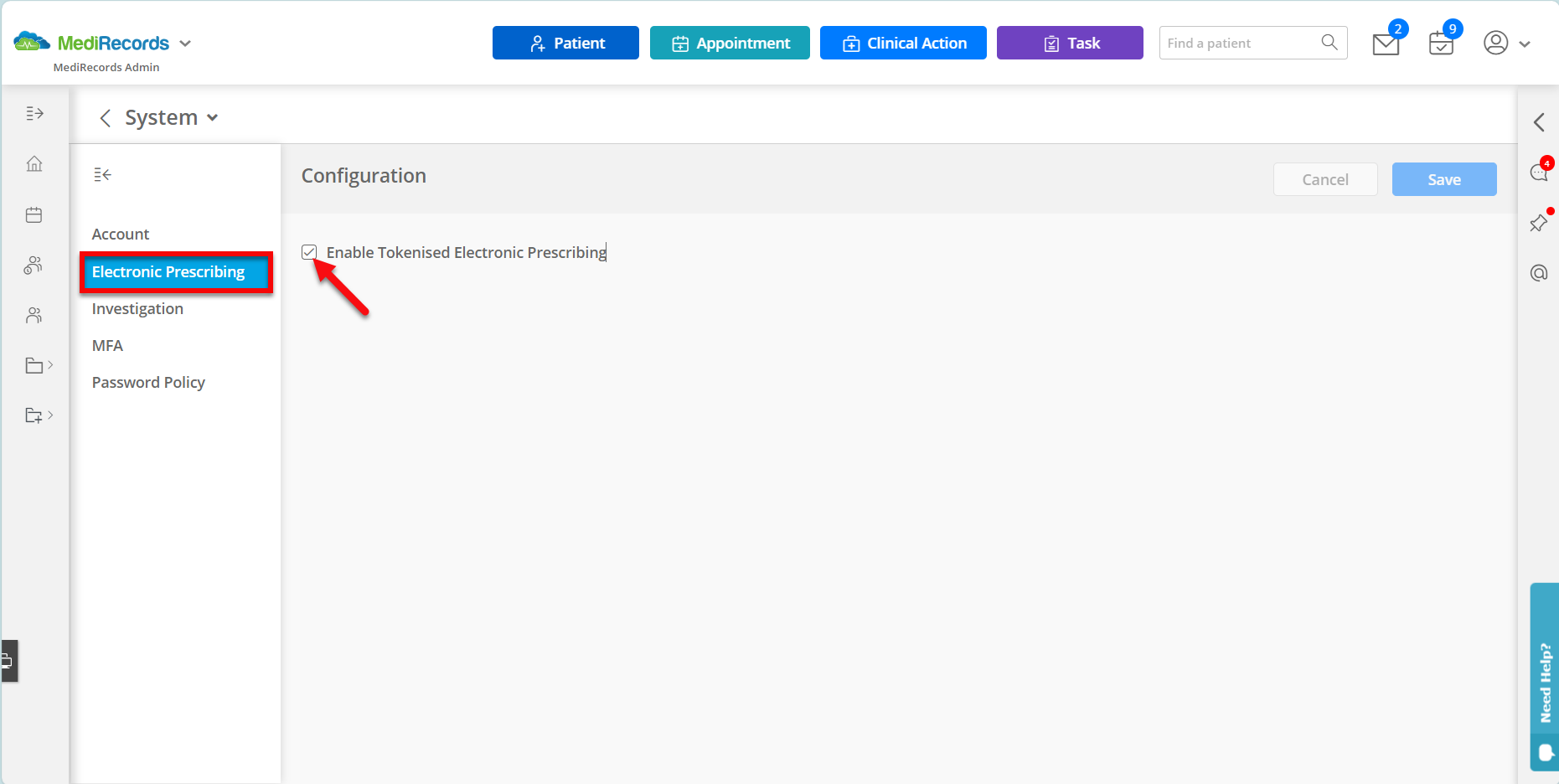 For the patient
Patient details are correct in full.
OPV check conducted.
Gender is filled not selected to "Other".
Valid IHI number
for information on configuring your eRx, follow the link below.
If you need further assistance please contact support on 1300 103 903 or email at support@medirecords.com