How to Resend a Token to the Patient
This article will show you how to resend an e-Prescription token to the patient if needed.
1. Within the Medications tab, select the check box next to the prescription you would like to resend.
2. Click More > Re-Issue.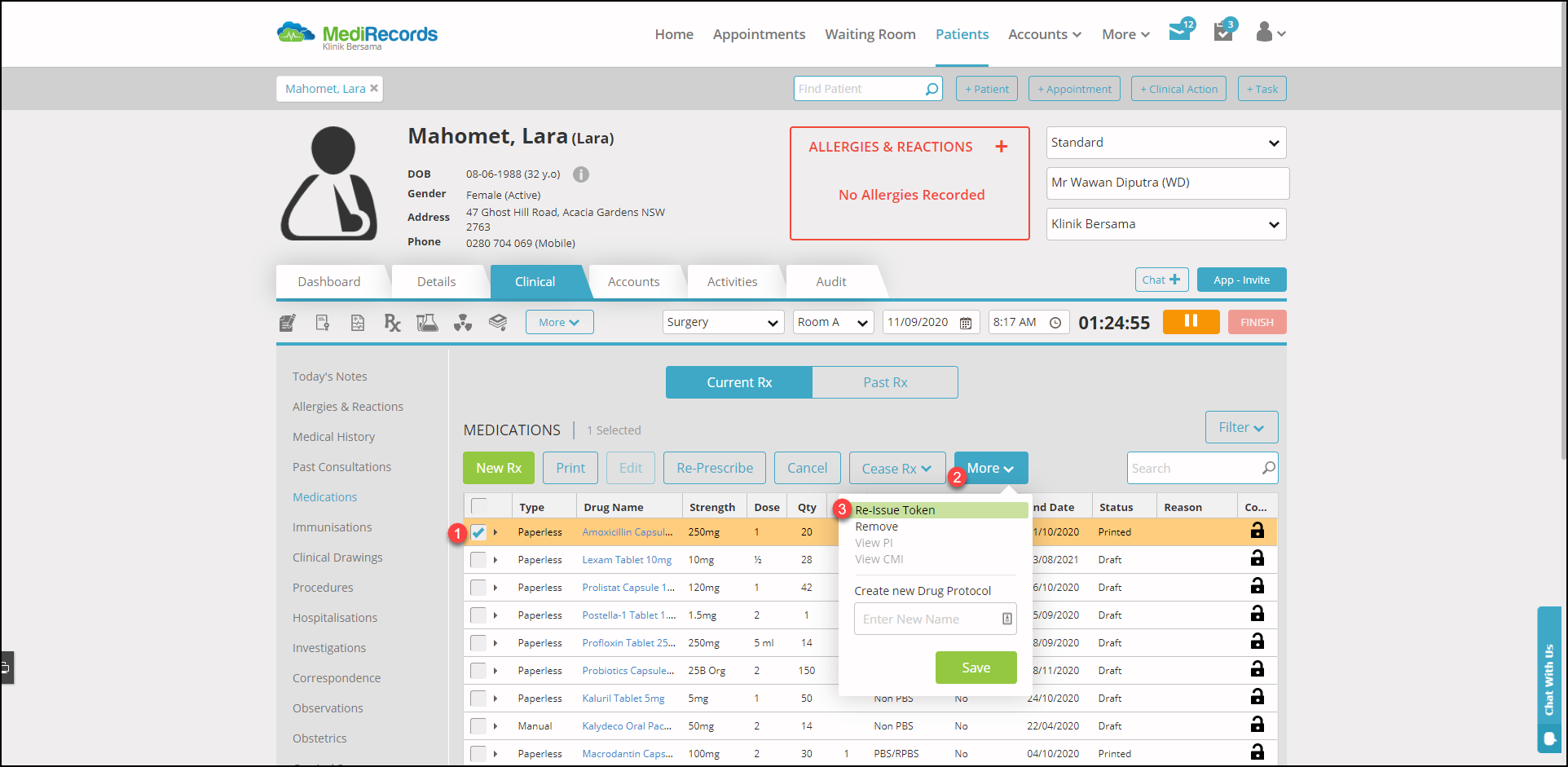 3. Confirm the patient's email address and click Submit.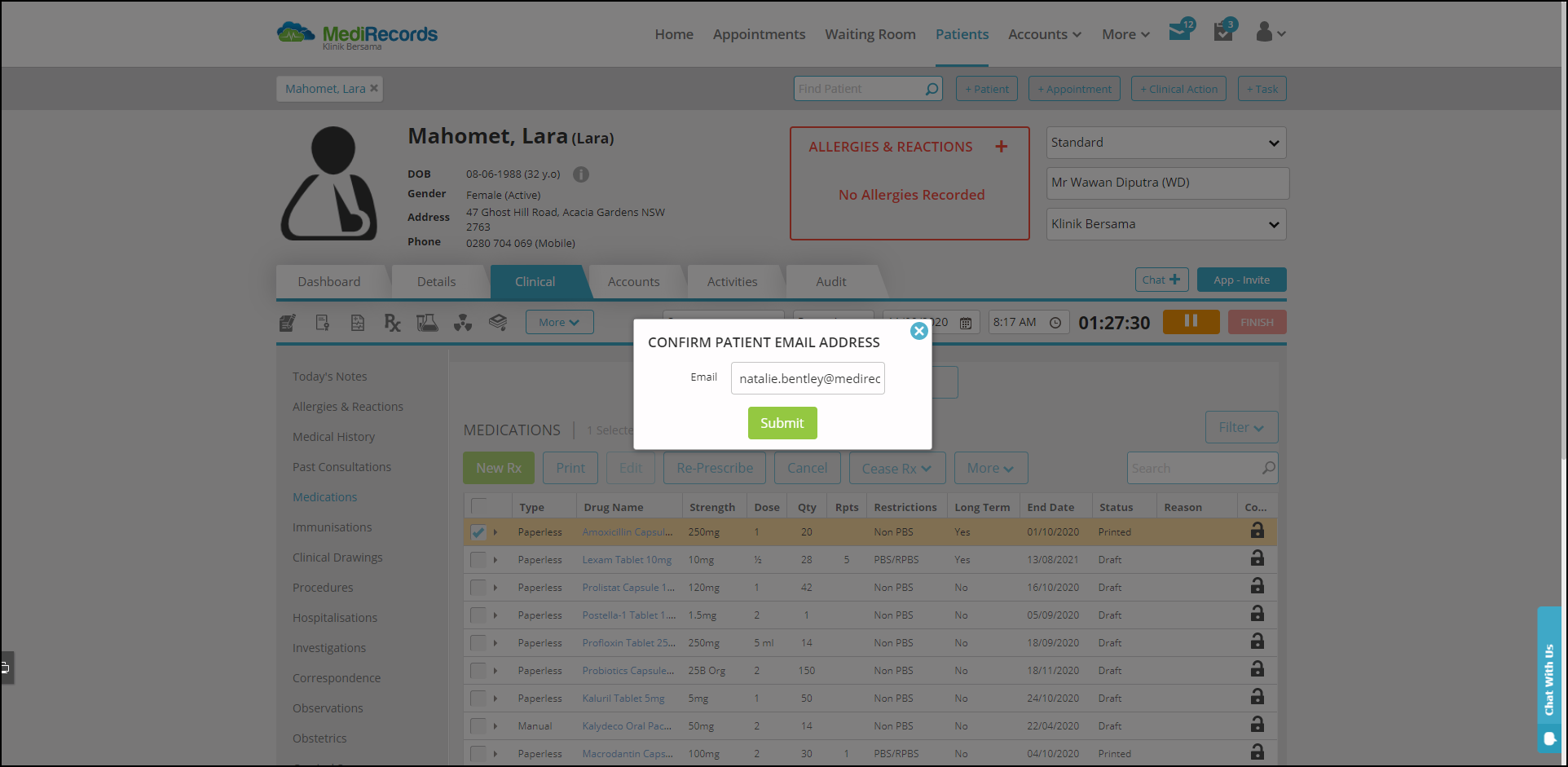 The patient will then receive a new email with the same details and script ID as when you originally prescribed it.
You've completed another MediRecords Tutorial. You should now be able to resend an e-Script token. If this is not what you're looking for, head back to our knowledge base and search for another article.
For urgent assistance, please contact MediRecords support on 1300 103 903 during business hours.