We are excited to announce the recent changes and updates we have released into the Medirecords product. Below you will find a summary of each of the changes we have made.
Contents
Observations Improvements
Improvements have been made to the Observations function, so that all observations may now appear within the timeline graph view, rather than a selected amount, improving visibility of a patient's health over time. Additionally, calculations have been updated to provide more accurate percentile data.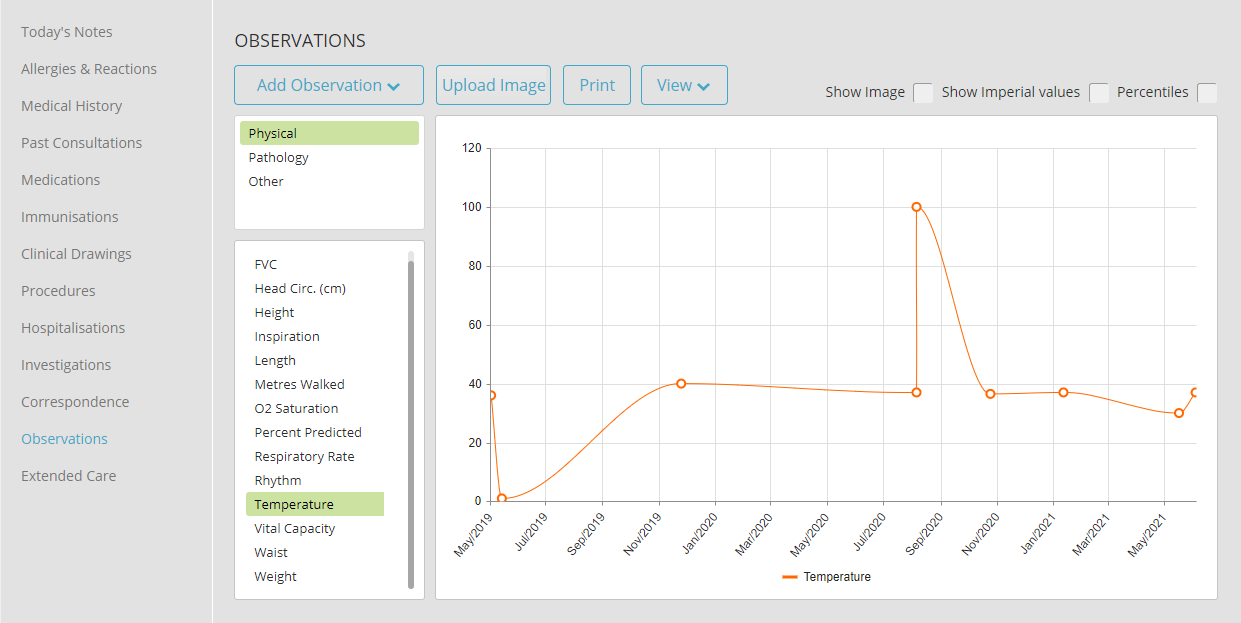 Percentile Value Added to Observations Grid
The PCT value will now display within the Observations grid when the Percentile tick-box has been selected.

Added Hover Information to Timeline View
Hovering over an entry in the Observation Timeline view will now display the percentile value, the user who created the entry, and the date of entry.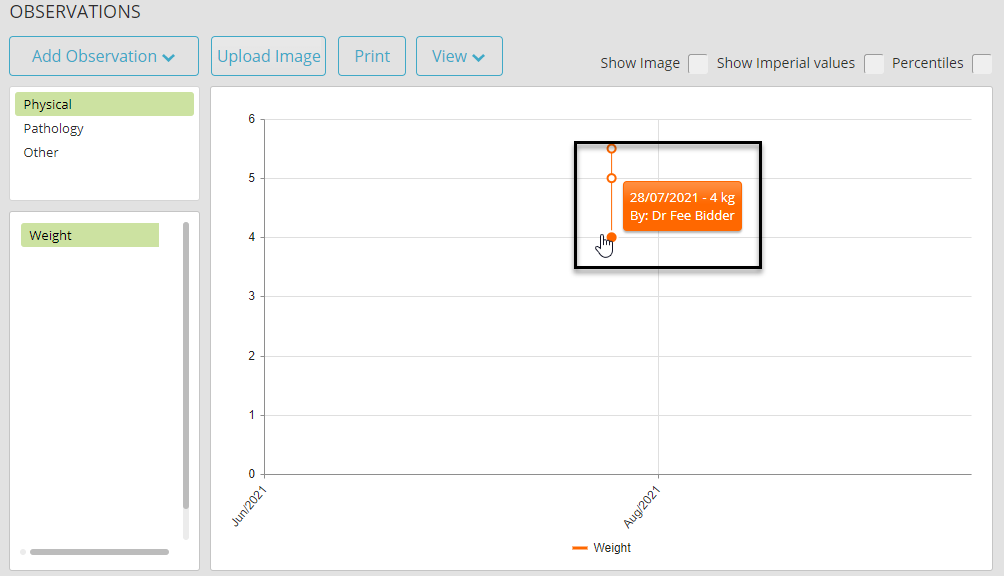 Appointment Book Username Update
Provider usernames have been updated within the Appointment Book to display First and Surname. If a status has been added to the provider and their full name exceeds the character limit, then only the provider's surname will be displayed alongside the status.

Given Field Added to Immunisations Grid
The Given Field is now available within the Immunisation Grid, so you may tell at a quick glance whether an immunization was given elsewhere, given within the clinic, or if the immunization was declined.

Practice Wide Patient Chat
Users may now view all chat threads on a Patient Record Dashboard, regardless of who created the chat message or received it. This ensures that all chat correspondence is available on the Patient Record for all users.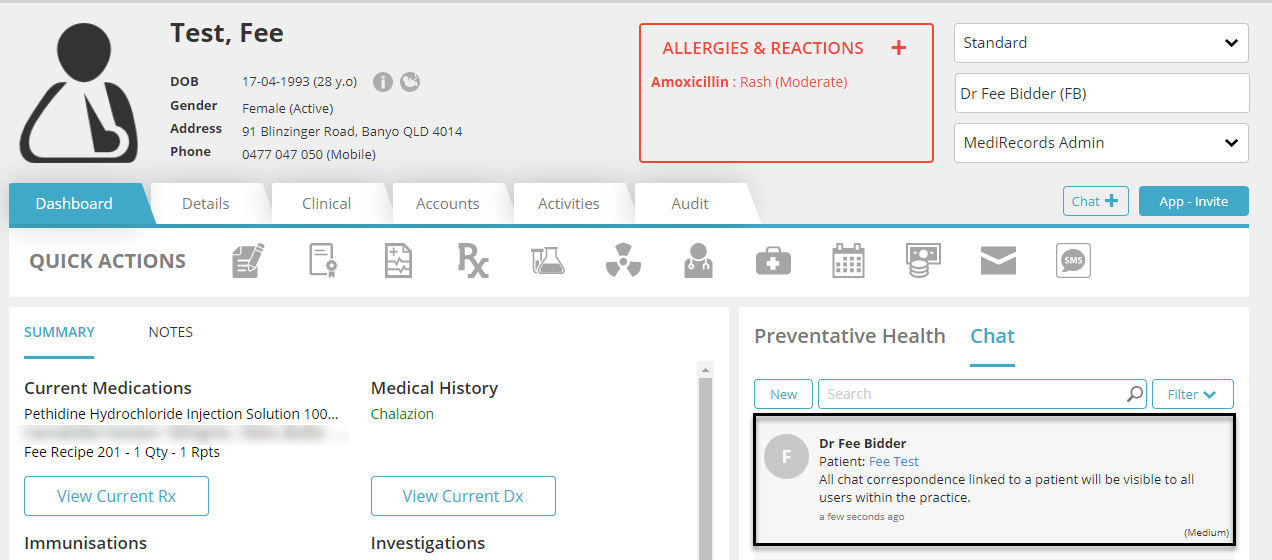 Comments Added to Investigations Grid
Now when viewing the Investigations grid, you may see any Comments that have been added to a result item. A preview of the comments will be displayed where space allows, and hovering over the preview will show the entire comment.

My Health Record Fields Added to Encounter Form
Checkboxes have been added to the Encounter Form, for "Uploaded to My Health Record", and "Health Summary Sent to GP", for practices using My Health Record functionality.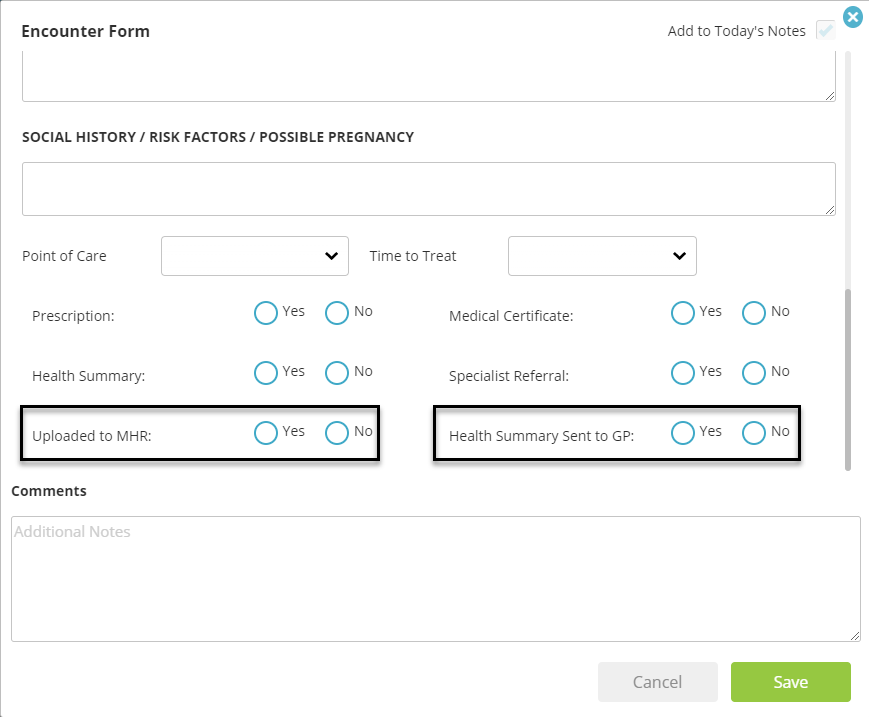 Activities will now be ordered by earliest due date first in both the patient record or within the Activities/Tasks window, to improve the prioritisation of Activities.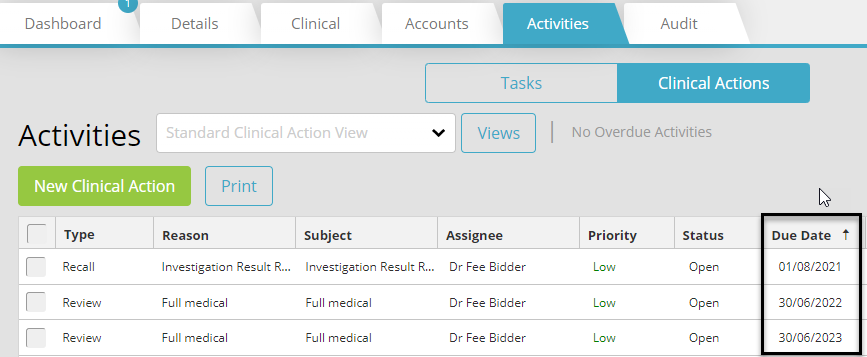 New Print Letter Button Location within Letter Editor
The Print button has been moved from within the More menu, to it's own button above the letter, to improve the speed of printing letters.

Fee Schedule Updates
The following fund schedules have been successfully uploaded into Medirecords, and are available immediately.
AHSA
BUPA
BUPA Diagnostic
DVA
HBF
Medibank Private
Mildura Health
NIB
St Luke's