There are two options to Validate an IHI,
Option 1. Patient Grid
Option 2. Patient Record
NB: It is important to note that an IHI number will not automatically populate into the IHI field if the patient does not have a Medicare card. If this is the case, the patient will need to provide their IHI number to you so it can be manually entered. The number can be validated afterwards by using the steps as follows.
Option 1. Patient Grid:
Click More to reveal a drop-down list of Quick Actions
Click Validate IHI
MediRecords will validate the patient's IHI online
The patients IHI has now been validated

Option 2. Patient Record
Open the Patient Record
Under the Details tab click on Settings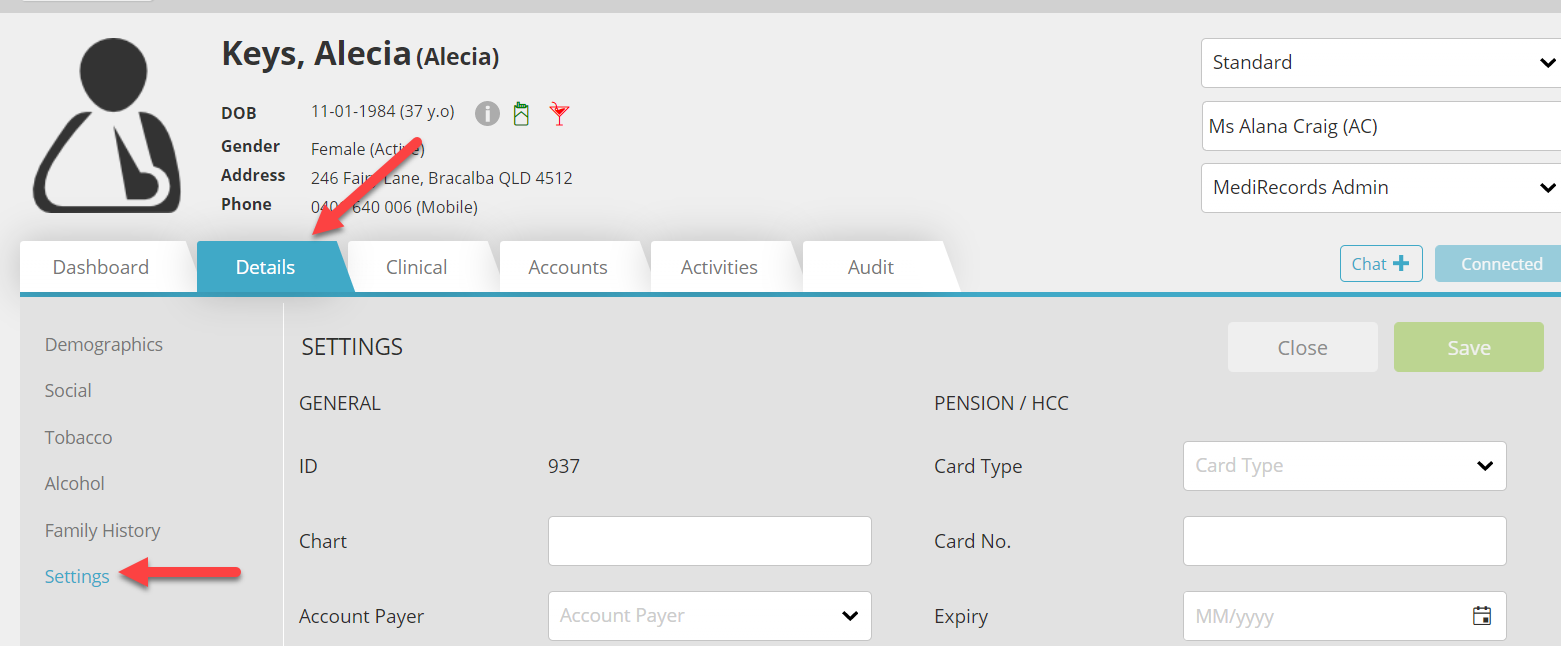 Navigate to the Health Identifier section and click Validate