In this article, you will be guided on how to modify the Time Zone in your Online Appointment System. To begin, access the online appointment booking system for your practice and log in just as you would if you were scheduling an appointment.
1. Select Book Online.
2. Select anything in About the Appointment step, as this is not important, and select Next.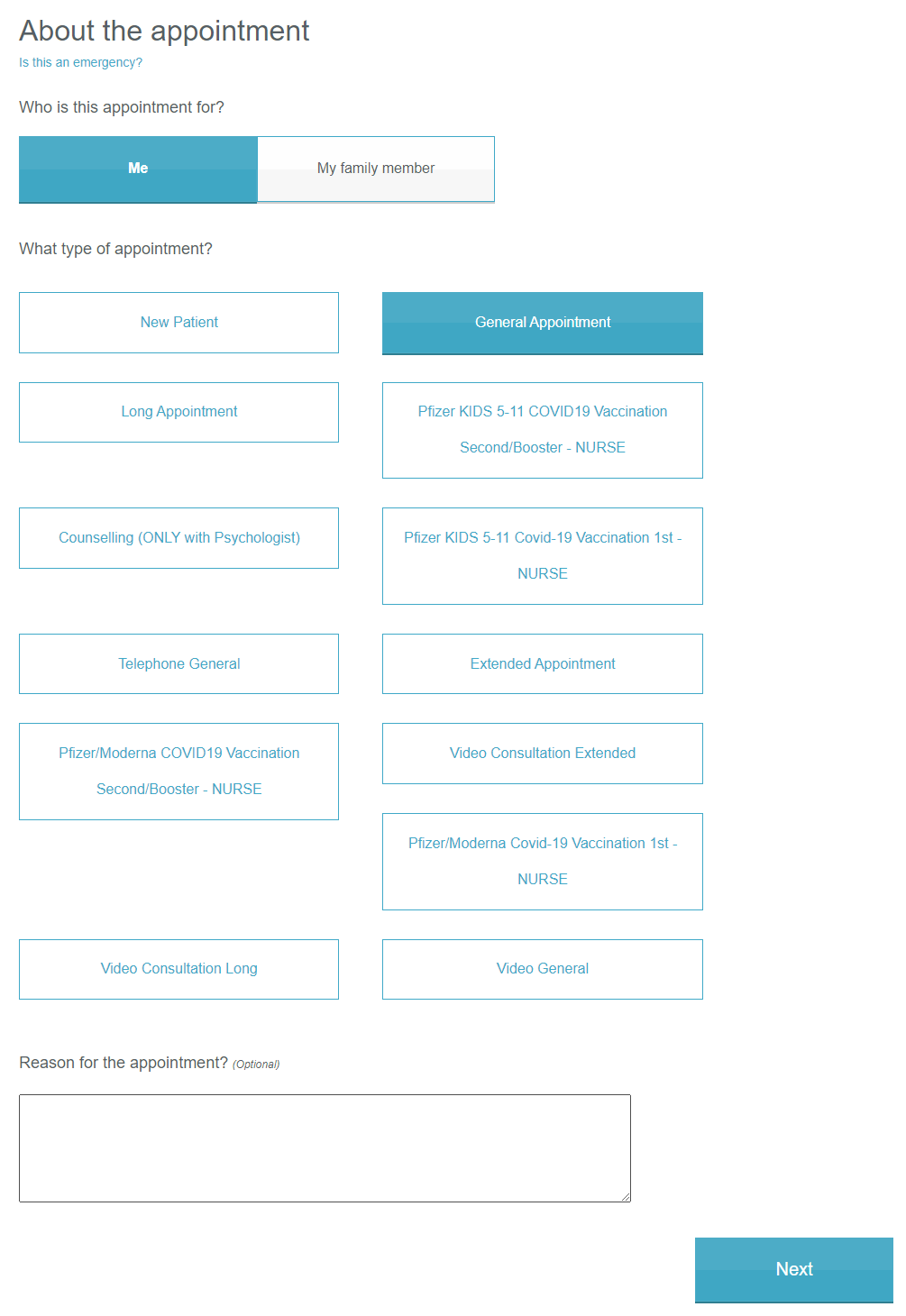 3. Select any appt time as it is not important what time is chosen.
4. In Your Details window you will see a button Update your details select this: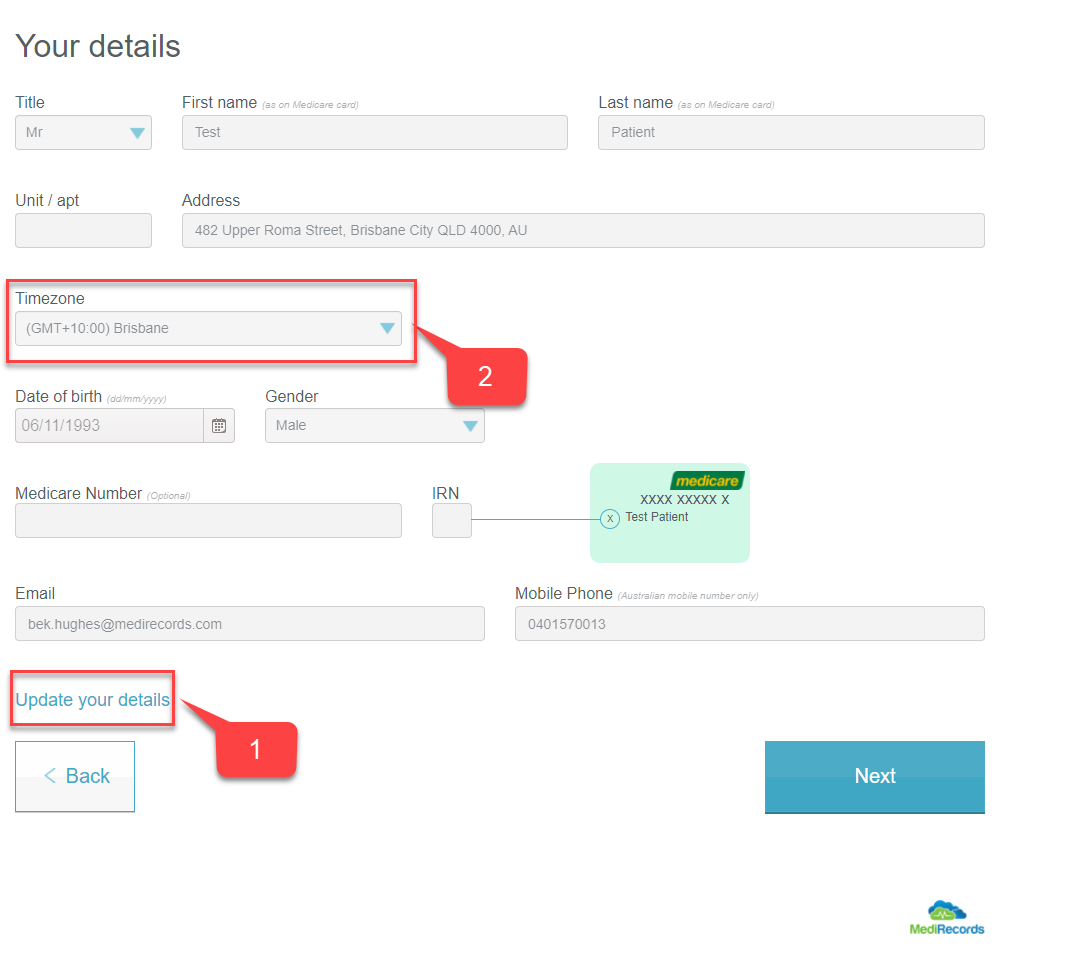 5. Selecting Update your details allows you to amend and change the information displayed in this window, once you have updated your details correctly select Save.
6. You can either go back and cancel the appointment or just select the X to close.

Any issues do not hesitate to contact us on1300 103 903.