If you have submitted a claim and realised that you have summited the wrong item, missing an item or even charged the wrong fee this article will walk you through how to delete it.
Medicare Same Day Delete
Welcome to the Medicare Same Day Delete Tutorial. This tutorial will demonstrate how to delete a Medicare claim within the rules of Same Day Delete.
A Medicare claim can only be deleted before 5pm AEST the same day it was submitted.
If a claim was submitted after 5pm AEST, you have until 5pm AEST the following day to cancel the claim.
Navigate to Accounts > Claiming.
Now Select Claims completed This-Week-to-date pie graph




Select Filer > All.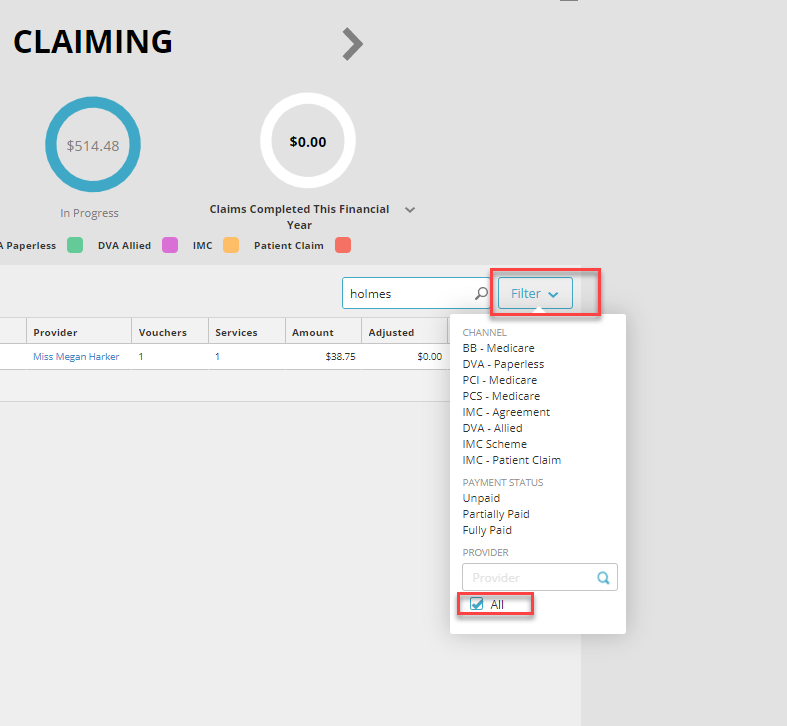 You can then search the Patient Name in the Search bar to make it easier to locate the correct claim.
Once you have located them Tick the box next to their name then select the More drop down and you will see an option Same Day Delete: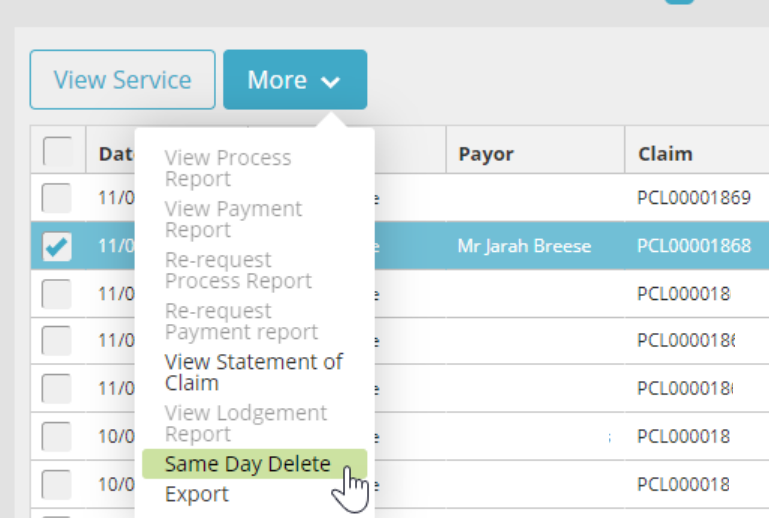 It will as you if you are sure select Yes.
The claim is now gone and if you navigate to the Patients Record and go to Accounts, the invoice will still be there for you to edit or refund and delete.
You've completed another MediRecords Tutorial. You will now be able to cancel a Medicare claim using Same Day Delete. If this is not what you're looking for, head back to our knowledge base and search for another article.
For urgent assistance, please contact MediRecords support on 1300 103 903 during business hours.