When sending a claim with a referral to Medicare follow these steps.
*Note. If you are receiving Error 9268 then one or both of these settings may not be correctly configured
Once the Referral is added to the invoice it is important to make sure these settings are ticked:
1. Need to make sure Medicare Provider Type is specialist
a) go to More
b) Settings
c) Subscription Details
d) Users
e) Tick the required User
f) Configure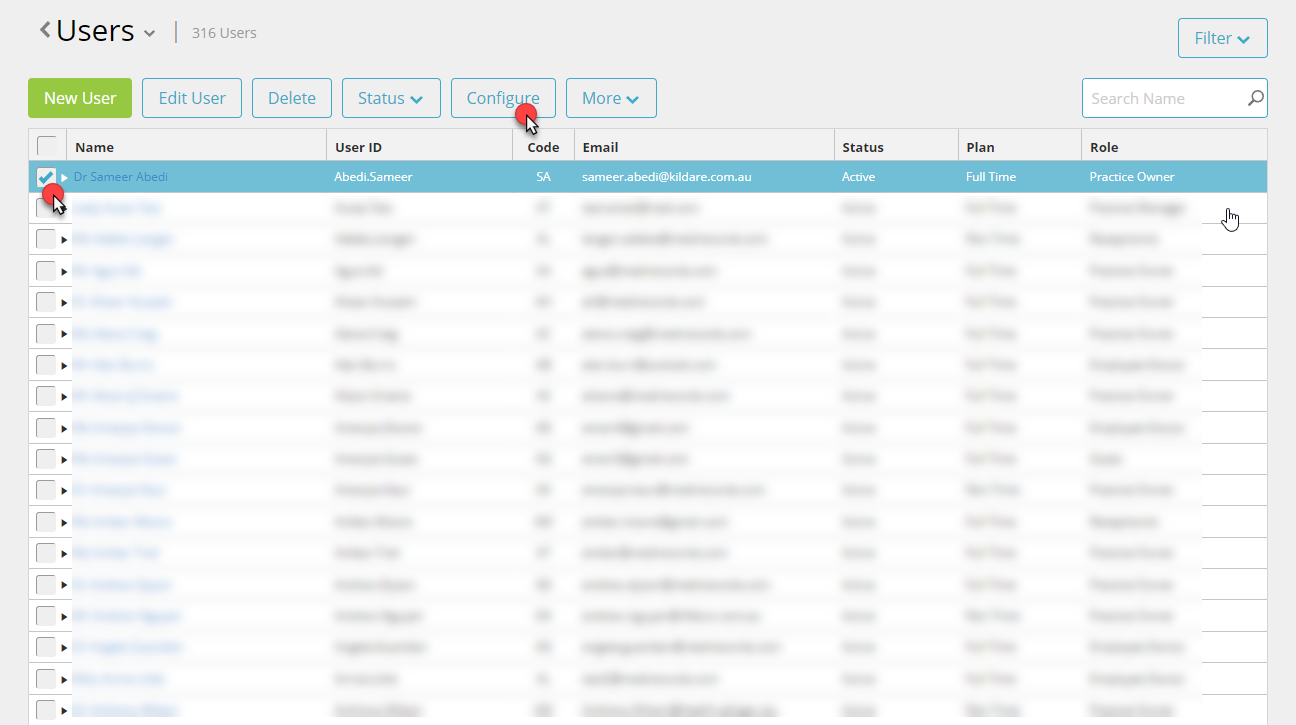 g) Invoices
h) Medicare Provider Type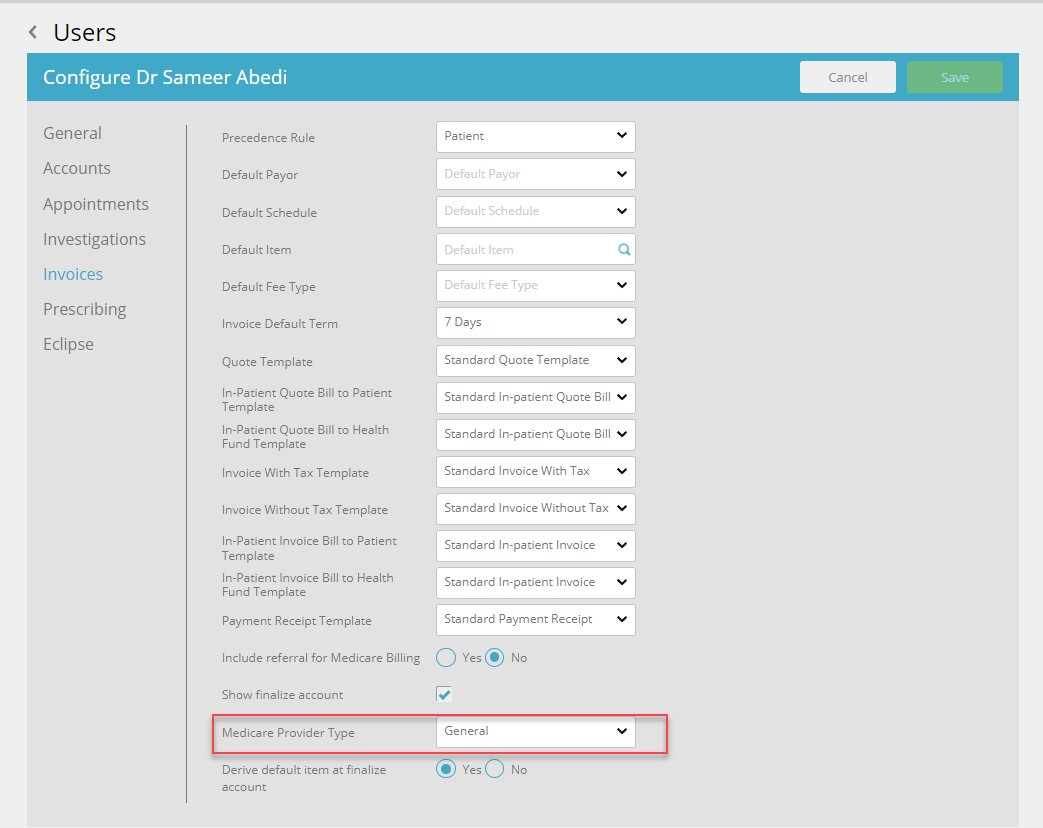 i) Save
2. Also make sure Include Referal for Medicare Billing found on the same page is 'Yes'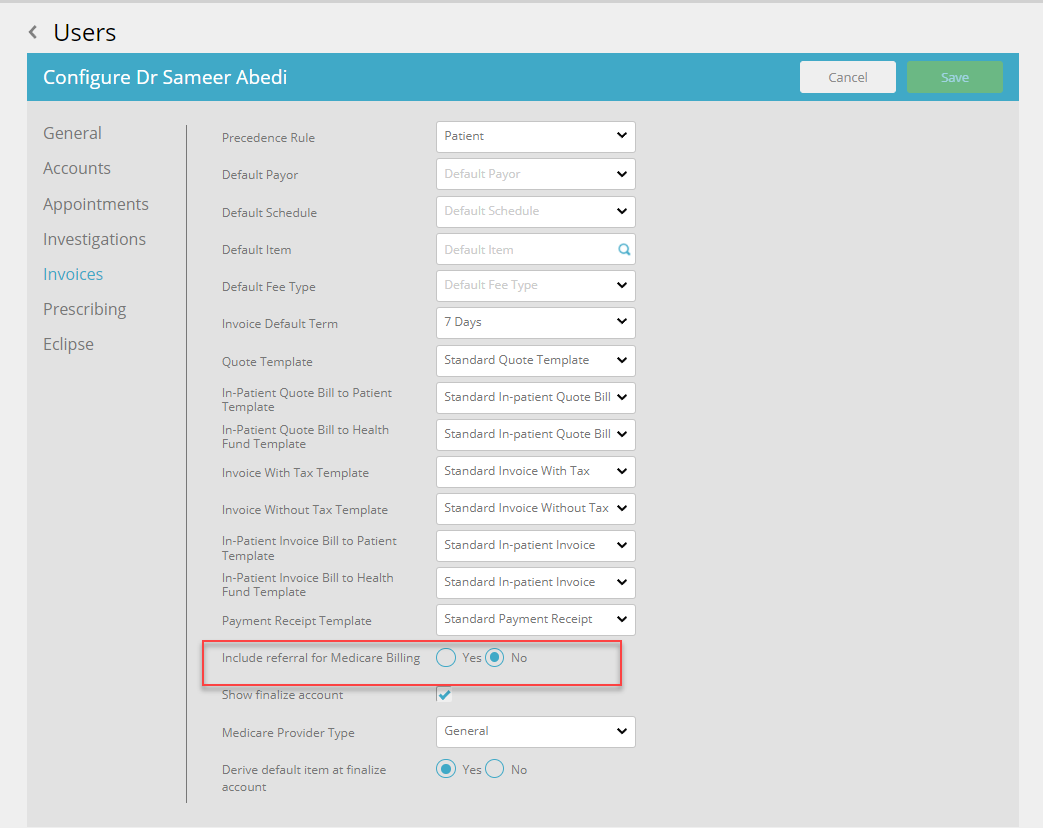 You've completed another MediRecords Tutorial. You should now be able to configure your user preferences. If this is not what you're looking for, head back to our knowledge base and search for another article.
For urgent assistance, please contact MediRecords support on 1300 103 903 during business hours.