You may notice this feature has a new look and feel, we hope you love it as much as we do!
MediRecords is dedicated to providing our customers with the best experience possible by undergoing a product refresh to respond to user research, market trends and customer feedback. We are excited to introduce MediRecords 2.0 to our customers, so please stay tuned for more to come.
This article is designed to introduce you to tagging. We will be going through the Tag Manager and the Entities Tag Section.
1. To start using tagging you need to toggle it on in settings by:
a) Go to Settings > Module Configuration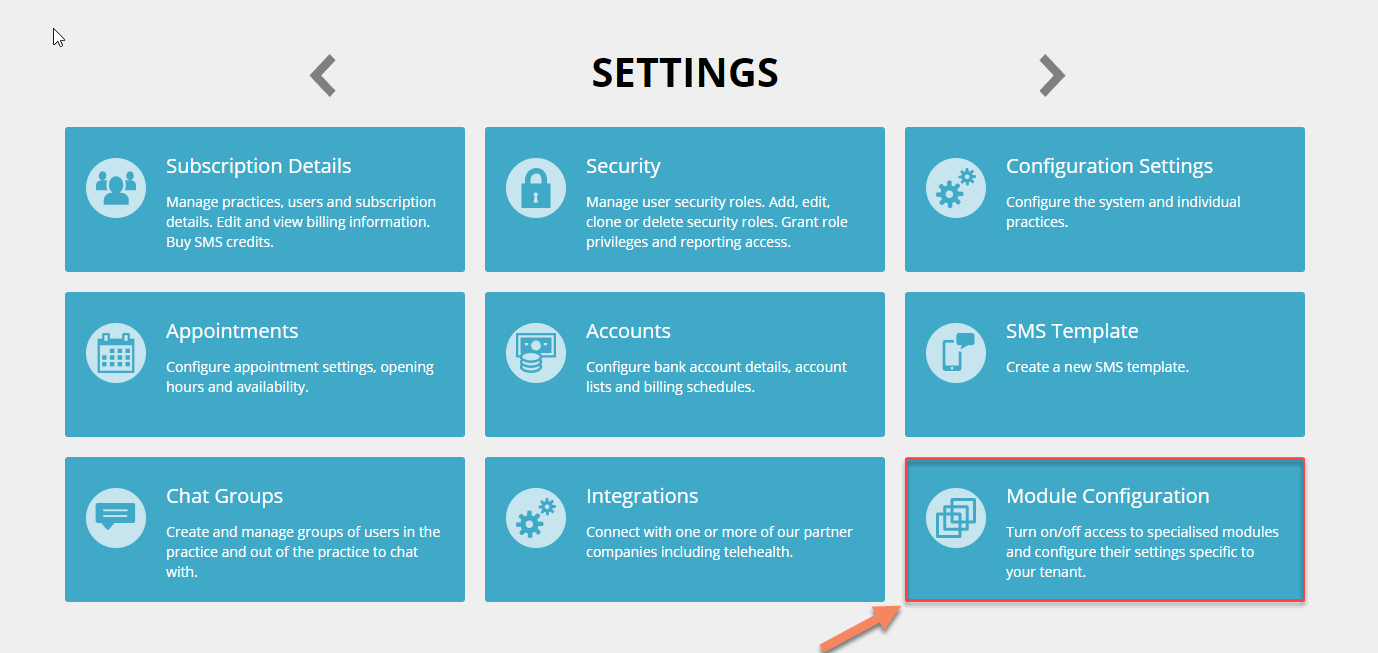 b) Click the toggle to 'On'
2. Once this is done we are able to enter the Tag Manager. You must be a practice owner in the Security Settings to have access to this area.
a) Here you can manage, create and deactivate any tags as well as view Tag lists that show all patients under any given tag.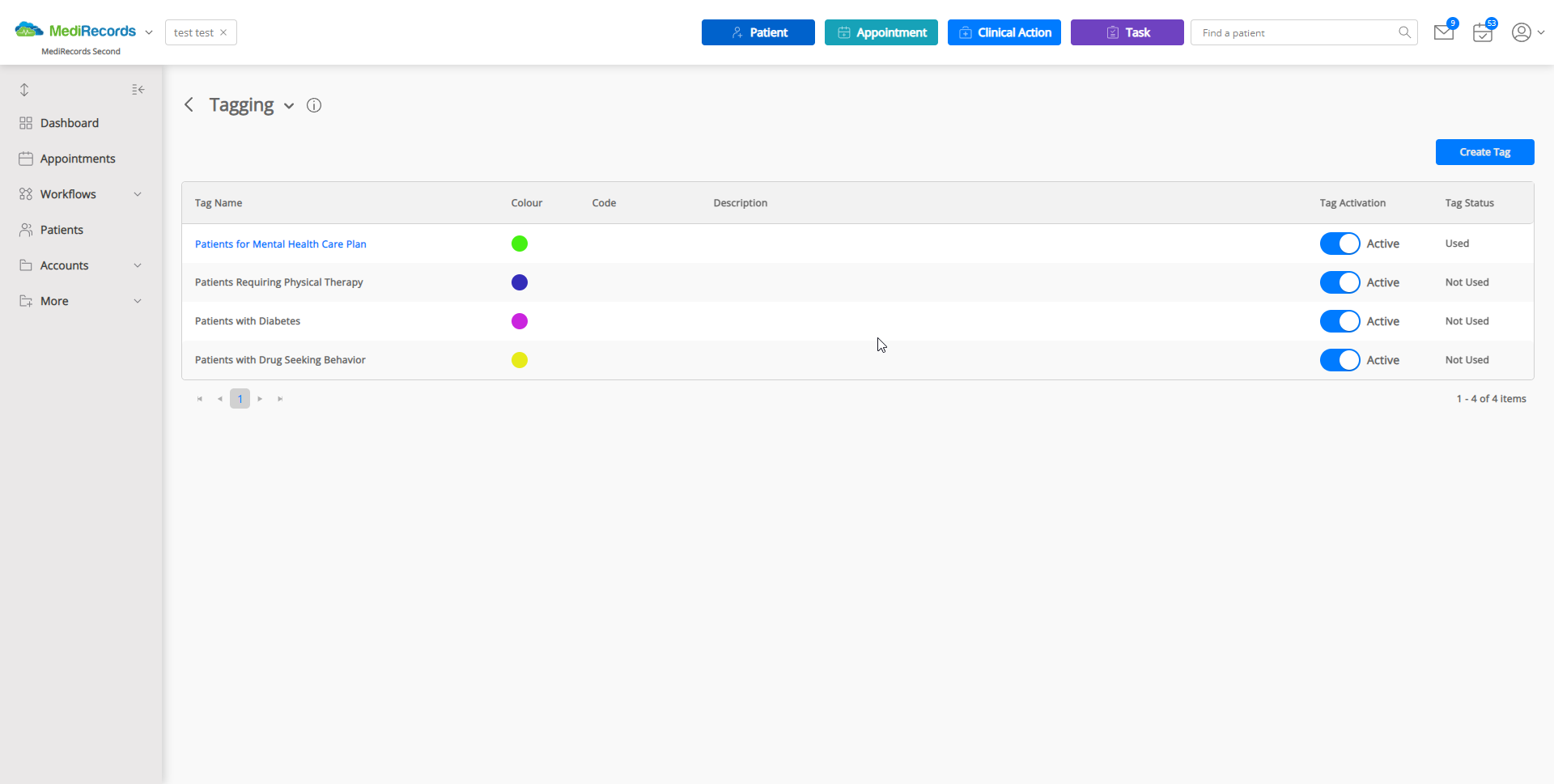 3. The Entities Tag Section can be found in any patient file on the right-hand side: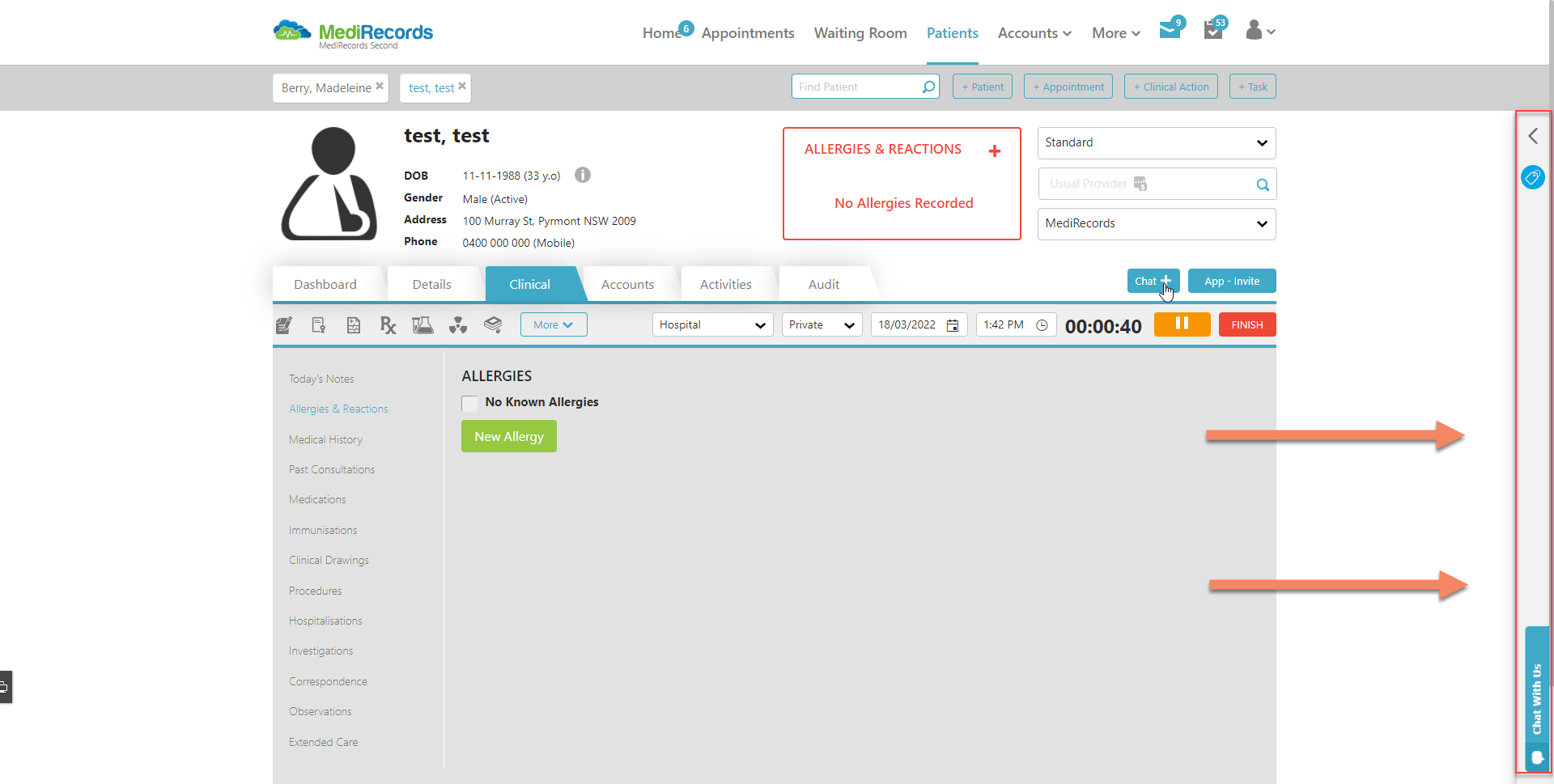 a) Here you are able to add or remove tags from a patient file as shown below: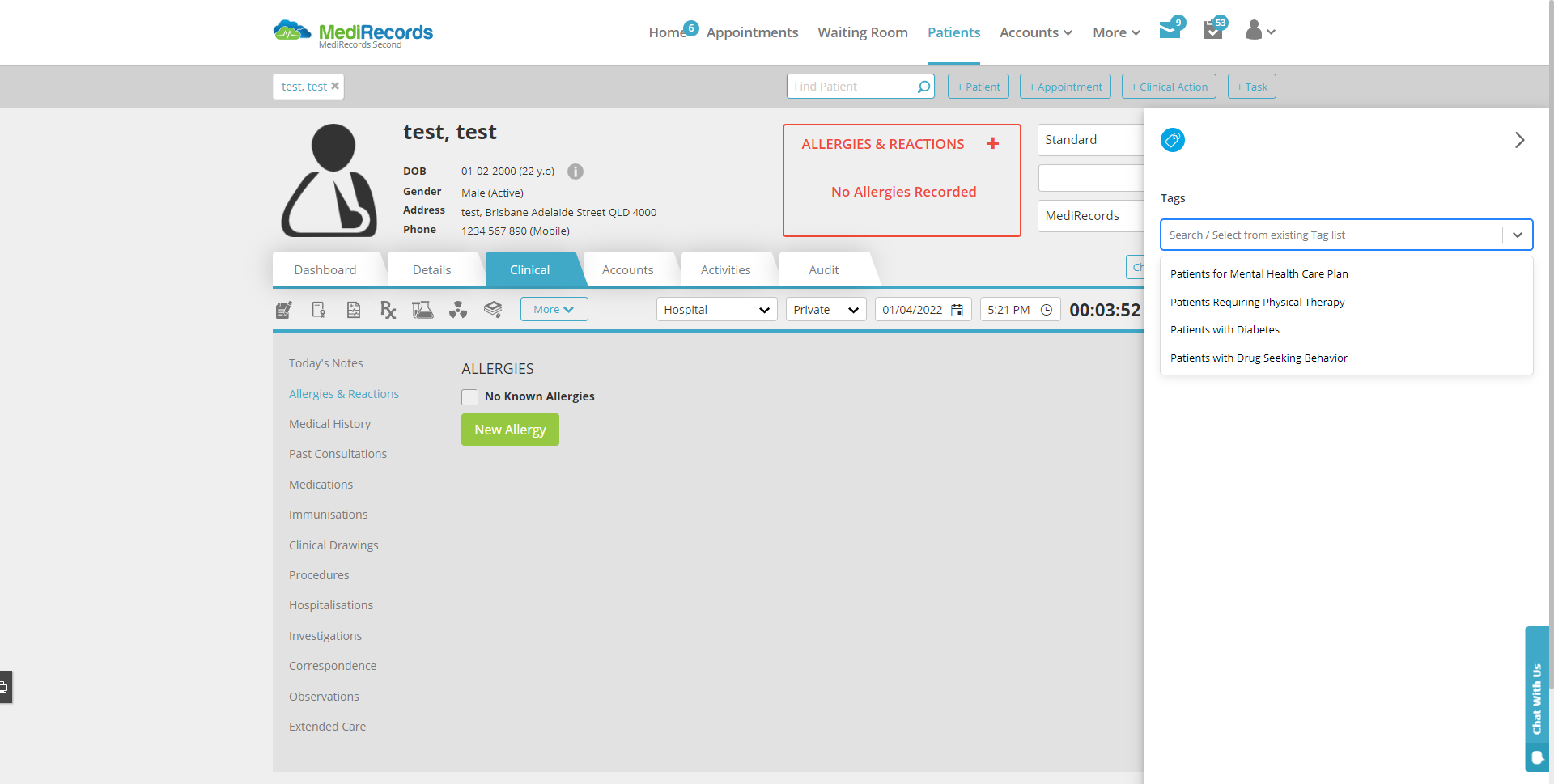 You've completed another MediRecords Tutorial. If this is not what you're looking for, head back to our knowledge base and search for another article.
For urgent assistance, please contact MediRecords support on 1300 103 903 during business hours.