Sometimes you need to update your certificates in MediRecords that are used to access your integrations i.e. My Health Record. This guide is going to walk you through how to update your MediRecords NASH certificates, these certificates relate to My Health Record access and E-Prescribing for patients.

Obtaining a new certificate:
Firstly you will need to log in to your PRODA account firstly and request for an update to your NASH certificate: https://www.digitalhealth.gov.au/healthcare-providers/initiatives-and-programs/nash#how-to-request-or-ren this link explains how you can update or renew your NASH certificate via PRODA.
Once you have gotten your new certificate in a file, you will import this to your computer locally and it will ask you for a password which will be the new PIC you were sent: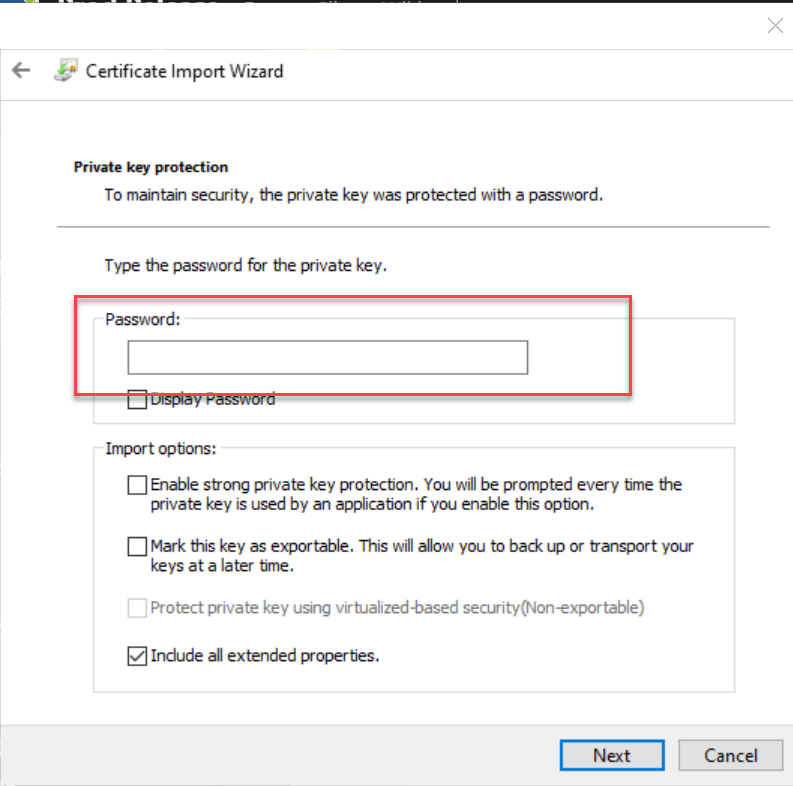 Enter in this passphrase to import this certificate to your local machine so you can then import to MediRecords.
If the passphrase is incorrect it is best to confirm with PRODA if you have received the right passphrase.

New PIC:
Once you have obtain a updated copy of your NASH certificate you will also be given a new PIC (Personal Identification Code) this is like a password to allow you to import and then update your certificate in MediRecords. Please do not loose this new PIC, it is normally sent as an SMS.
Uploading the NASH certificate:
1. Navigate to More > Settings > Configurations Settings > Select Practice Name > Health Identifiers.
2. Firstly enter in the Passphrase then click Select File and navigate to where you saved your certificate locally on your machine and select it.


3. Select Save.
4. You should get a blue box saying this certificate was updated successfully or this PIC does not match certificate.
5. Repeat step 1-3 except instead of Health Identifiers please select eHealth as eHealth relates to E-Prescribing and issues the same certificate so this will need to be updated accordingly too.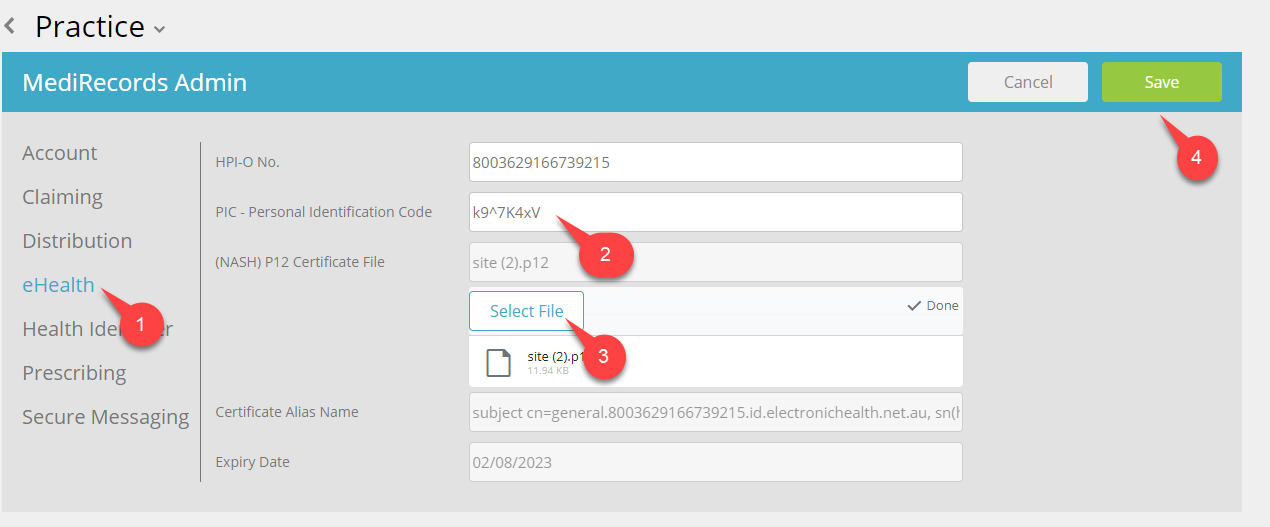 5. Select Save.
You have now completed another MediRecords Tutorial if you have any questions or issues about these steps do not hesitate to contact us on 1300 190 903.