In order to find Patients that are only DVA we will have have to create a 'New View'. A view will enable you to filter out your entire list of patients so that it will only show the specific type of patients you want, such as DVA patients. To do this:
1. From within the Patients homepage, click Views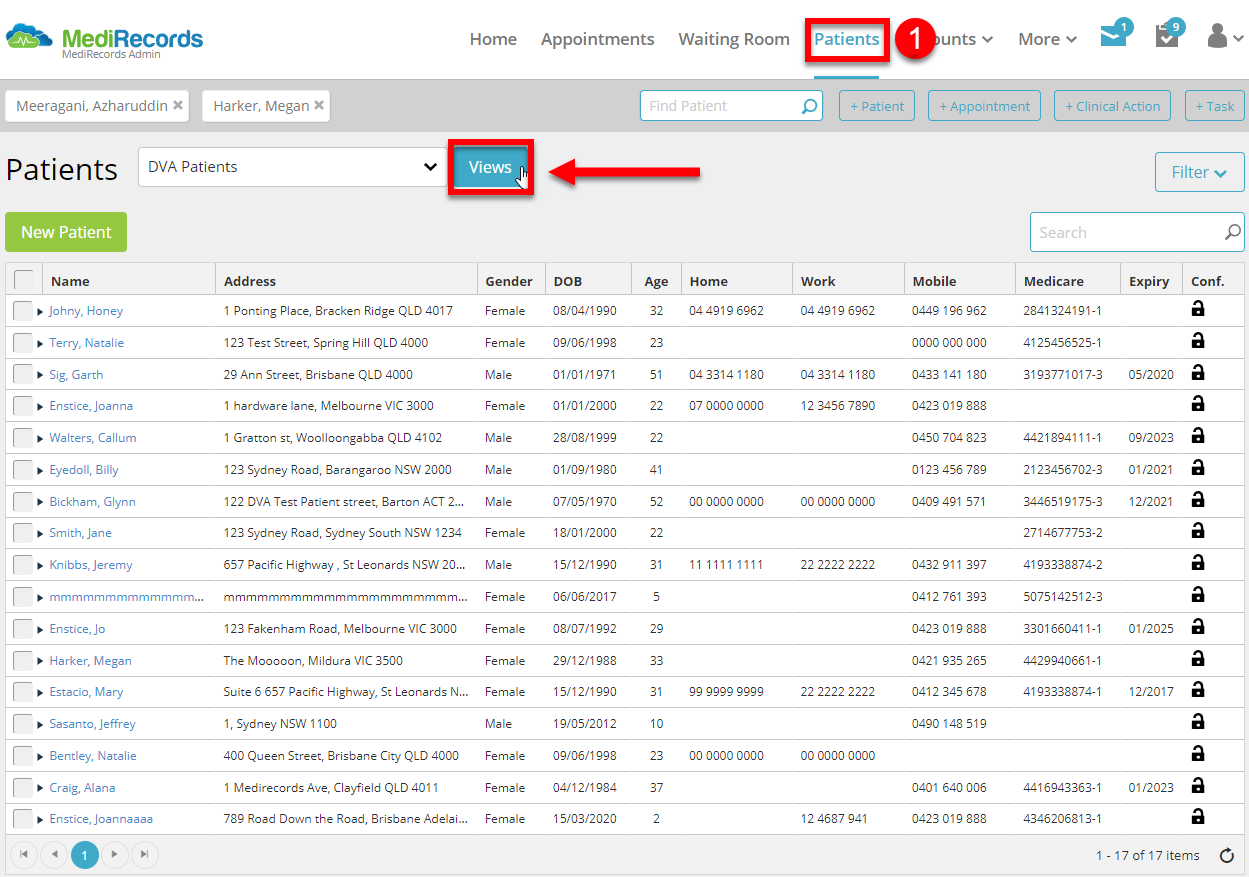 2.Click Create New View at the top of the page, Then Click View Name and enter a Name for the view: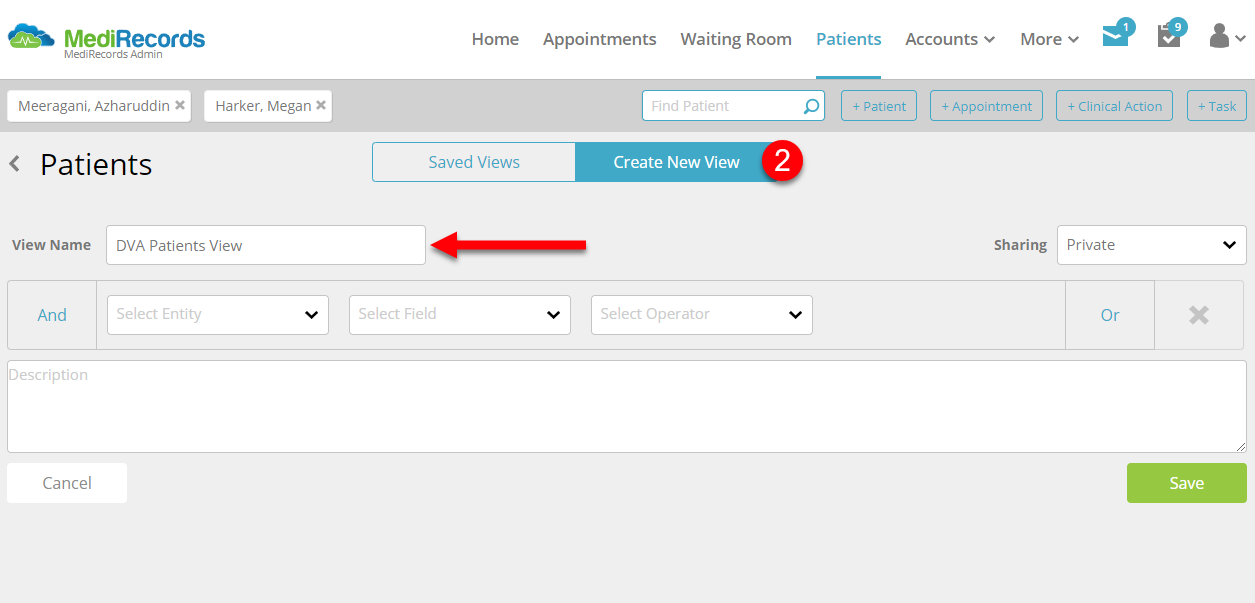 3. Select Entity for Patient Settings, Select Field for DVA Number, Select Operator for Contains Data: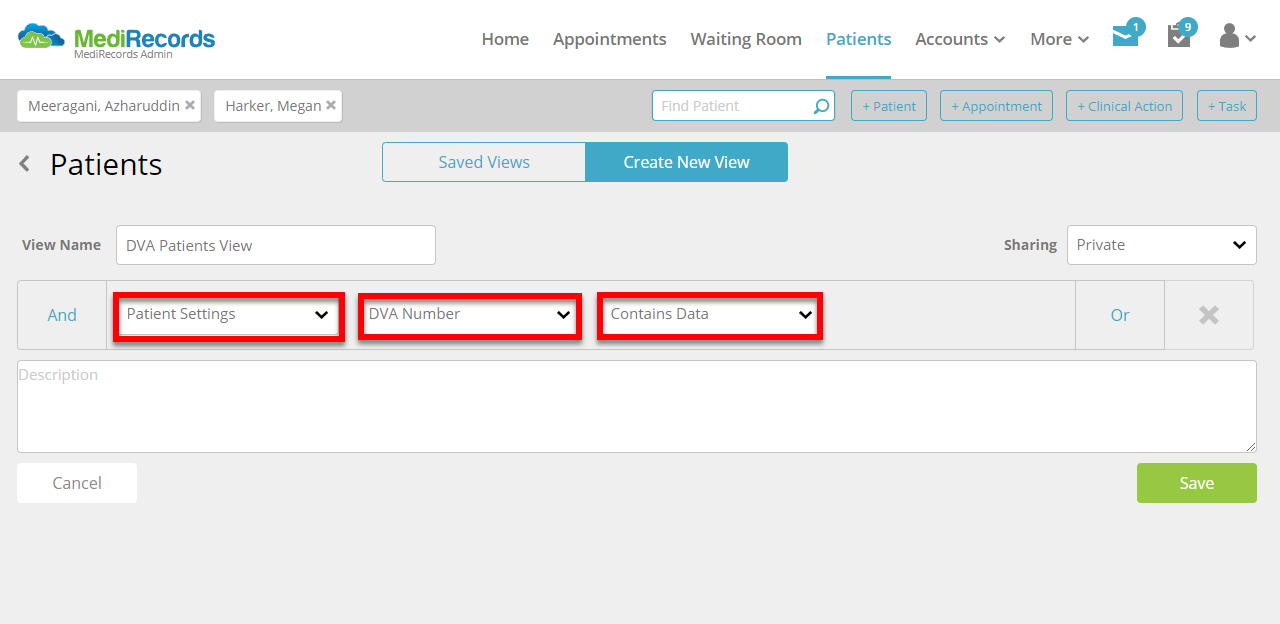 4. Next we want to make sure it's only showing Active Patients so Click And, Select Entity for Patient, Select Field for Record Status, Select Operator for Equals, then Active. Lastly click Save.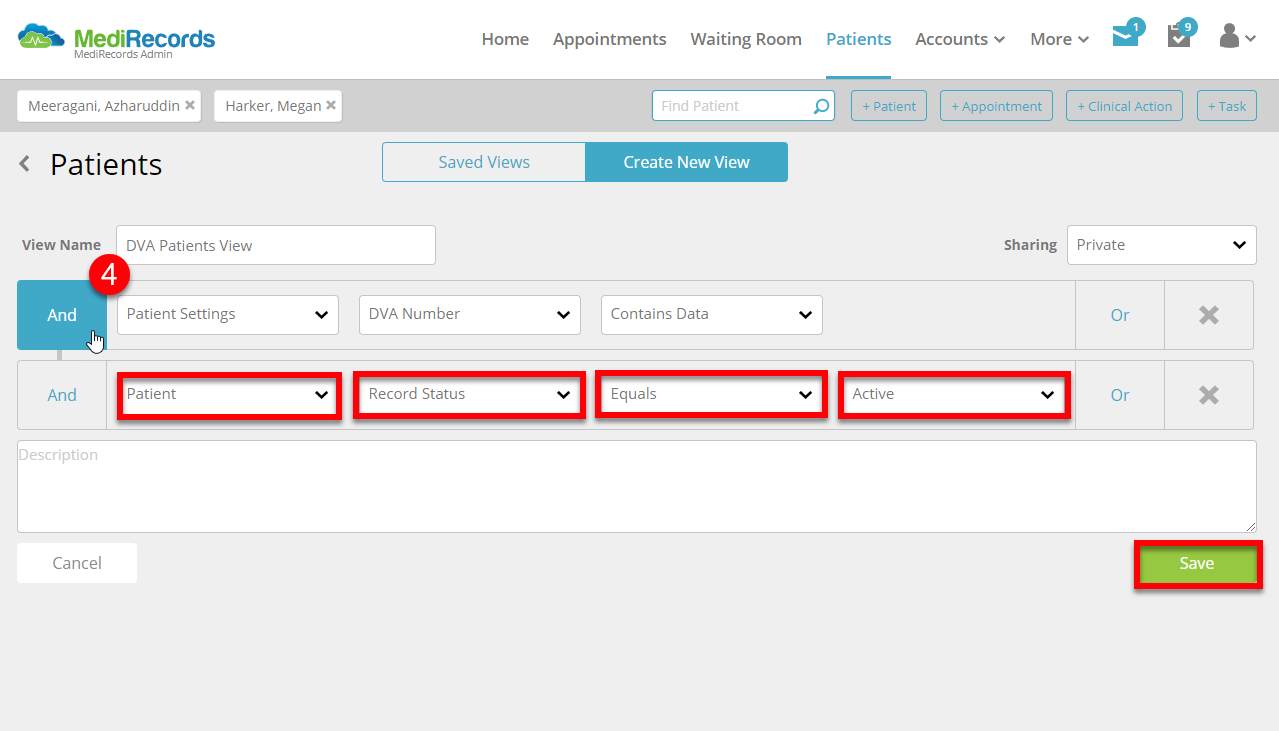 5. Now go back into the Patient's page Select the View you have just created and now you will only See Active DVA patients: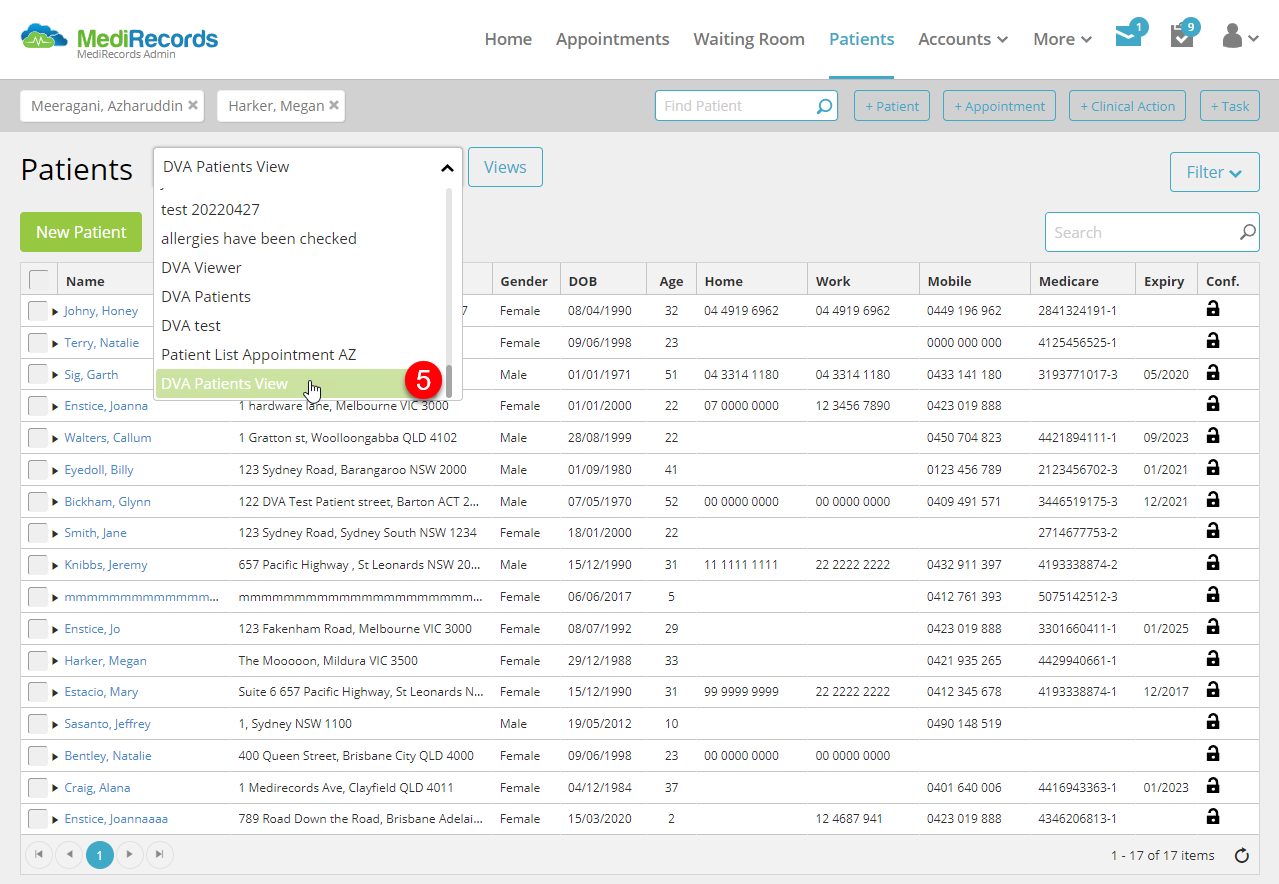 If you would like further clarification on how to create a 'New View' please follow this guide Here
If you need further assistance please contact support on 1300 103 903 or email at support@medirecords.com