First of all you have to create the Patient Record. If you do not know how to, then please click here:
How to create a Patient Record Guide.
1. Go into the Patient Record and Click Details, then Settings
2. On the Right right Side of the Page you will see the DVA section you to Fill out
3. Insert DVA No. and Click Save, Then click OVV (Online Veterans Verification) to verify the DVA No.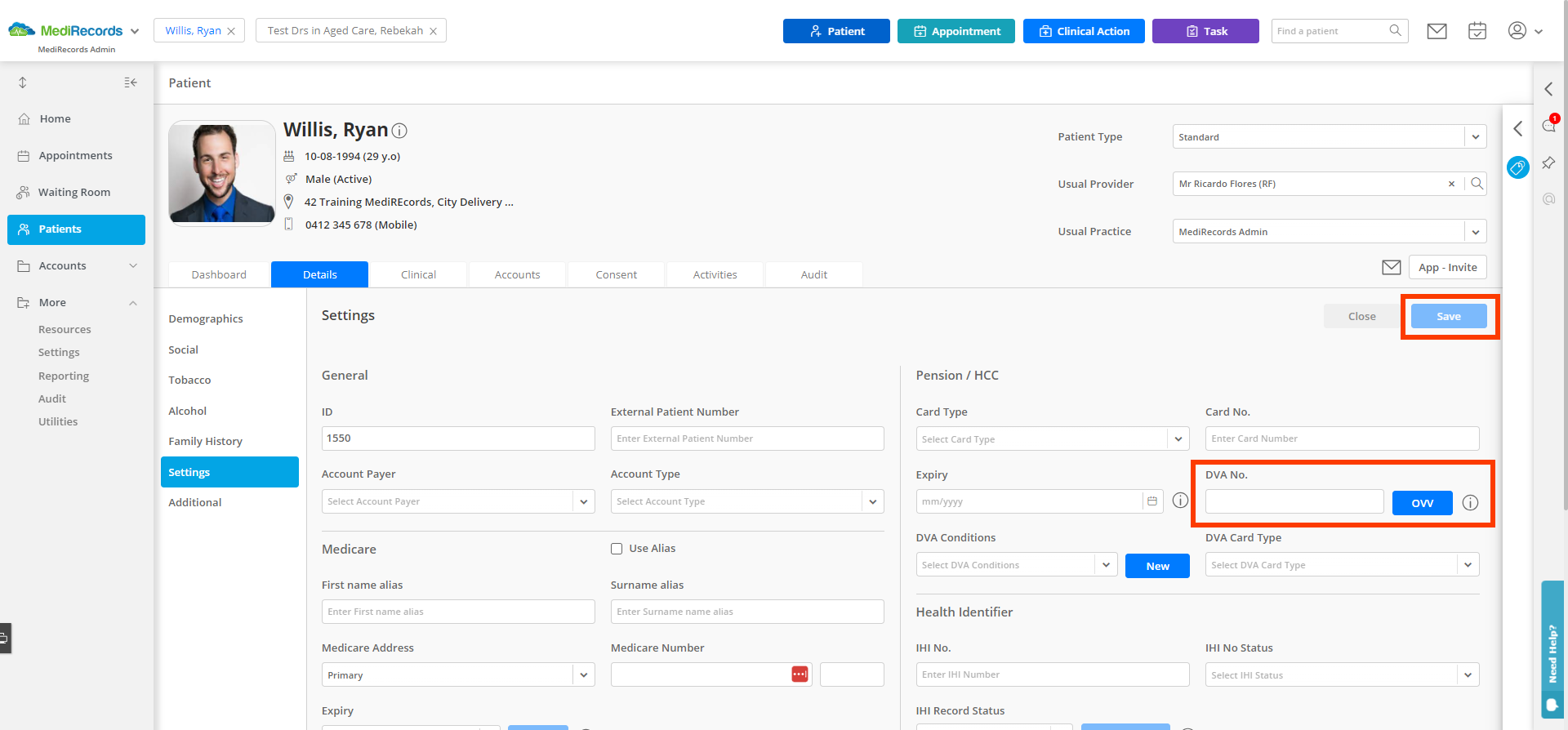 4. Click 'New' and Fill out the Form for the DVA Conditions: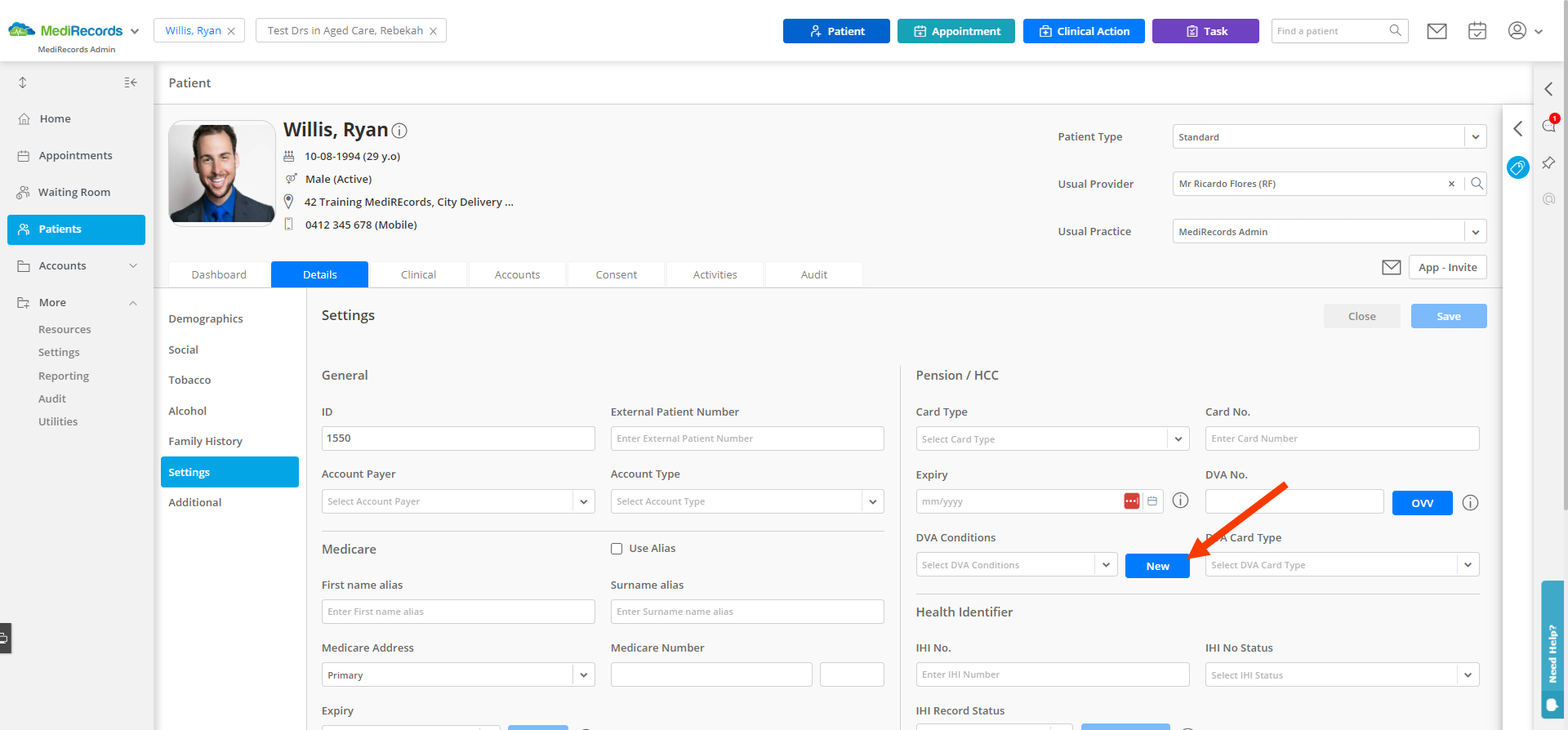 5. Lastly Select the DVA Card Type and click Save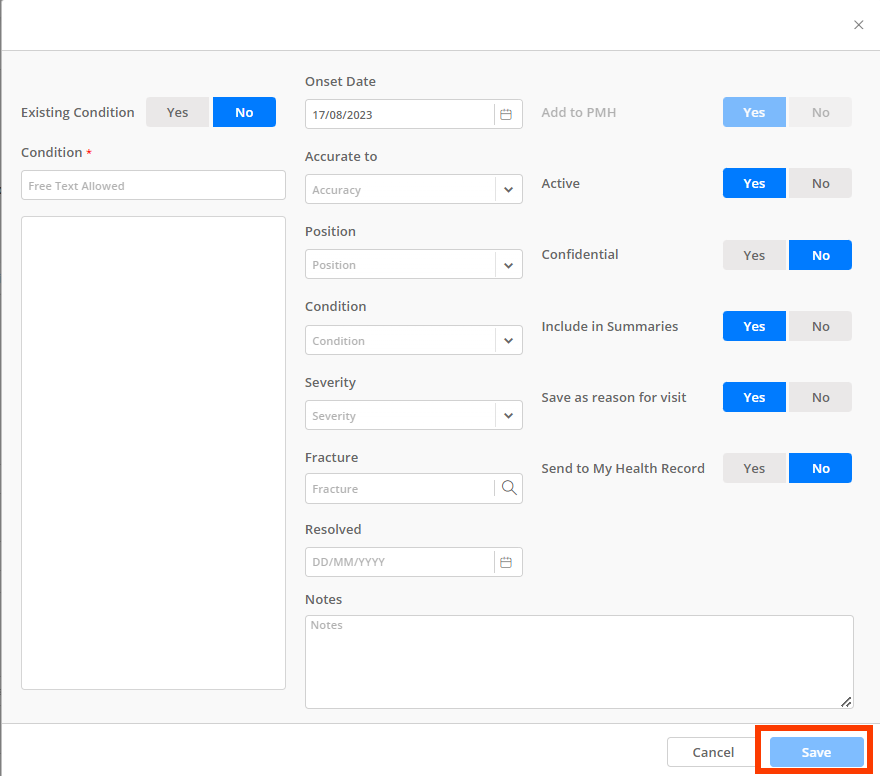 Now you have successfully recorded the Patient as Eligible for DVA entitlements.

If you would like to know how to find all of your DVA patients from your list of Patients please click here:
How to Find DVA patients Guide
If you need further assistance please contact support on 1300 103 903 or email at support@medirecords.com