One possible reason you can't see any Appointment Sessions or Availabilities on your appointment widget is because the providers are not correctly configured with COVIU.


Note: If your are a Telehealth Practice and your Appointment types are only Telehealth then you will need to make sure the Provider is configured for Coviu so that you can see their sessions on the Appointment Widget.

Please Follow process to ensure your Providers are Correctly Configured with Coviu.

Go to More > Settings > Integrations.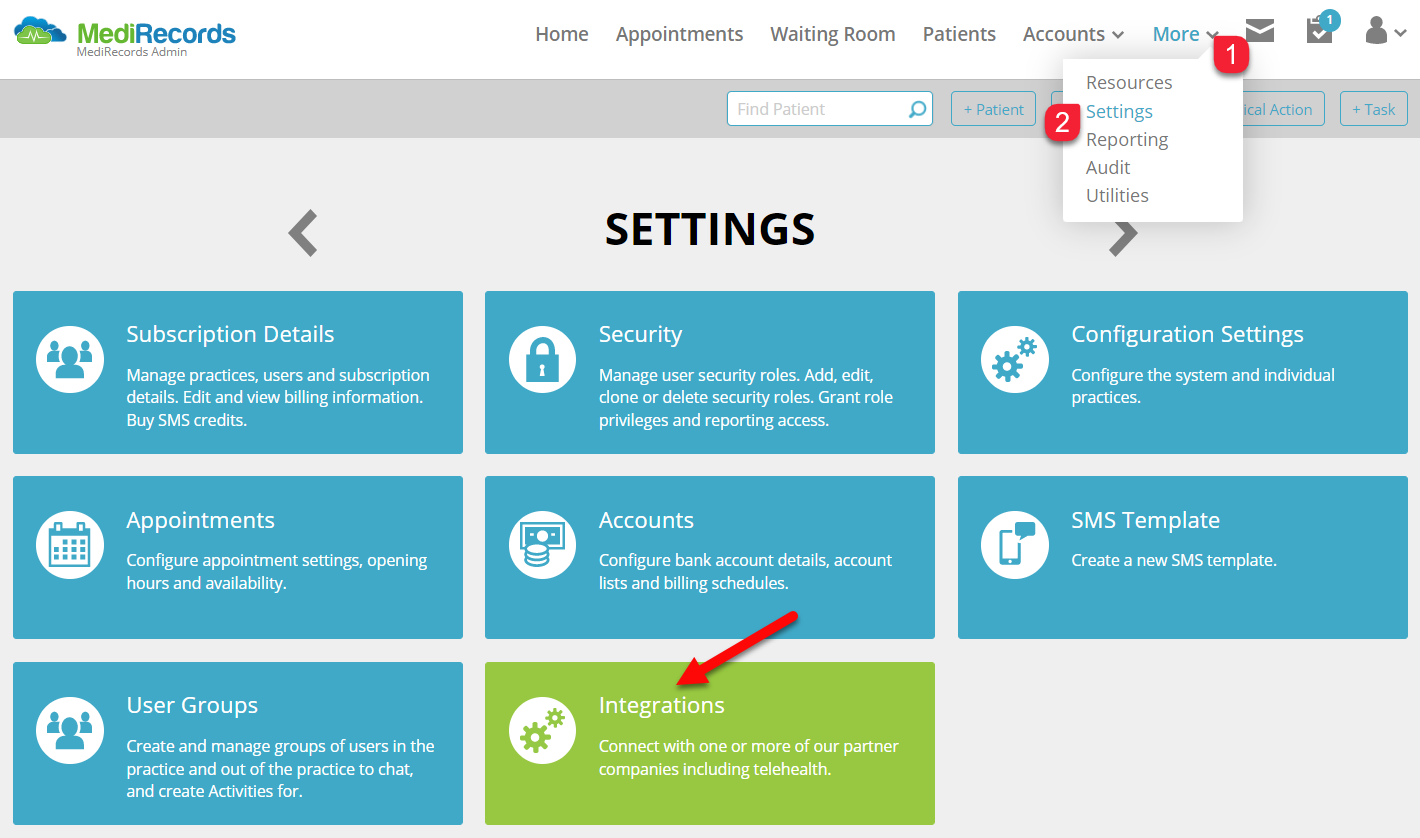 Select Coviu -Telehealth.


Select Configure Telehealth Users

Search for the provider that you want to be configured with Coviu, then select the provider's name. After selecting the Provider, click Save.





Now you should be able to see your Appointment sessions on the Appointment Widget for the providers that have been correctly configured.


Configuring Telehealth Appointments
If you need further assistance please contact support on 1300 103 903 or email at support@medirecords.com