This article will step you through how to configure the Custom Fields feature, for use within your practice. If you have already configured Custom Fields and are now wanting to know how to use this feature, you may wish to see our article on How to use a custom field in a patient's record.
Initially, Custom Fields will only be available within the Patient Record. As options for customisation expand with future releases, Custom Fields will become part of a premium feature bundle for users who want to harness business-specific data capturing within MediRecords. Pricing will be announced when the full feature is available.
Turning Custom Fields On
Please note, a user with the Practice Owner security role will need to perform the following steps to switch Custom Fields on.


1. Navigate to More > Settings > Licensing & Features.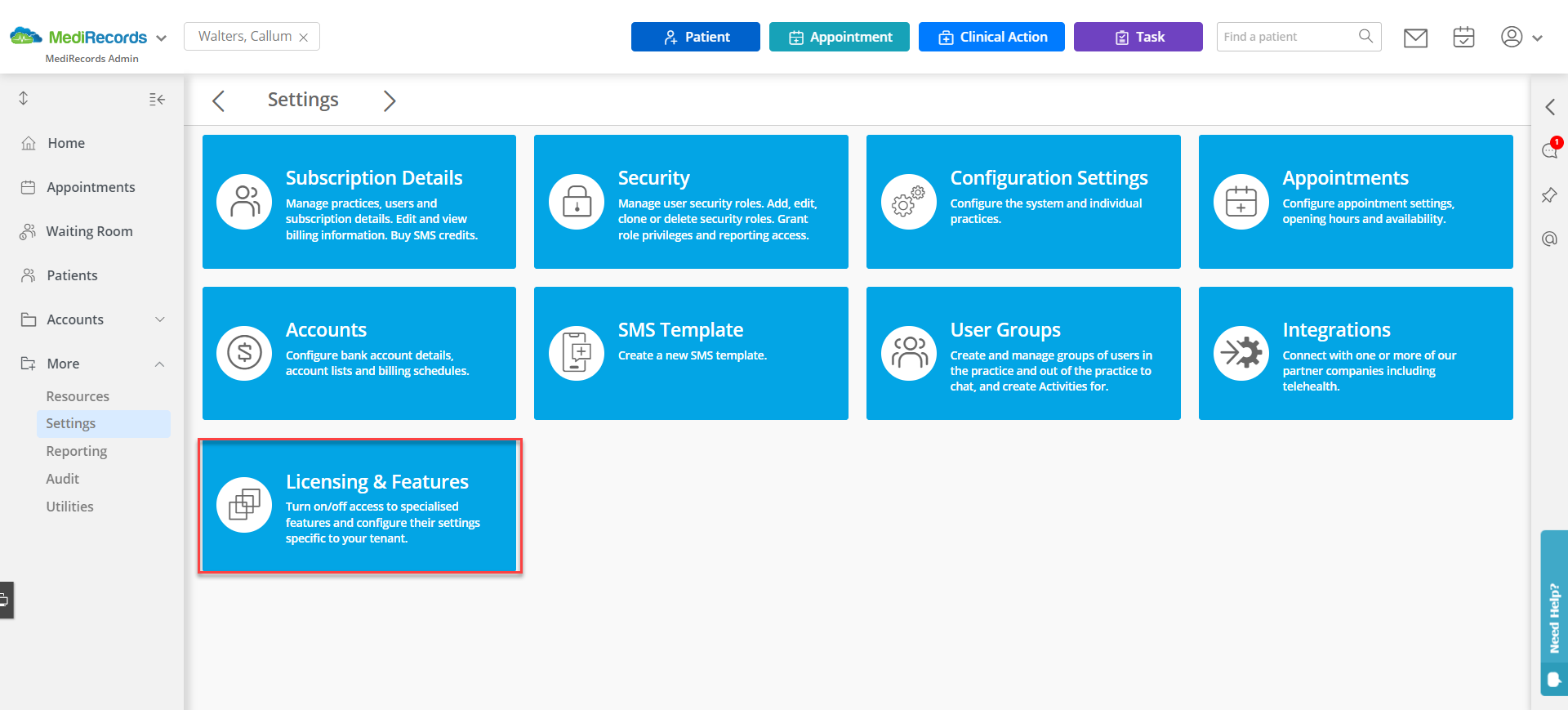 2. Click the sliding bar within the Custom Fields box to switch it to "On".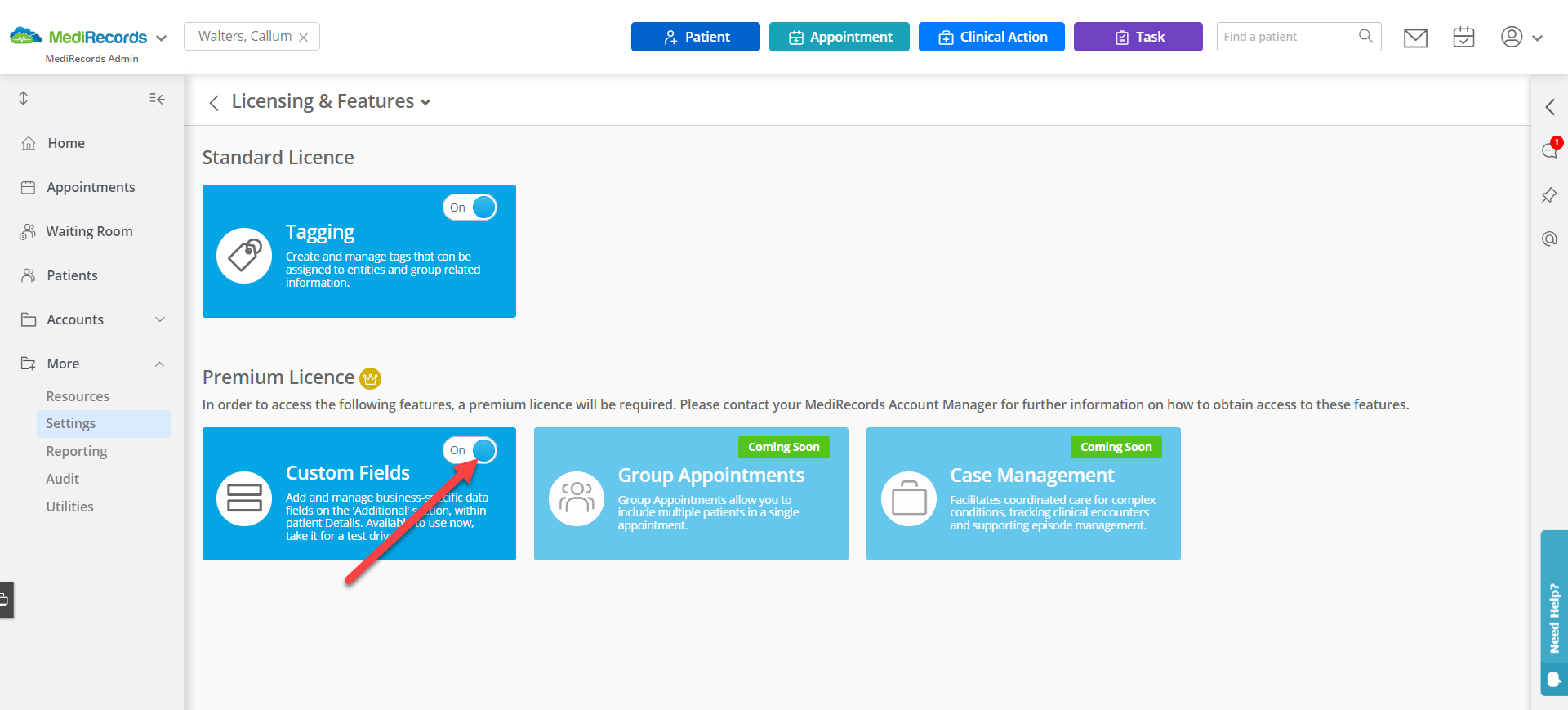 3. Custom Fields is now activated. You can exit the Module Configuration area.