Once the Custom Fields feature has been configured (see this article for instructions on how to configure) you can start to use your custom fields within a patient's profile.


Initially, Custom Fields will only be available within the Patient Record. As options for customisation expand with future releases, Custom Fields will become part of a premium feature bundle for users who want to harness business-specific data capturing within MediRecords. Pricing will be announced when the full feature is available.
1. To use a custom field, navigate to a patient's record.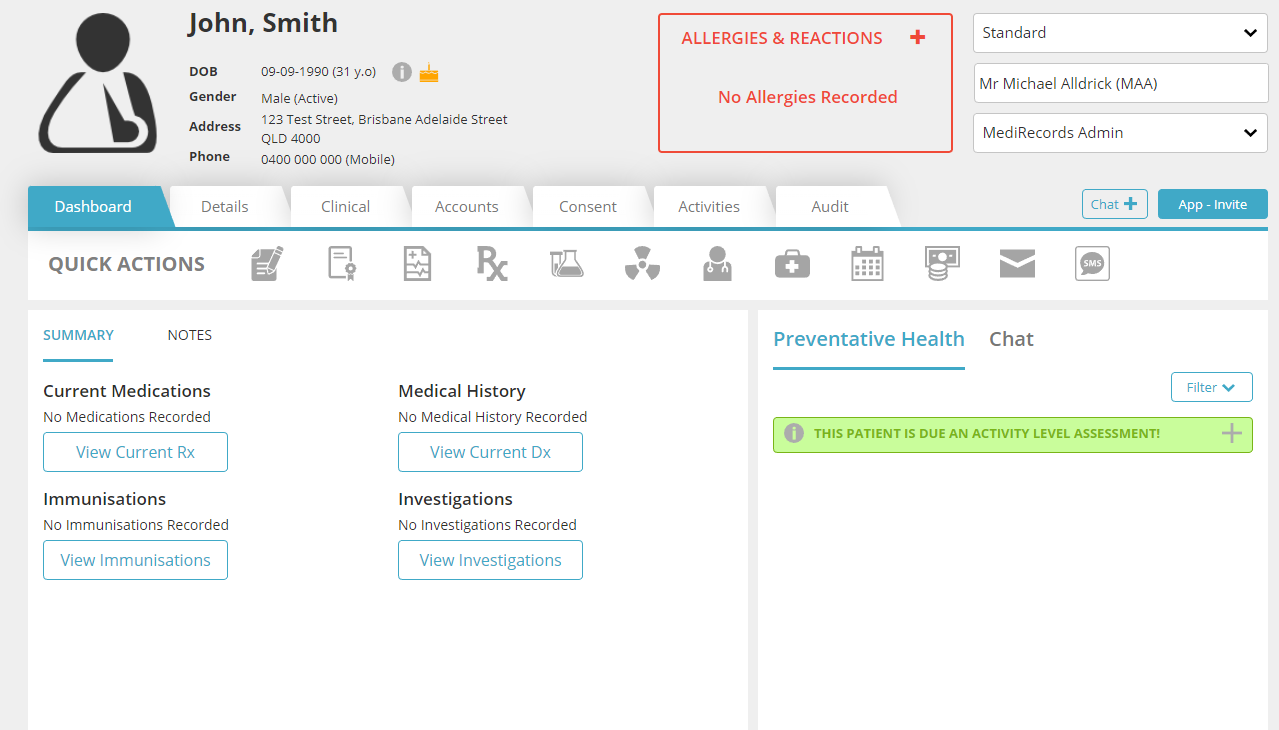 2. Click the Details tab, then click Additional. Any active Custom Fields you had set up in the Configuration section will appear here.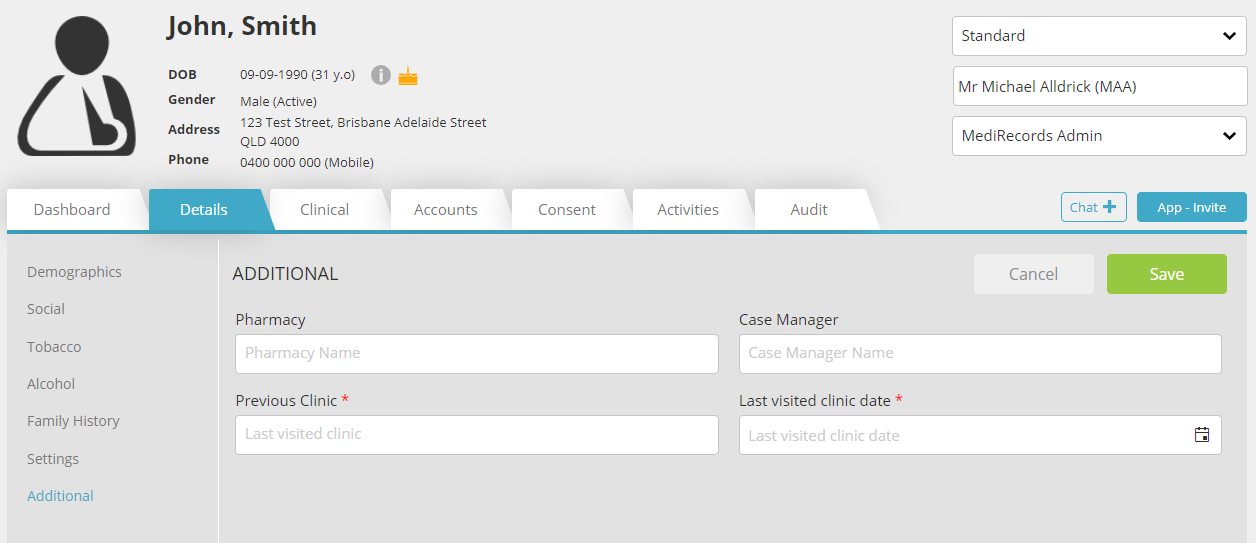 4. Enter in any desired information you wish to record. Note that any fields marked with an asterisk (*), are mandatory. Click Save.


If you would like to learn more about how clinics might use custom fields to benefit their practice, see our article about How Custom Fields can be used in your practice.