Once Custom Fields has been configured (Click Here if you are yet to configure) you can then use it within a patient's profile. Custom Fields is currently only available for use in the Patient Profile section and not anywhere else.
*Please note Custom Fields is a paid feature. If you would like to learn more about pricing and perhaps getting access yourself you can contact your account manager.
1. To begin using Custom Fields navigate to a patient's Profile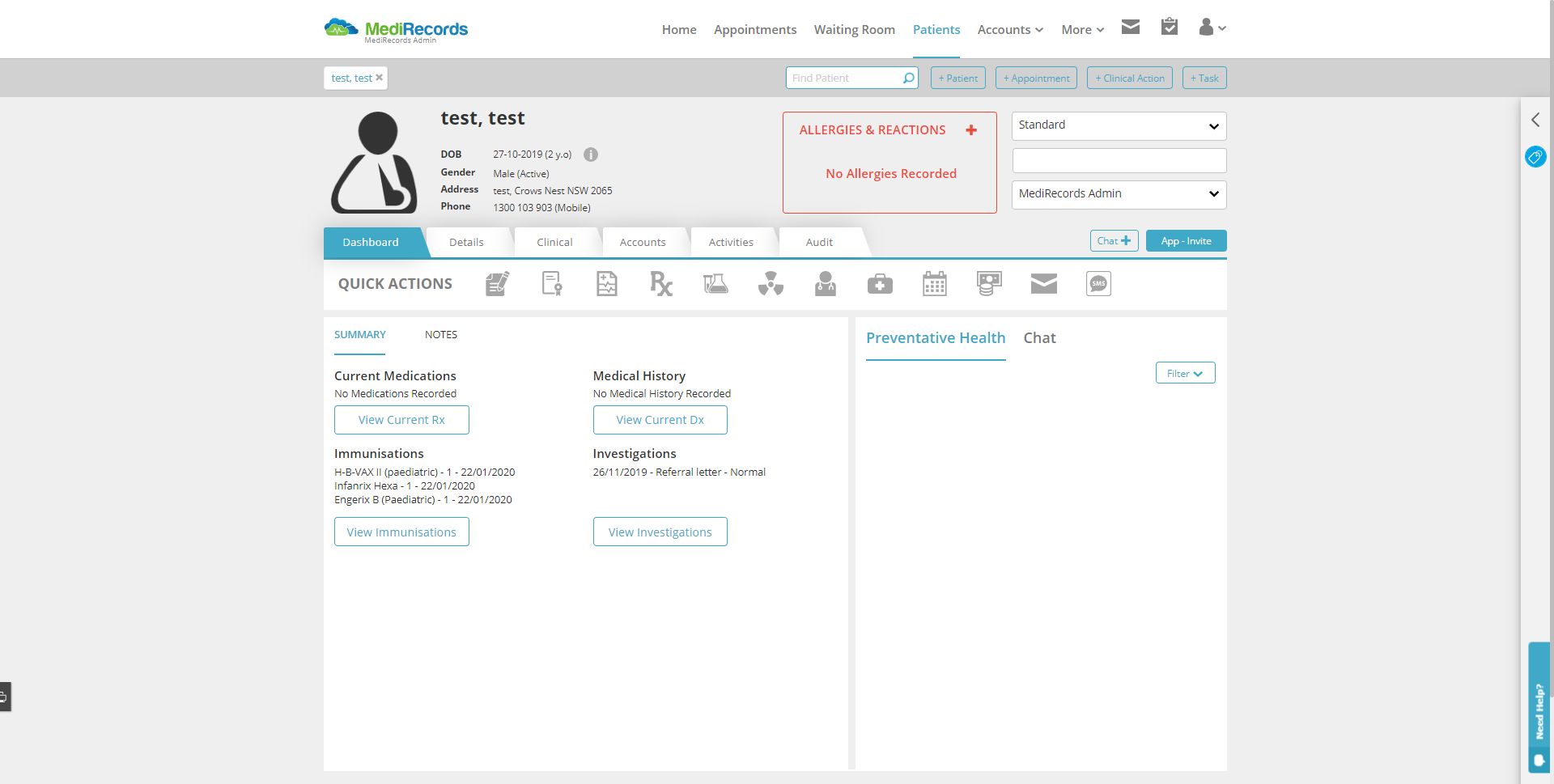 2. Once here you need to go to Details then Additional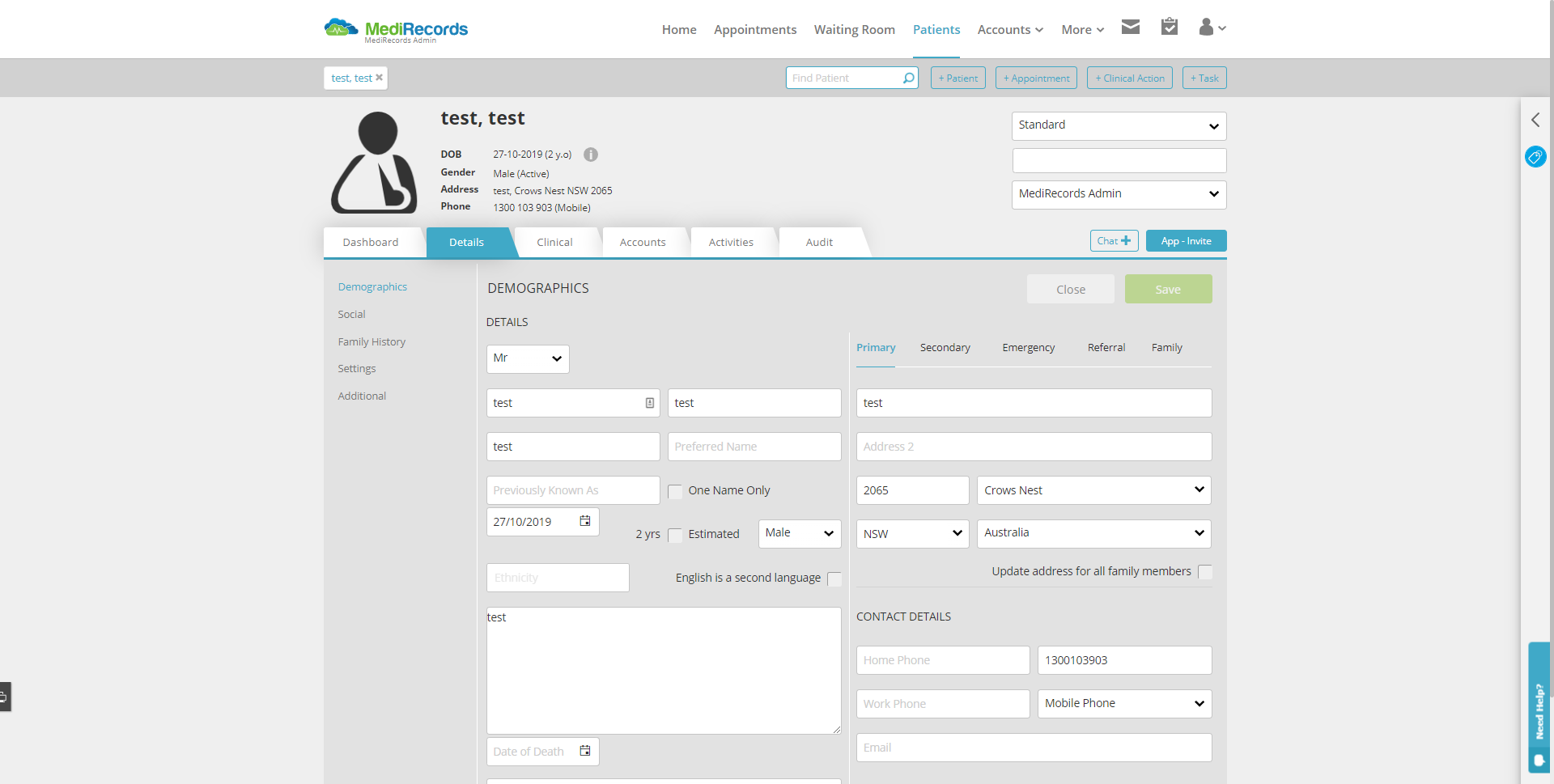 3. Any Custom Fields you have set up through the Configuration area will now show here, given that they are marked as active.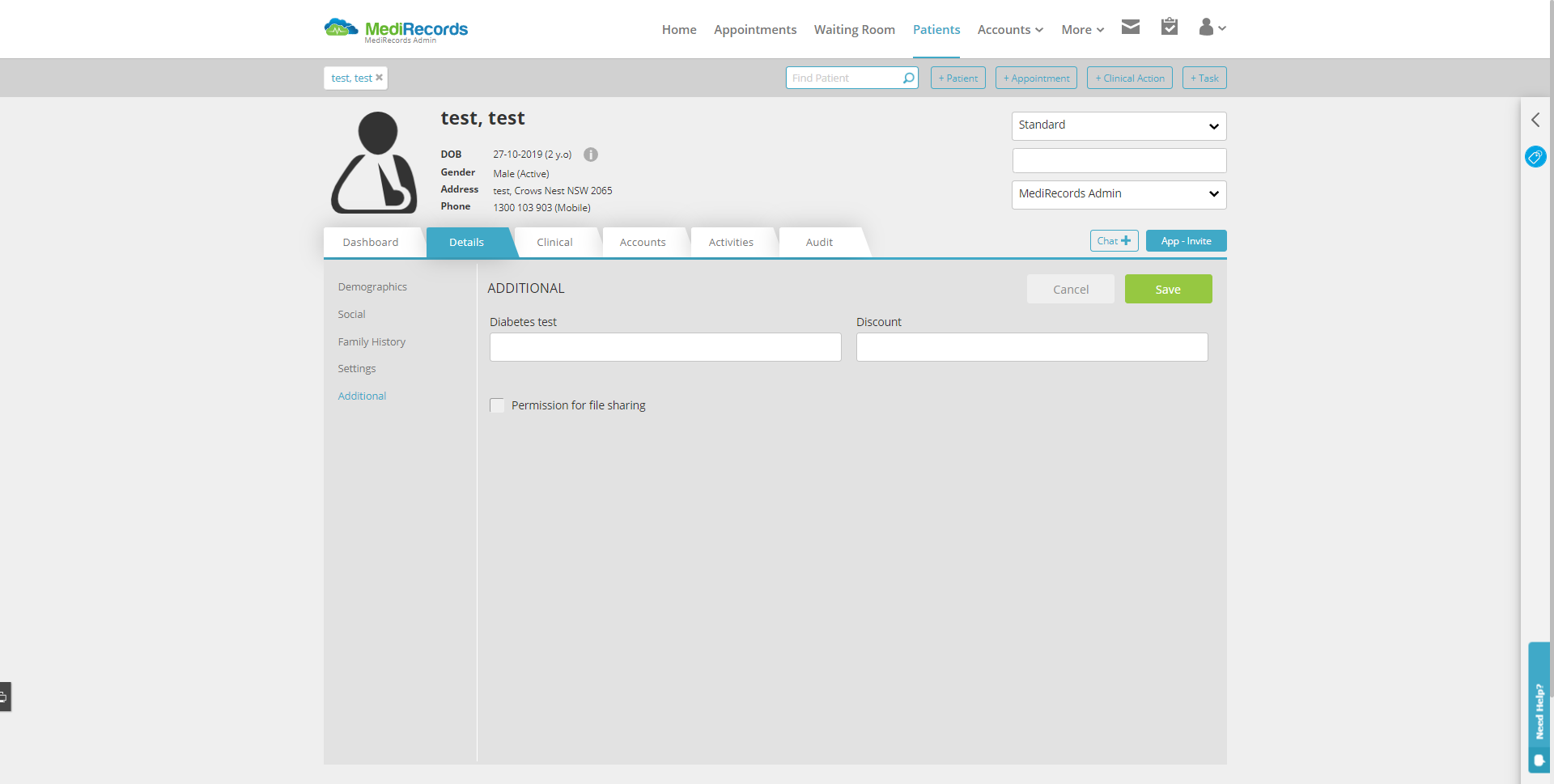 4. Once on this screen you are able to enter in any information that is needed and then click 'Save' to have the data saved to the patient's file.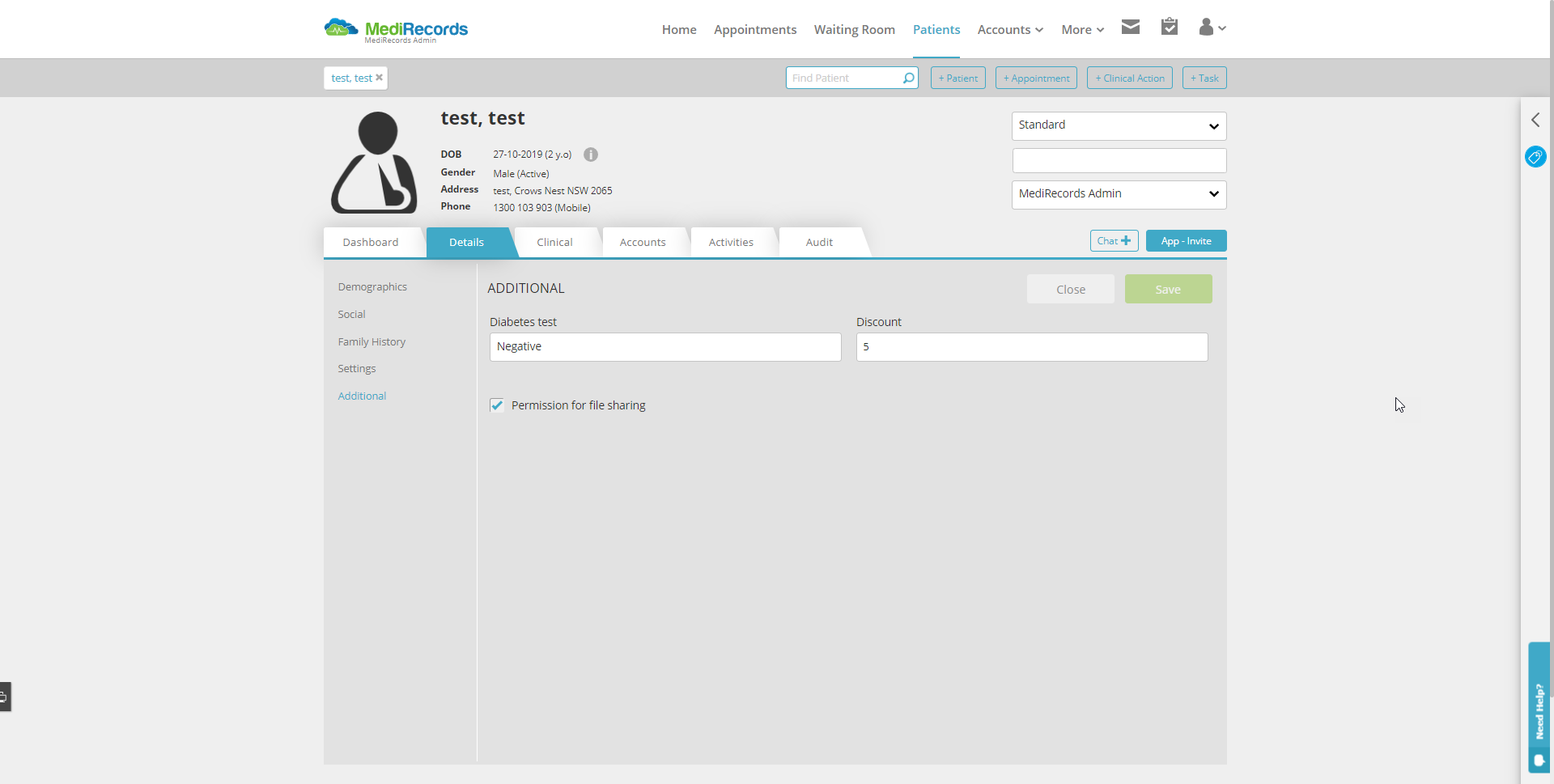 You can go back at any time to update any of the information you have saved in this section. You can also require that a specific Custom Field is a requirement to save by updating this in the Configuration section. Click Here if you want to learn more about the Configuration of Custom Fields.
If you need further assistance please contact support on 1300 103 903 or email at support@medirecords.com