In this article, it will show you how to check if a script was sent successfully to a patient. You can see whether it's sent via email or SMS.
Follow these steps.
Inside the patient's record, navigate through the Clinical Tab.
Go to Medications and locate the script in question. Expand the details of the script and note down the SCID.
Once you have noted the SCID, go to More and select Audit. Under Audit, choose Integration Audit.
Select the Filter option and select eRx Create and also eRx Cancel.
Enter the SCID from the script and paste it into the search function. Depending on the amount of scripts in the system, it can take a long time for this to load and process so give it a time.

If, for some reason searching the SCID does not work (too many scripts to try and load) you can select CTRL + F on the keyboard and input that SCID no and that will take you to the page where this SCID is located.
Once you are taken to that page and located the script based on matching the SCID to it, you then can select click here option within the description part of this script information.
Once you select this, it will show you where this script was sent to and to what the email or phone was that it was sent to.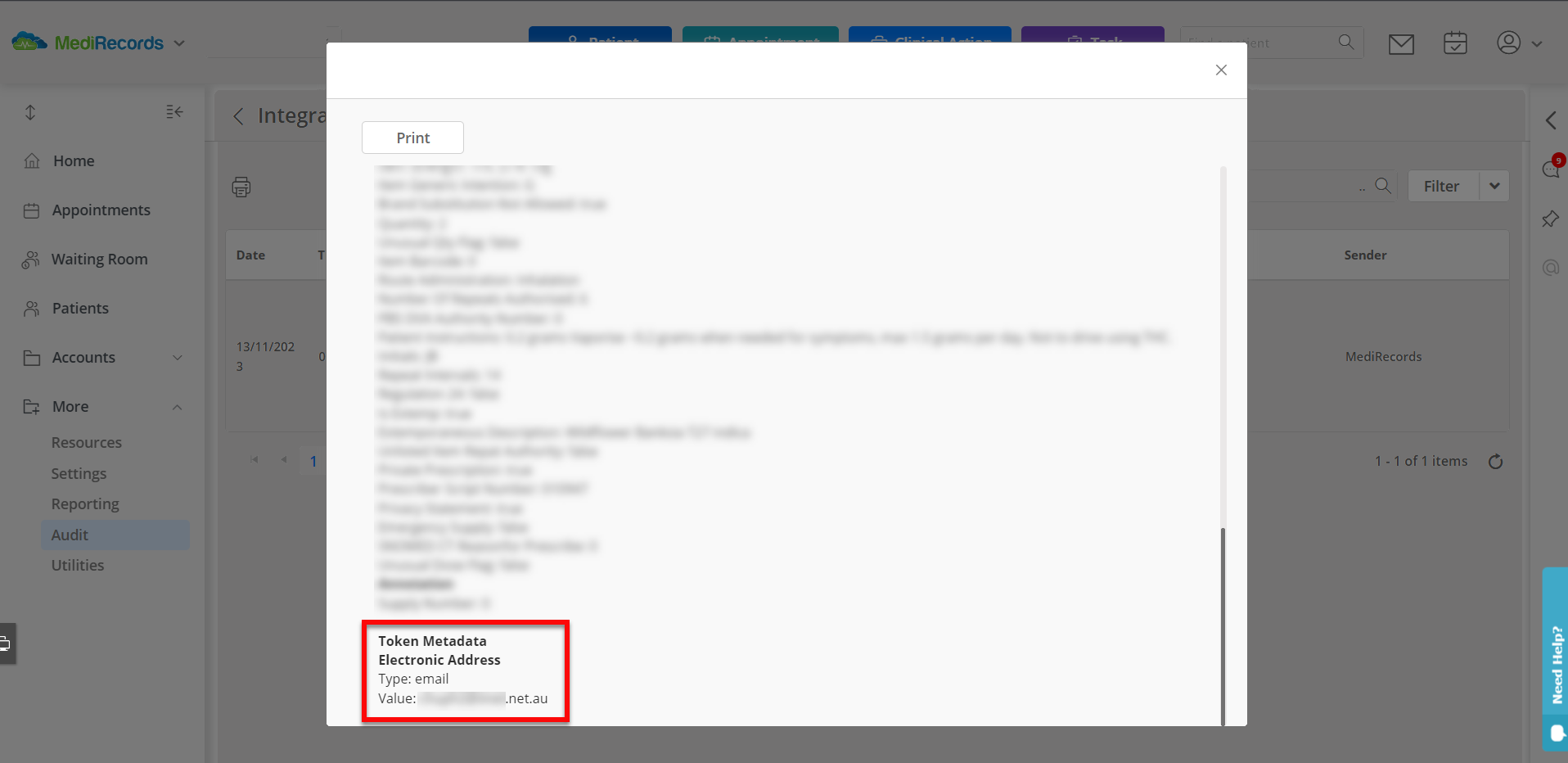 If you need further assistance please contact support on 1300 103 903 or email at support@medirecords.com