How Do I Prescribe a Drug Recipe?
In this article, you will learn how to prescribe a drug recipe.
Navigate to Medications in the patient record (Open patient record > Clinical > Medications) and click New Rx.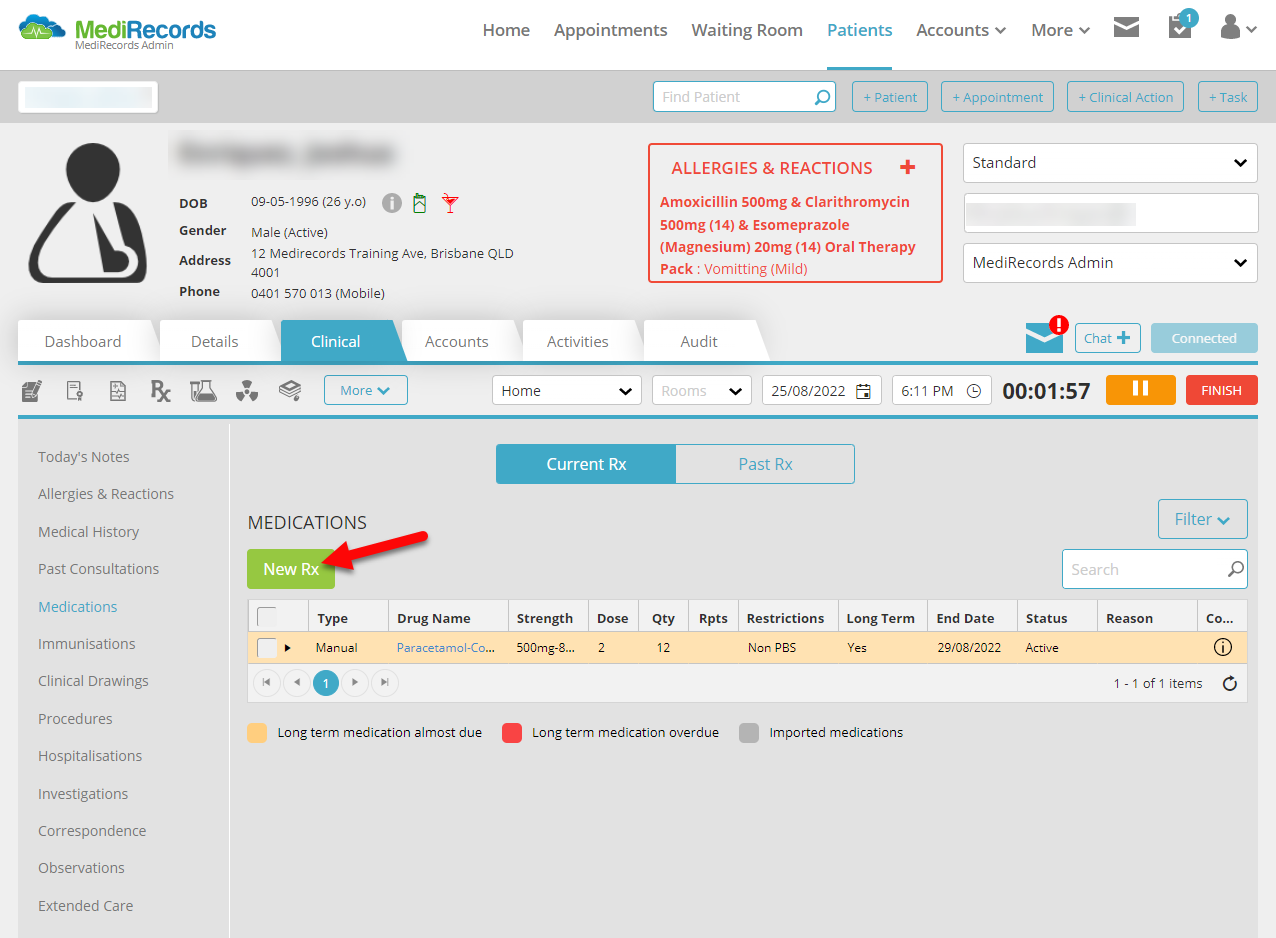 Click on Product Name and select Recipe from the drop down menu.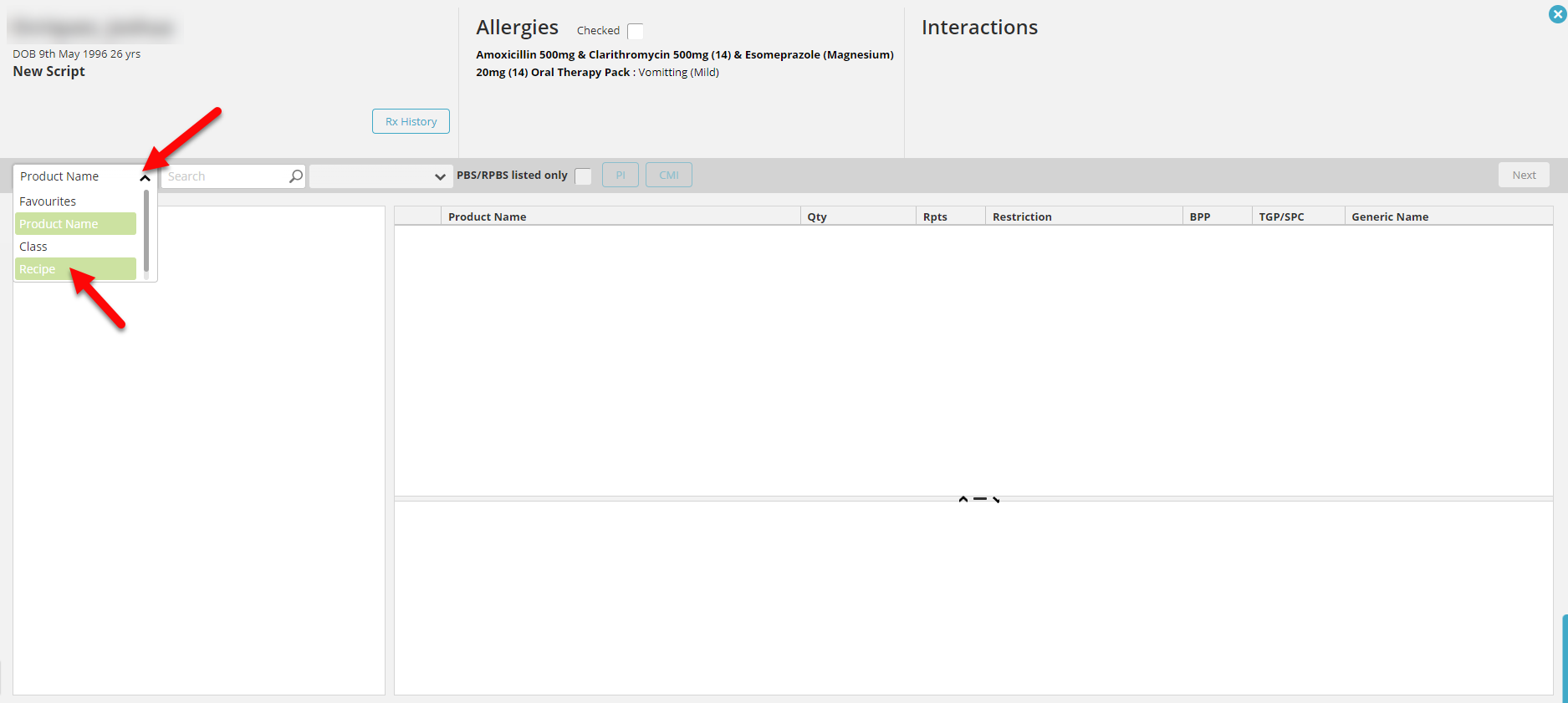 Click the Recipe Name.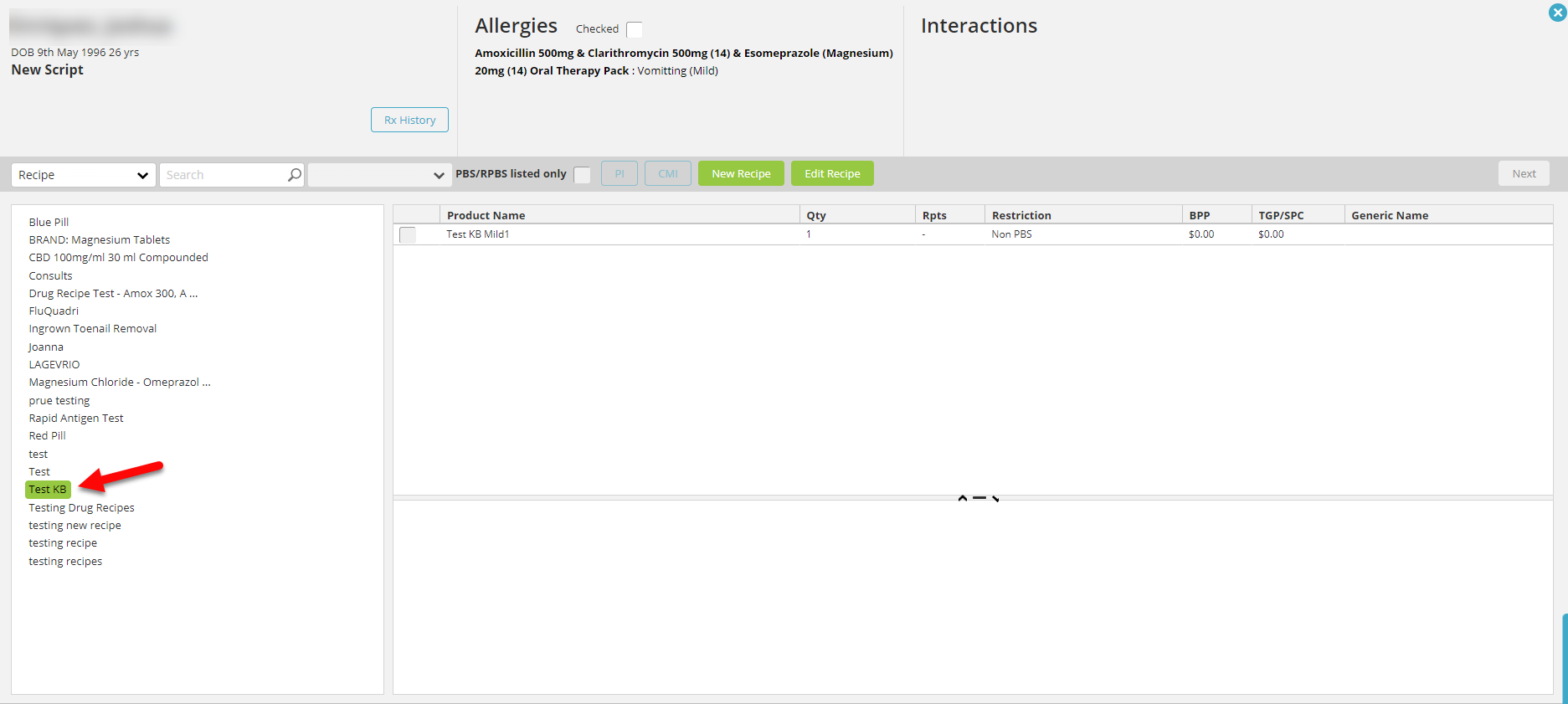 Click the Tick-Box next to the recipe you wish to prescribe, then click Next. The recipe's information will be listed below, like other medication.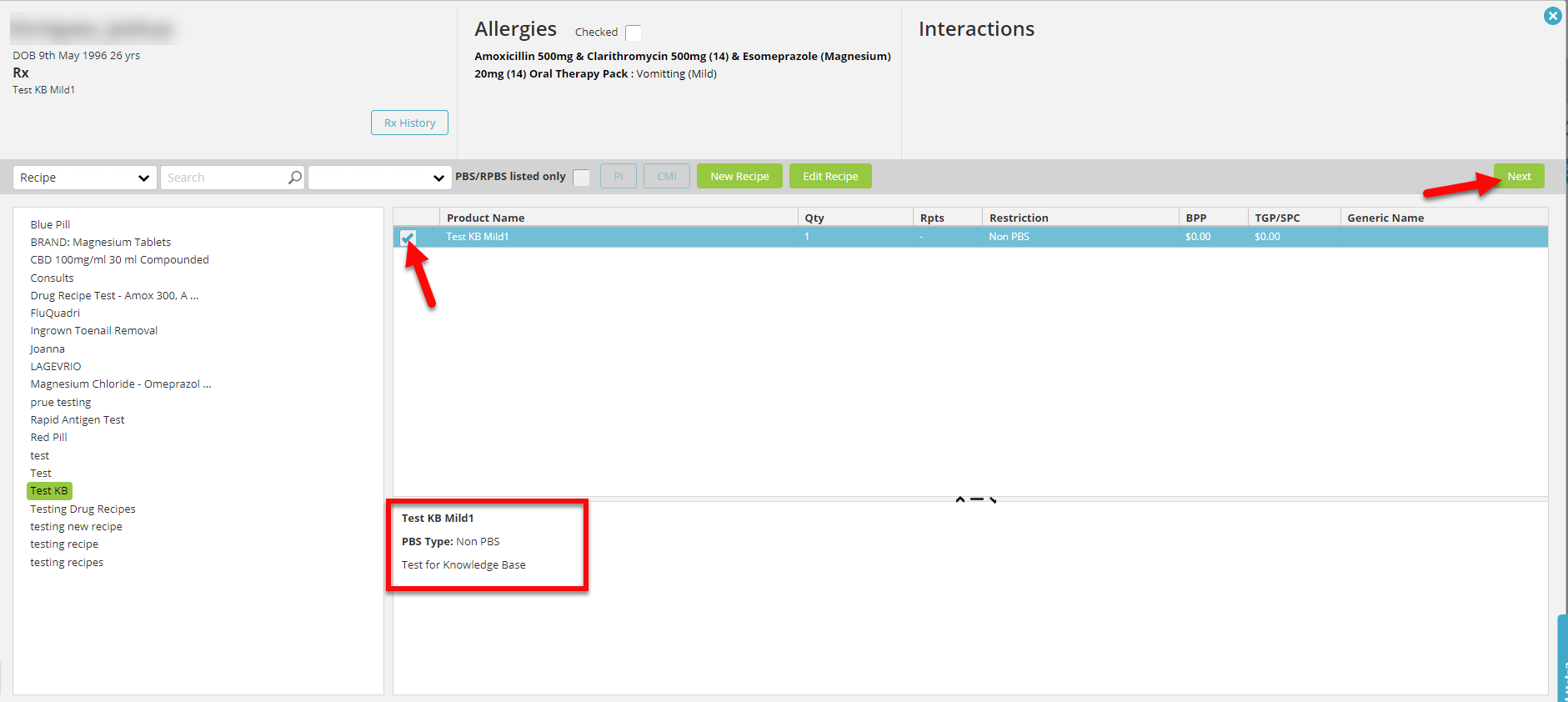 Select the appropriate dosage information and click Next.
*NOTE: For more information about the dosage options available when prescribing, please refer to our prescription guide here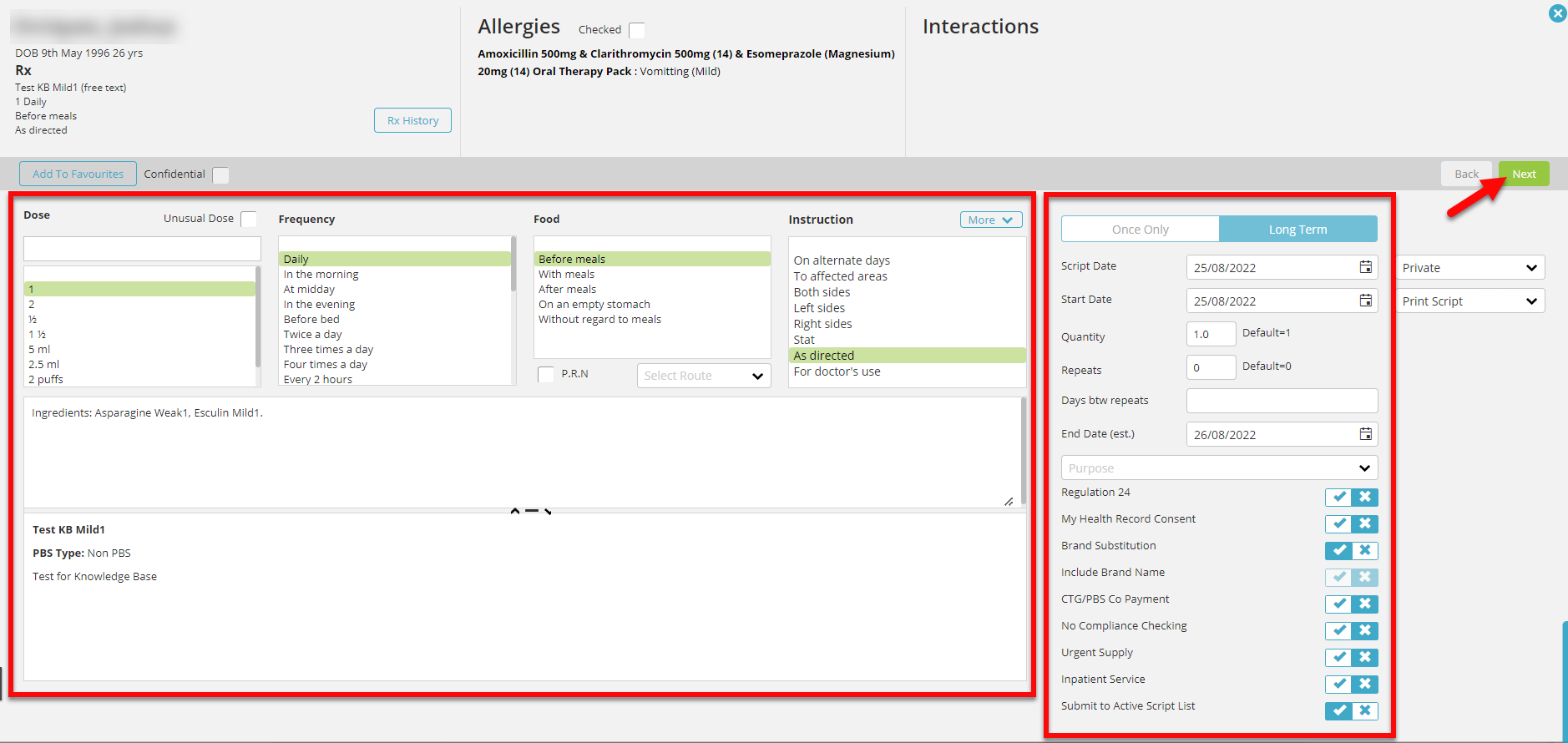 Fill in any other relevant information and click Prescribe to prescribe the recipe only or Prescribe and New to proceed to prescribe additional medication.