The password reset link must be clicked after you sign out of MediRecords otherwise it won't display correctly. Please sign out and try again. This is because the password reset software is conflicting with your open MediRecords software.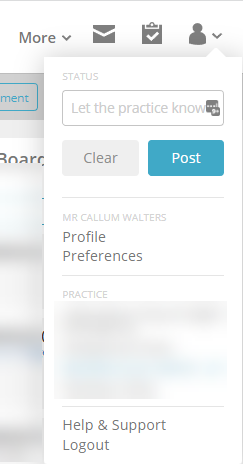 You can log out by going to the person icon in the top right and clicking 'Logout'

For Additional details if you have forgotten your Login Credential please Click here: What Do I Do If I Forget my Login Details?