There are instances when the Medications Tab won't be visible to other users. It is because the Subscription Module is set to "Integrated Allied".
This subscription doesn't include the Medications Tab. If you would like to see the Medications Tab and other sections, you will have to change the subscription to Integrated GP or Specialist by following the steps below:
Click on the person icon in the top right corner and choose Profile.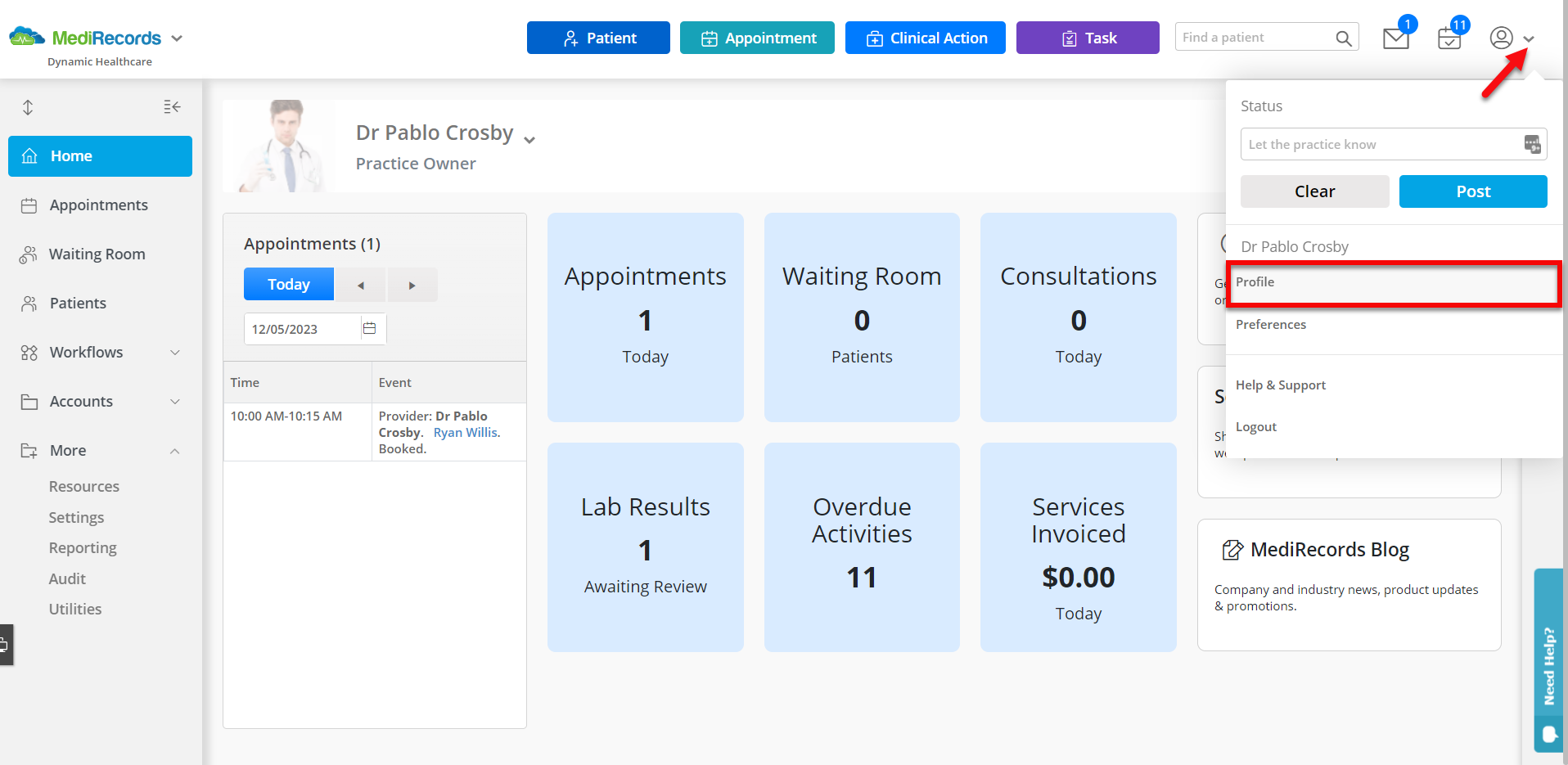 Select the Subscription Option
Choose Integrated GP or Integrated Specialist.
Tick "I agree" and click Save.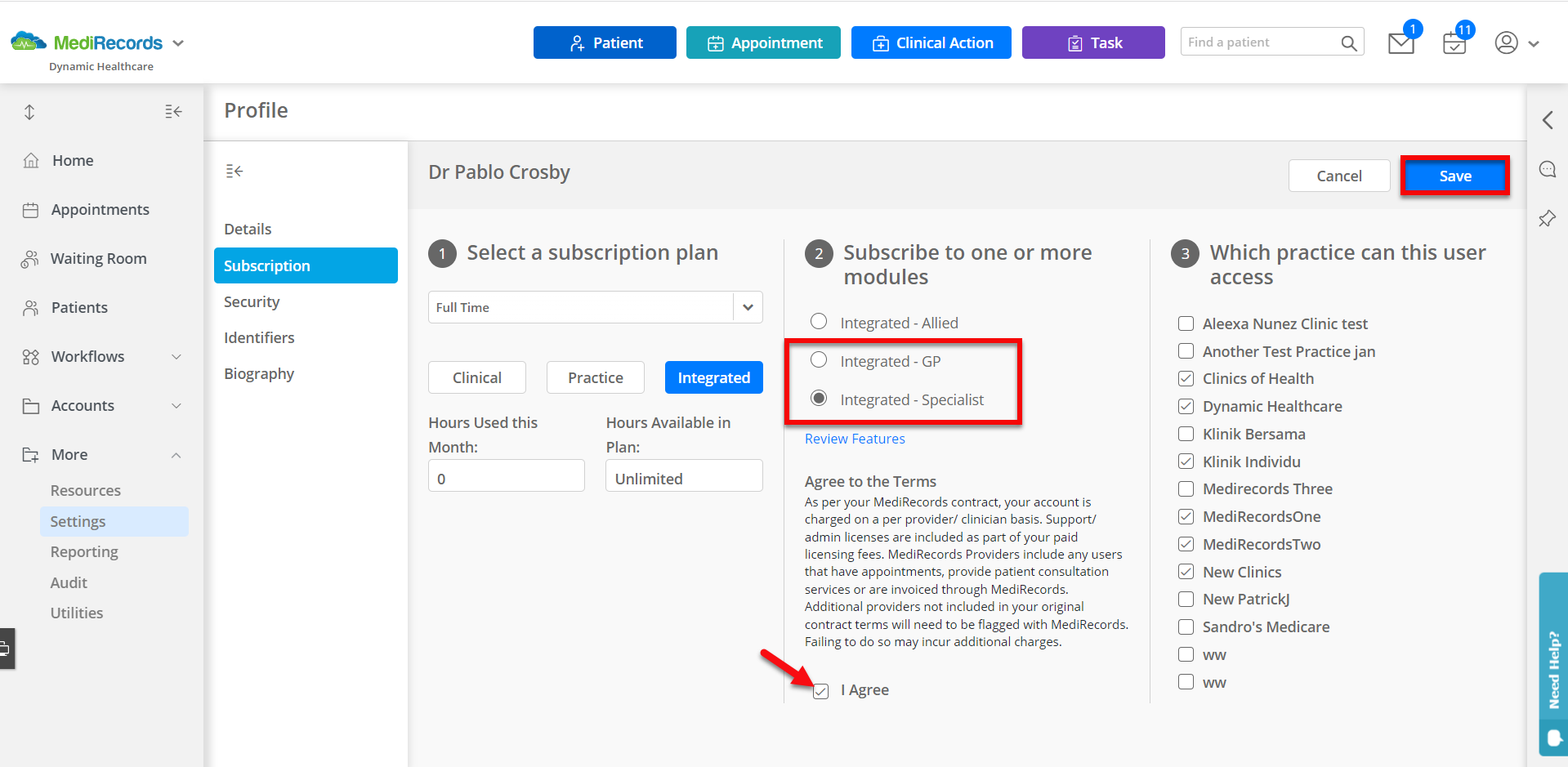 Now, you should be able to see the Medications Section and other tabs.