If you are eligible and wish to claim using Rural Bulk Billing Incentives, this article will direct you on how to set your practice to claim them automatically.
First, navigate to More
Then Settings
Clicking on Configuration Settings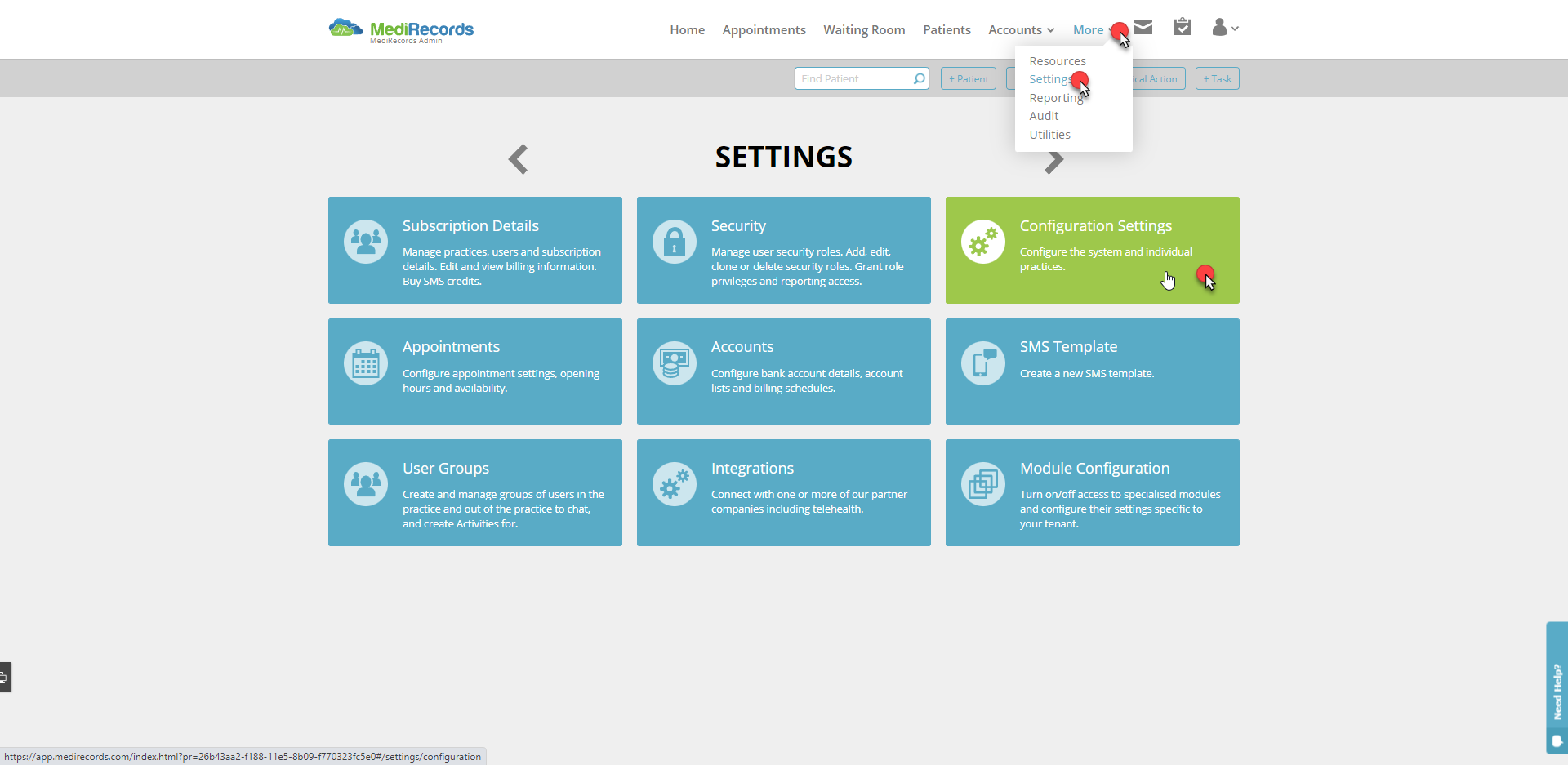 Once here, you must click on the Practice you wish to apply the Rural Bulk Billing Incentives to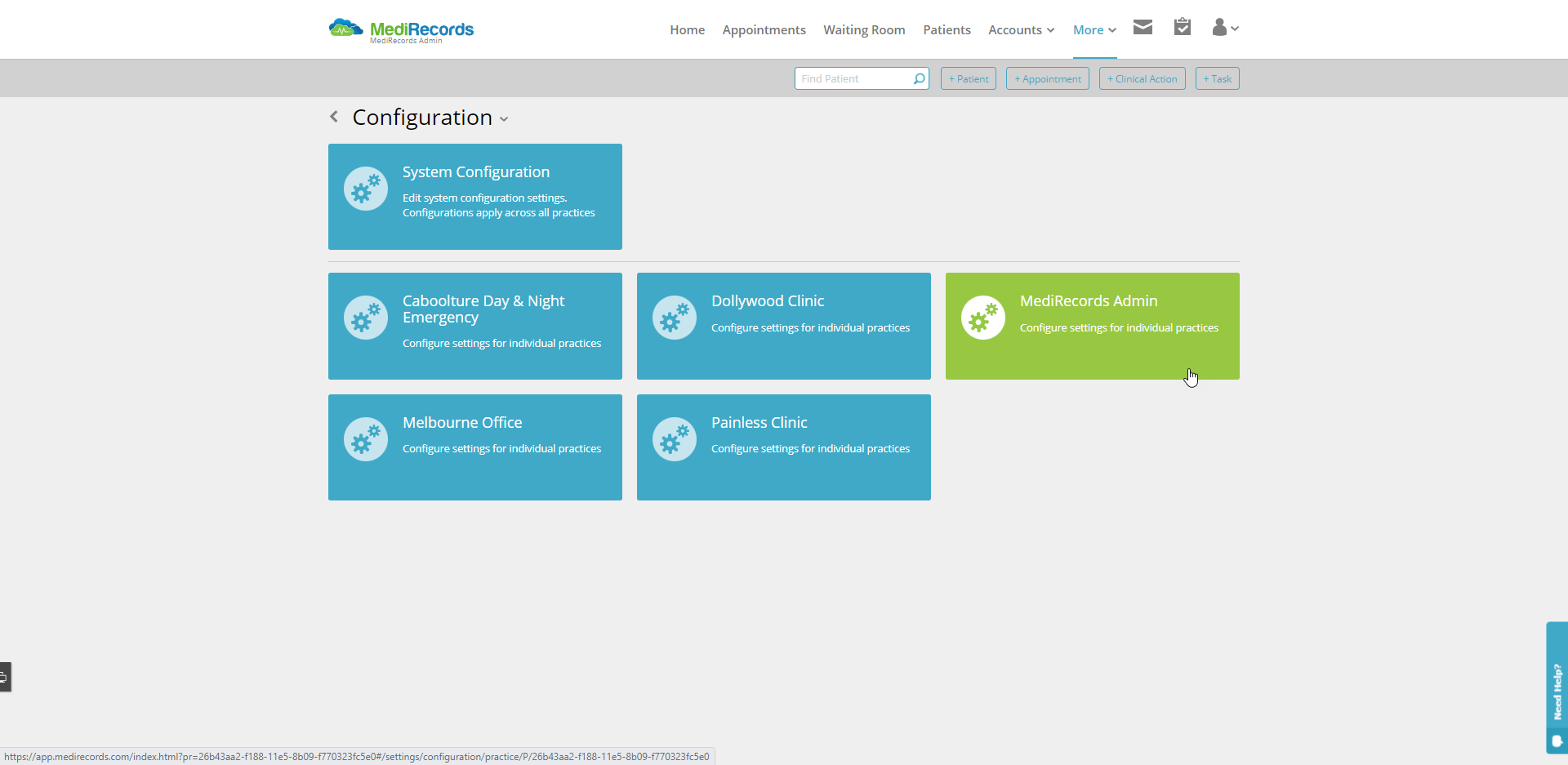 When you are in the correct Practice, click on Claiming-PRODA and navigate to the bottom of the list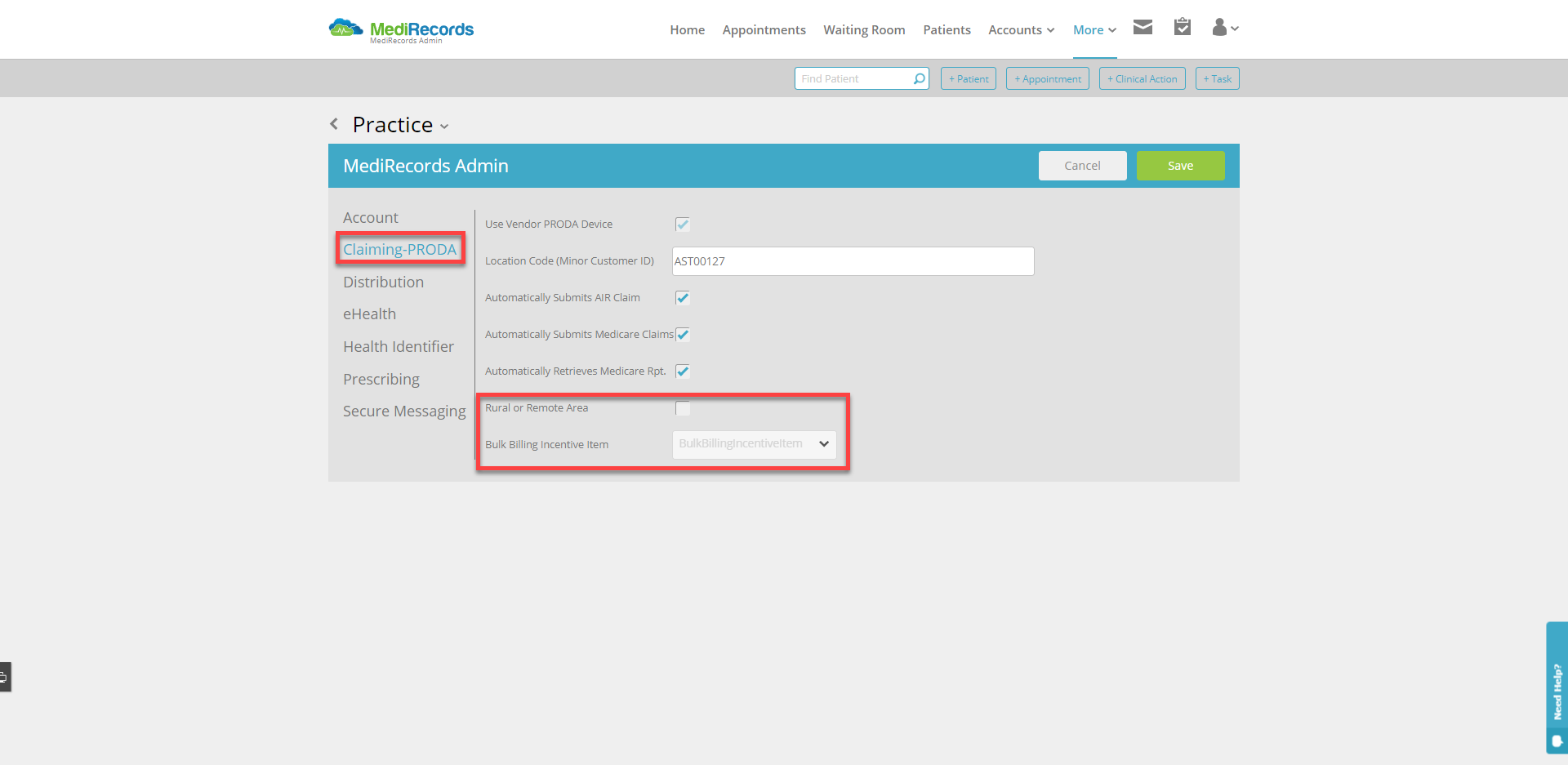 Once you tick the check box indicating you wish to claim as a Rural or Remote Area you then need to select which Bulk Billing Incentive Item you are wanting to claim. To know which Bulk Billing Incentive Item you need to claim click here.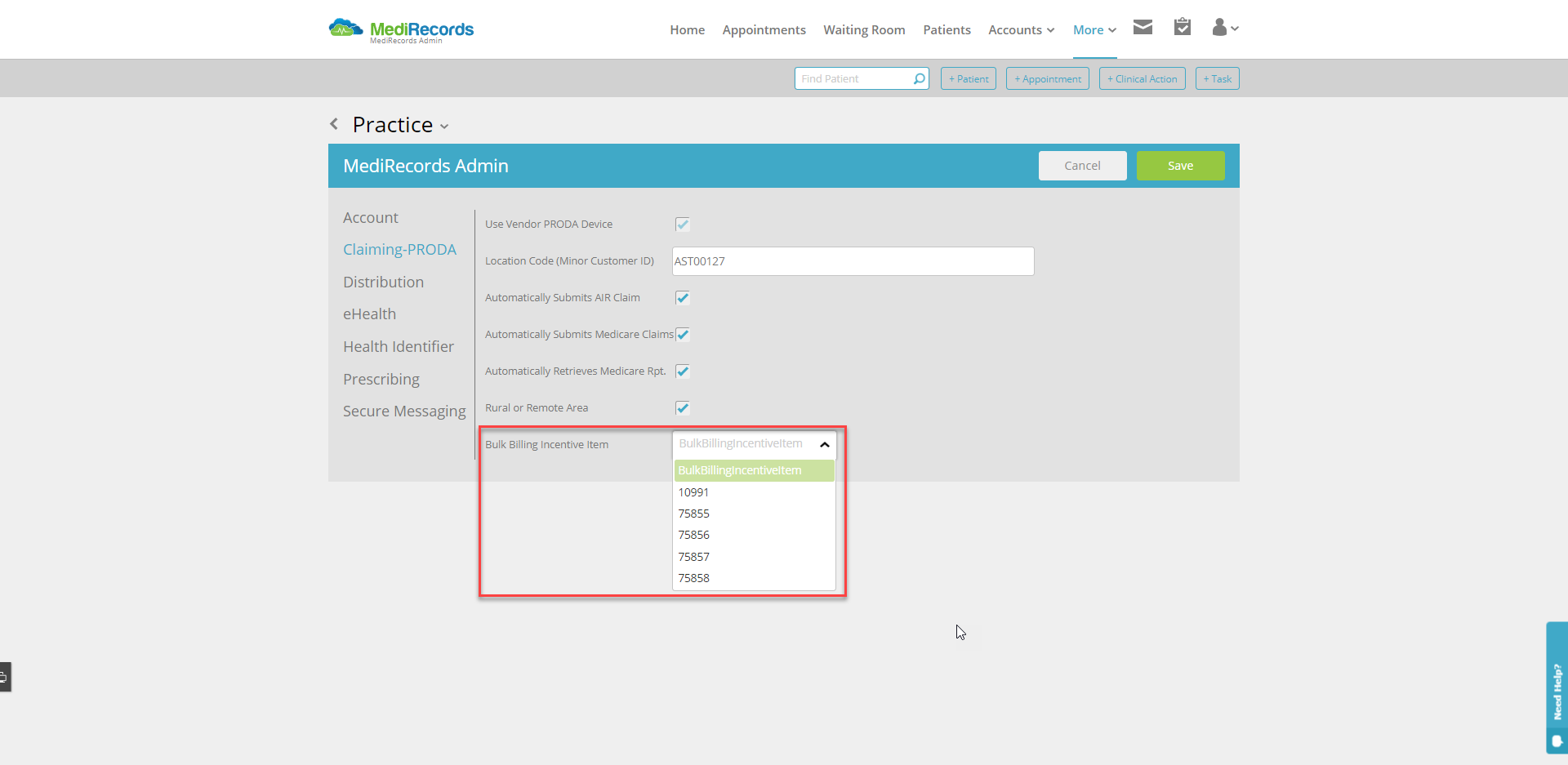 If you are encountering any issues or have questions about eligibility in relation to Bulk Billing Incentives (including Rural) please contact Medicare on 13 21 50