Medicare - Bill to Others

In this article, you will learn how to process a Workcover claim using Bill to Other (Workcover or Insurance Company)
Bill to Other (Workcoveror Insurance Company) means that the Workcoveror Insurance Company is responsible for the payment of the whole invoice.
To begin, make sure that contact (Workcover or Insurance Company) is added to your Service Provider.
You may refer to this article on How to add a New Service Provider
To process an invoice using Bill to Other, navigate to the Accounts section of the patient Record, click Invoices, and New Invoice.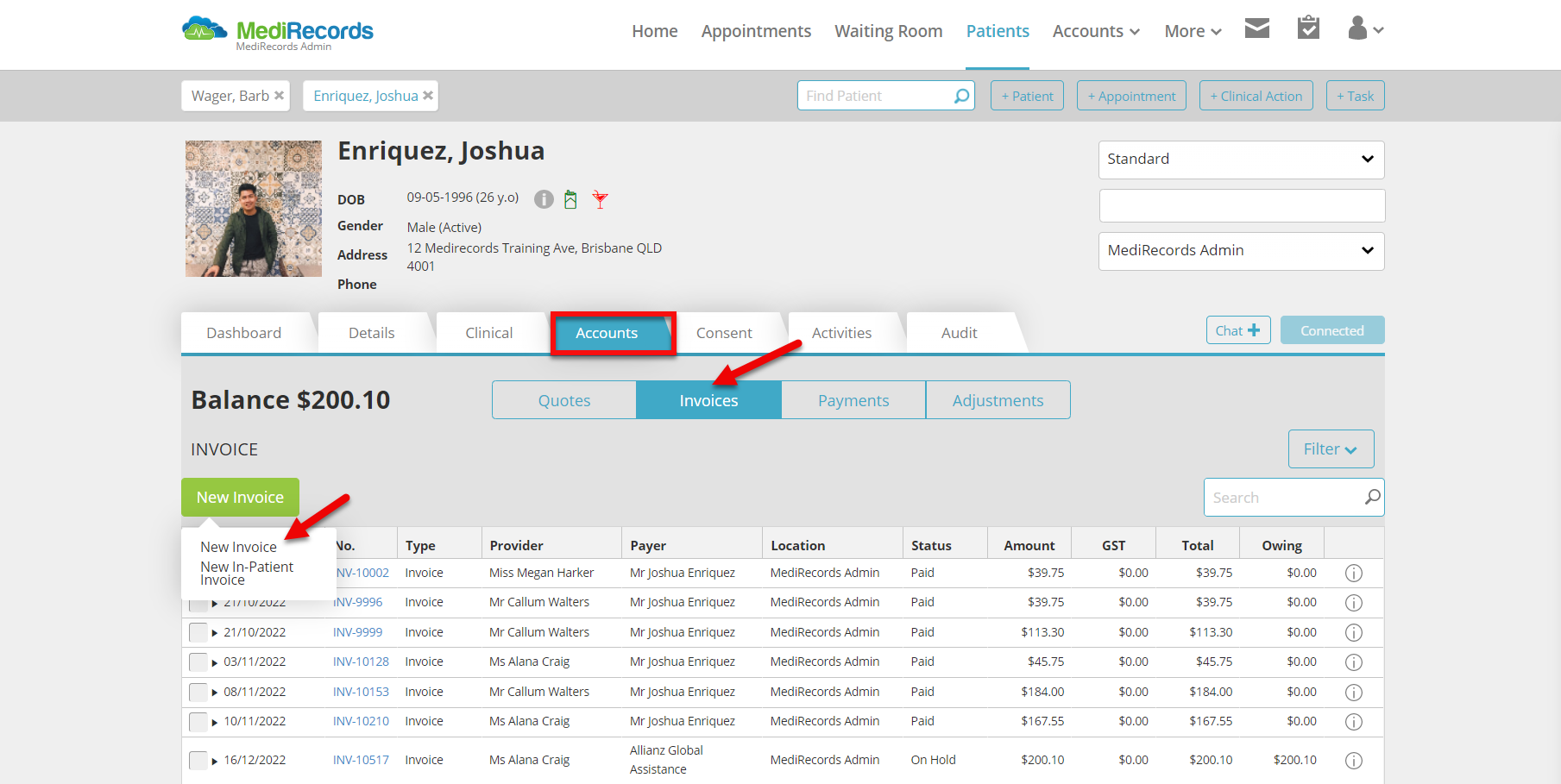 An invoice form will open and then proceed to fill out the necessary details.
Enter the provider's name
Choose "Other" on the Billing to field.
Select Schedule
Click on the dropdown and select "Contact".
Look for the name of the Insurance Company and select it
Enter the Item Number.
Print and Hold.
The Total is the total amount being billed to Workcover, and the GAP (if there is a GAP amount) is the actual amount they will be out-of-pocket after Workcover or Insurance Company has refunded the amount covered.
There are instances that the patient gets to pay for the first Workcover visit (while they get their WorkCover claim assessed), then once approved, they would bill WorkCover for the remaining visits. This is where you'd put the patient's WorkCover claim number on the invoice form.
For more information, you can visit WorkSafe.qld.gov.au