In some instances, there will be times you will be unable to assign a custom schedule that's recently created to a specific provider, or their name will not show on the practice list. This is because a Provider Number is missing or not entered on their Identifiers.
To add a Provider Number, follow these steps.
Click on the Person Icon located in the upper right corner of your MediRecords screen.
Click Profile
Go to Identifiers
You'll see the Practice Name List that you have access to and enter your Provider Number on the Provider Number field corresponding to the practice.
Click Save
Note: If you are not a provider/ doctor, obviously you won't have a provider number. If you wanted to assign the schedule to a receptionist/ admin (for example, you can enter 8 letter xs on the field and Save.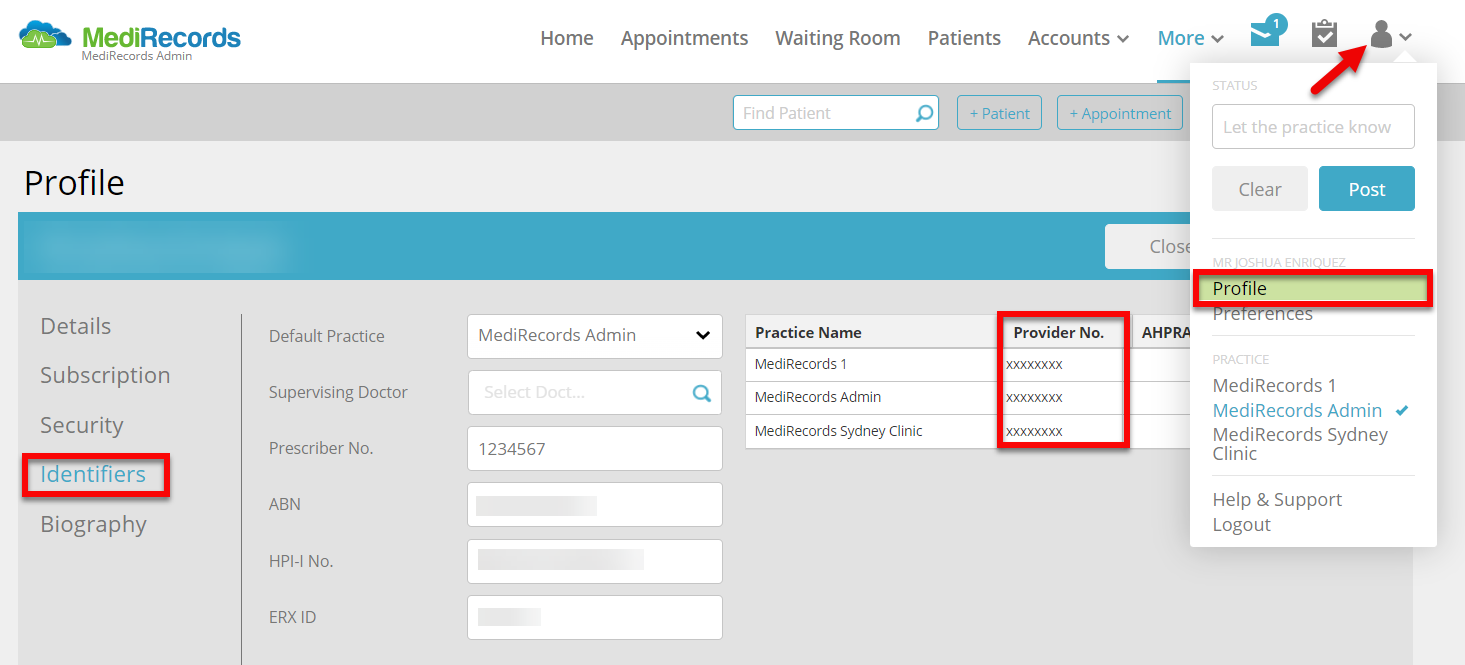 If you are wanting to add a Provider Number to another user, follow these steps:
Go to More
Click Settings
Click Subscription Details
Click Users
Tick the box next to the name of the provider you would like to add a Provider Number
Click Edit User
Go to Identifiers
Enter the Provider Number and click Save
Please contact MediRecords support on 1300 103 903 during business hours for urgent assistance.