The CTG PBS Co-payment program was established on July 2010 to improve access to affordable PBS medicines for Aboriginal and Torres Strait Islander people living with, or at risk of, chronic disease, and who in their doctor's opinion would experience setbacks in the prevention or ongoing management of chronic disease if they did not take the prescribed medicine and would be unlikely to adhere to their medicines regimen without assistance through the program.
To enable CTG for your patient record, you will need to list the patient's Aboriginal or Torres Strait Islander status on their record and then tick the CTG Co-Payment Relief checkbox and hit Save.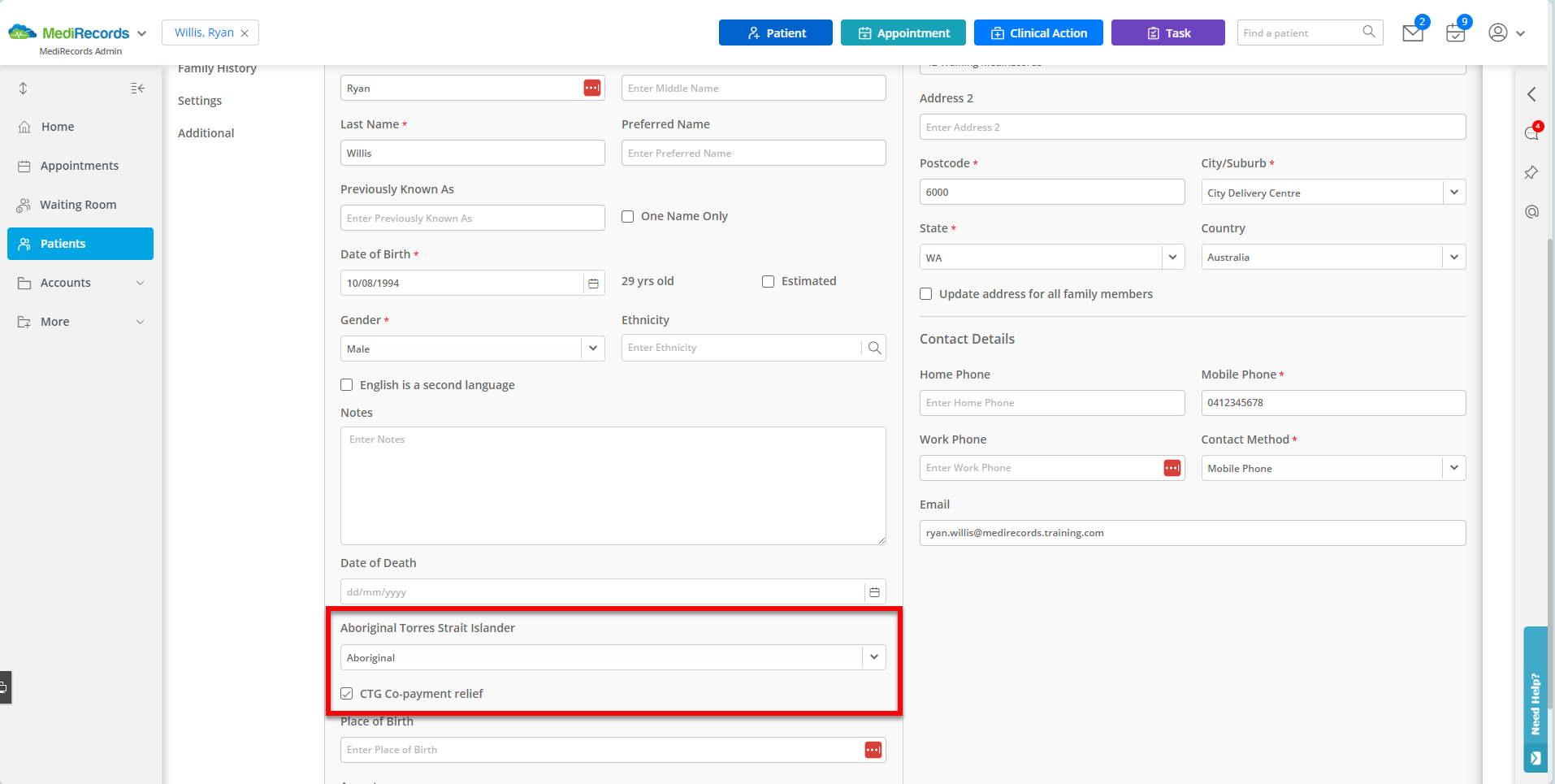 Now, when you create a New Rx, you will see the option to activate the CTG/PBS Co Payment indication on your script. Toggle this on to the blue tick.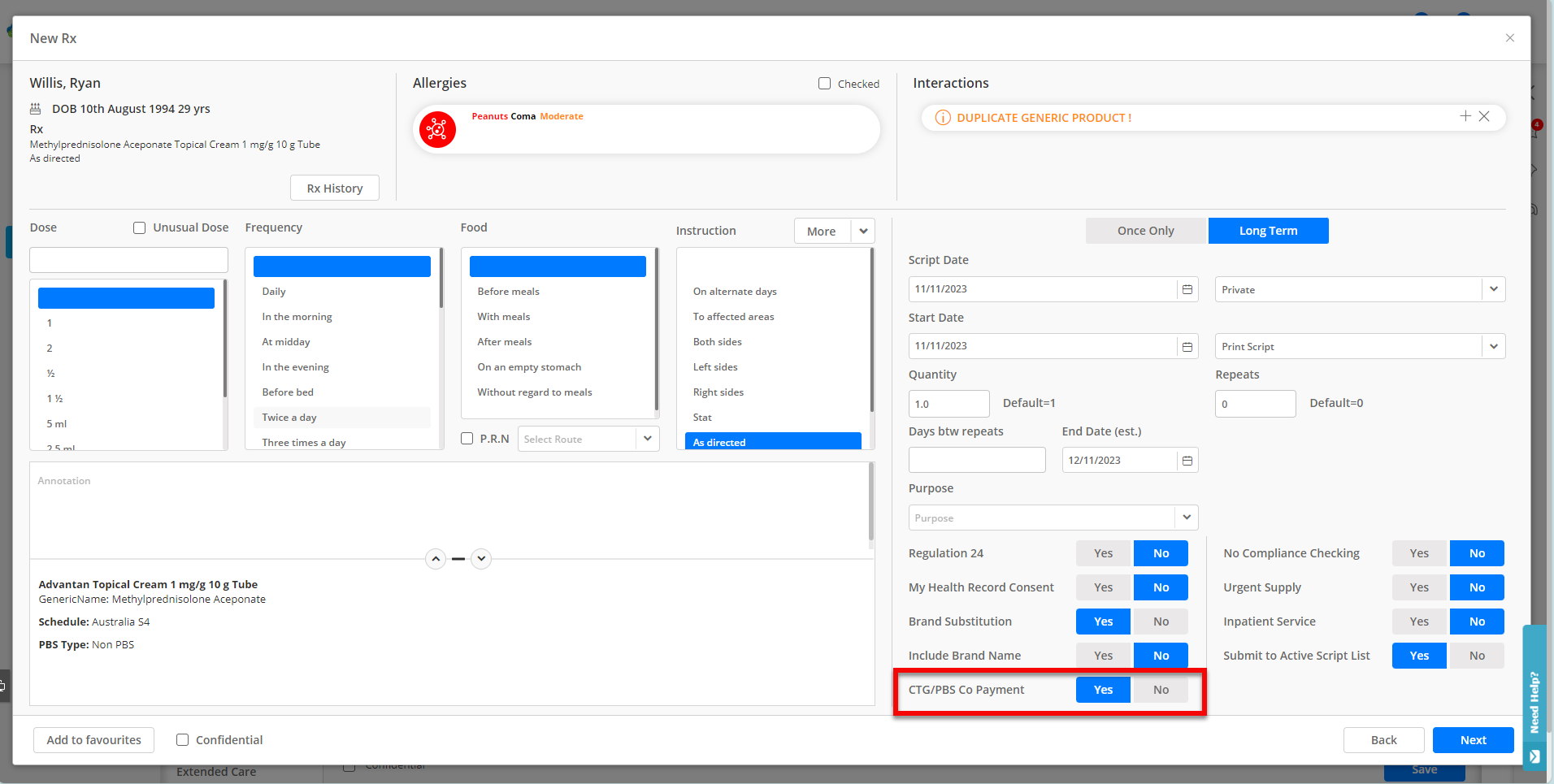 The CTG Number will appear at the top of a printed script or be included in the eRx transmission.