Before undertaking the steps in this article to initiate MFA, the primary contact for your practice will need to communicate with the Account Management Team at success@medirecords.com to enable the feature as an option. Once you have received confirmation from the Account Management Team, you can continue with the steps outlined here.
1. Select More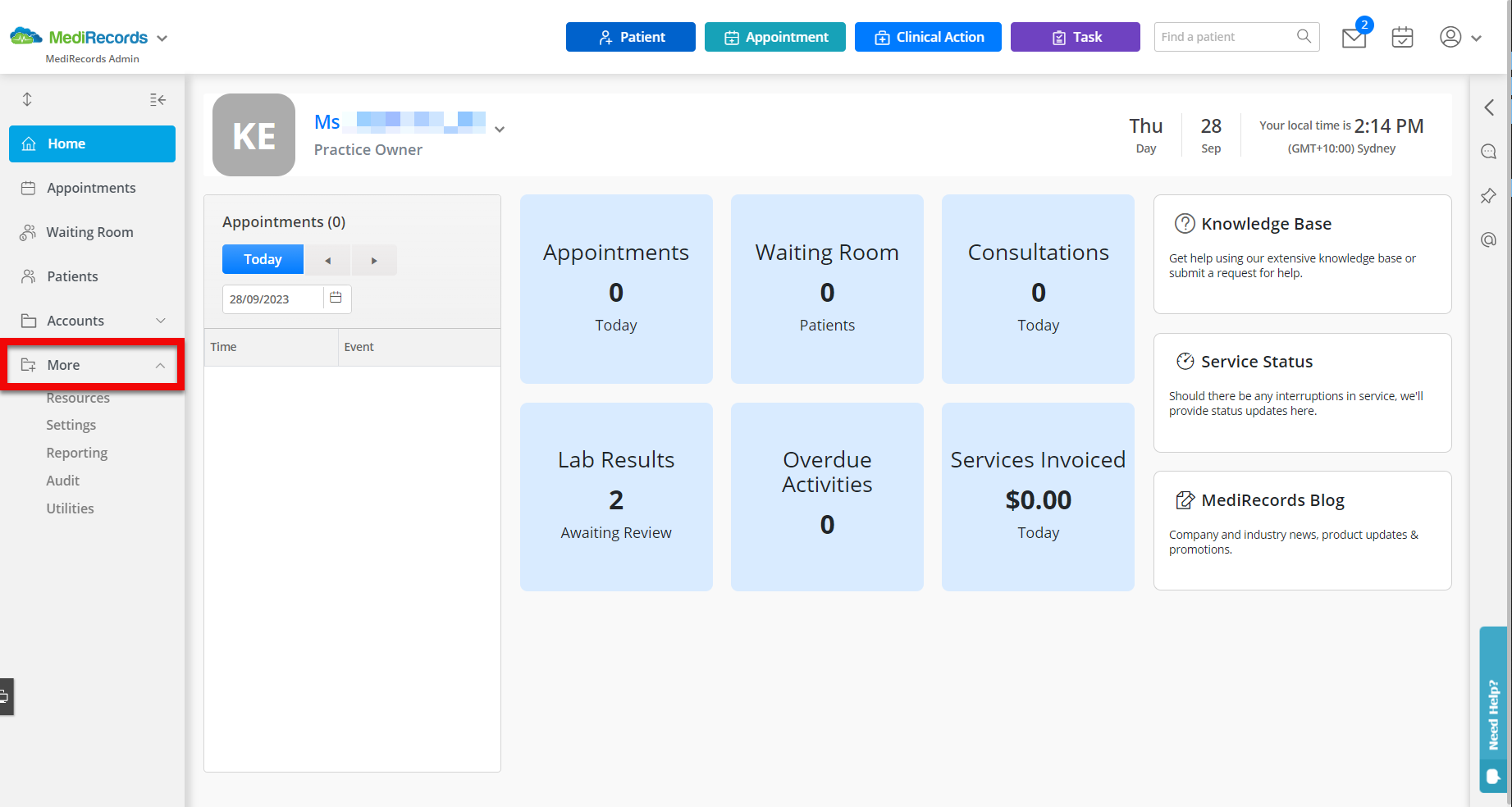 2. Settings
3. Configuration Settings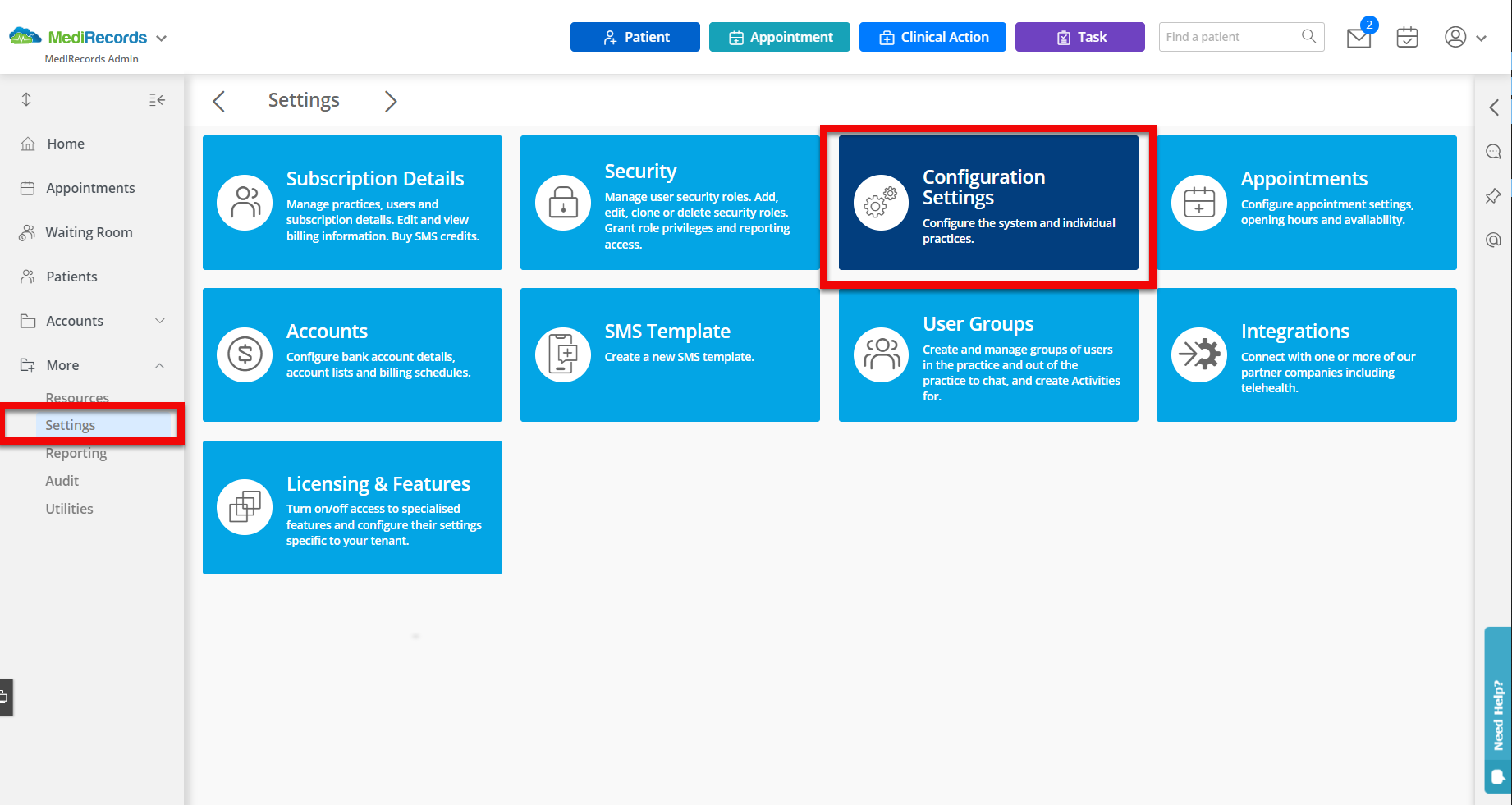 4. System Configuration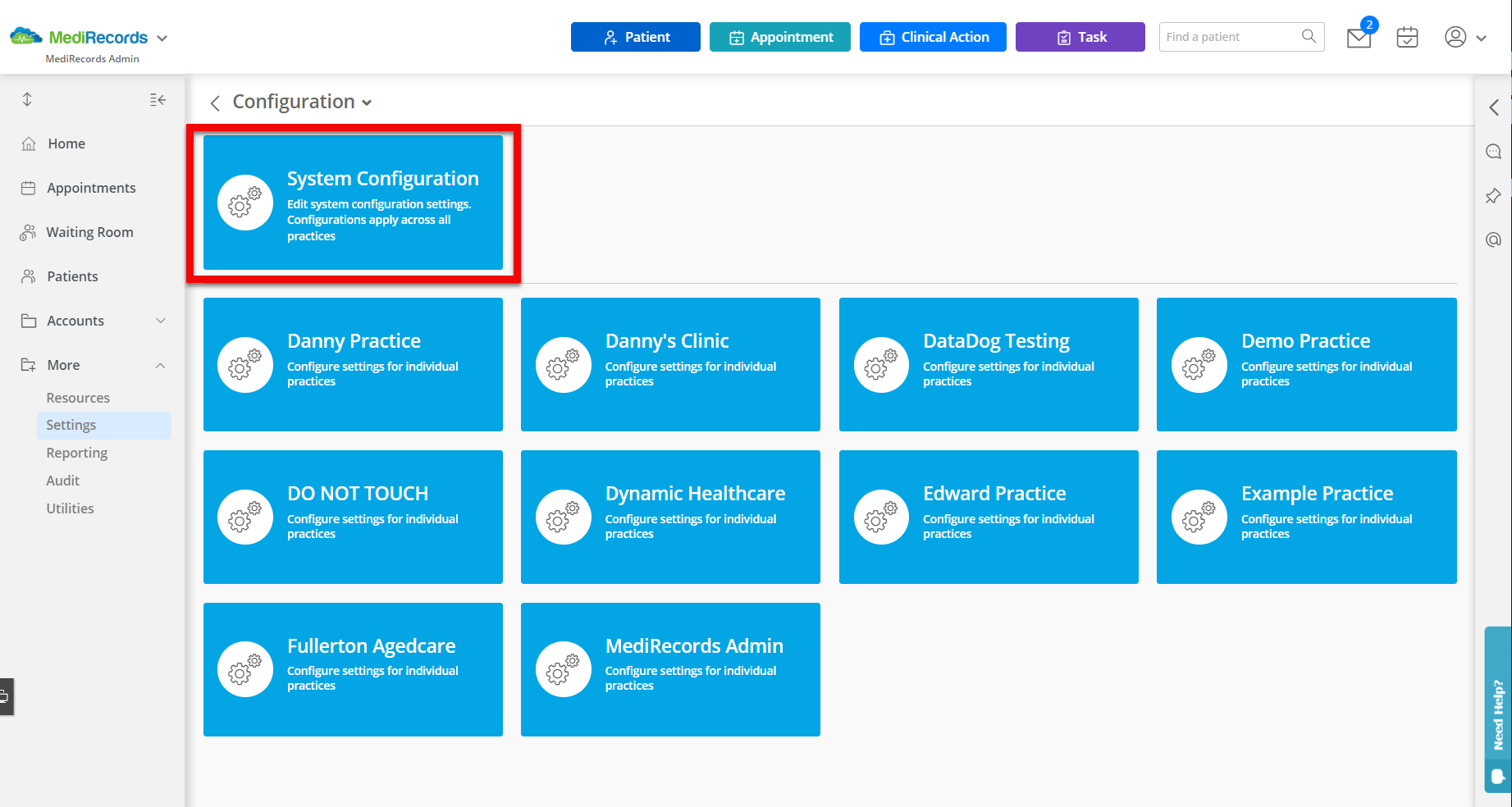 5. MFA
6. Tick-box for 'Multi-factor Authentication' to enable it
7. Save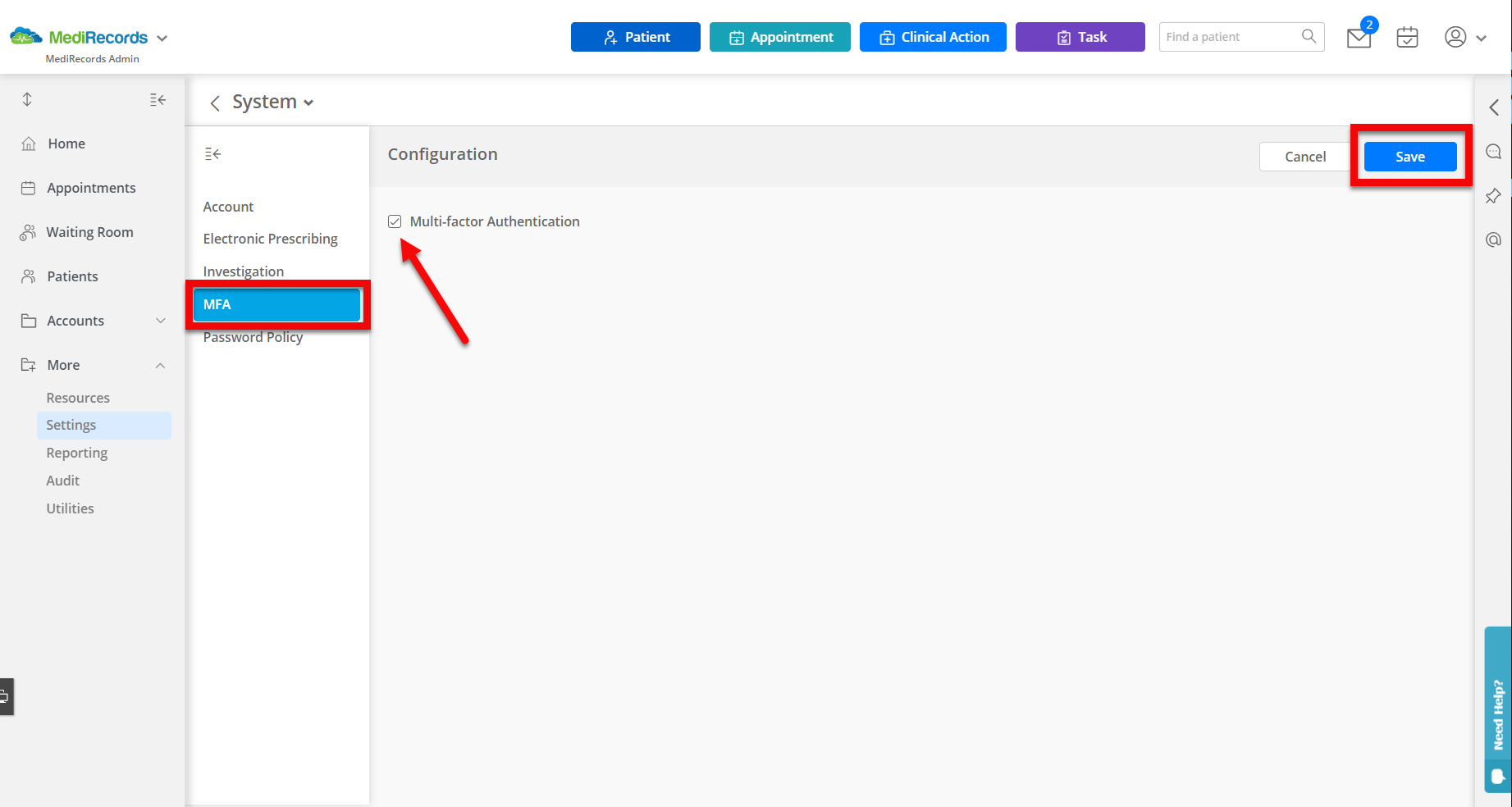 8. Ok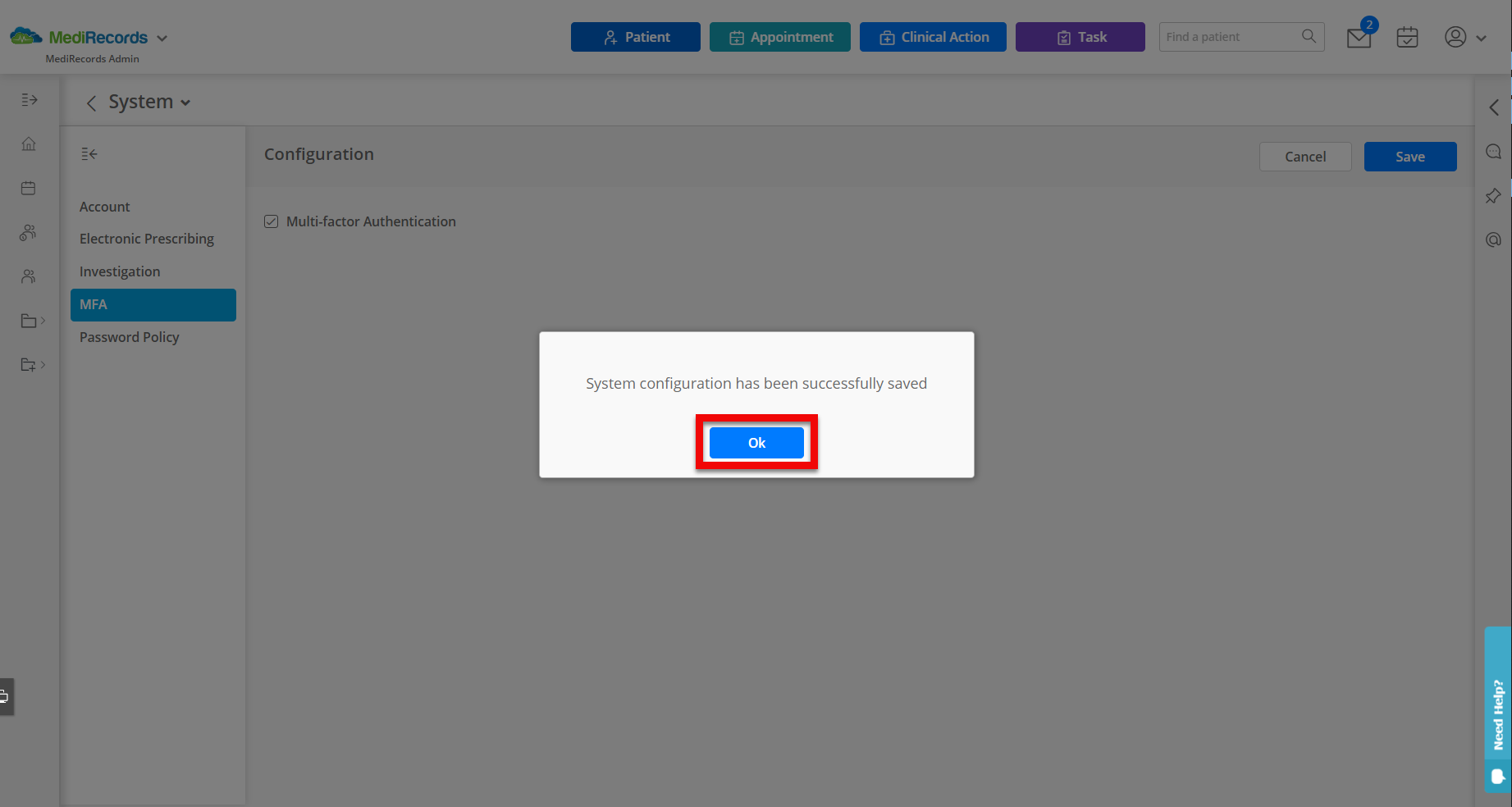 You have now configured all practices in your tenant to use MFA. After a user enters their password when logging in, they will be prompted to enter a 6-digit code that has been sent to their email address before they are granted access to MediRecords.
If you need further assistance please contact support on 1300 103 903 or email at support@medirecords.com