Get Medicare Participant
Within the service providers contact section, you may list private health insurers who participate in ECLIPSE billing. The Get Medicare Participant function will allow you to return the details such as fund brand ID and contact number.
This article will explain how to use this function.
1. Click More and select Resources.

2. Click Contacts, then Service Providers.

3. You will be brought to the Service Providers screen as shown.
4. To run the report, click on More and select Get Medicare Participant.

5. This will communicate with Medicare to refresh the list of health funds participating in ECLIPSE Medicare billing. To check the result, click on a Health Fund to view their profile.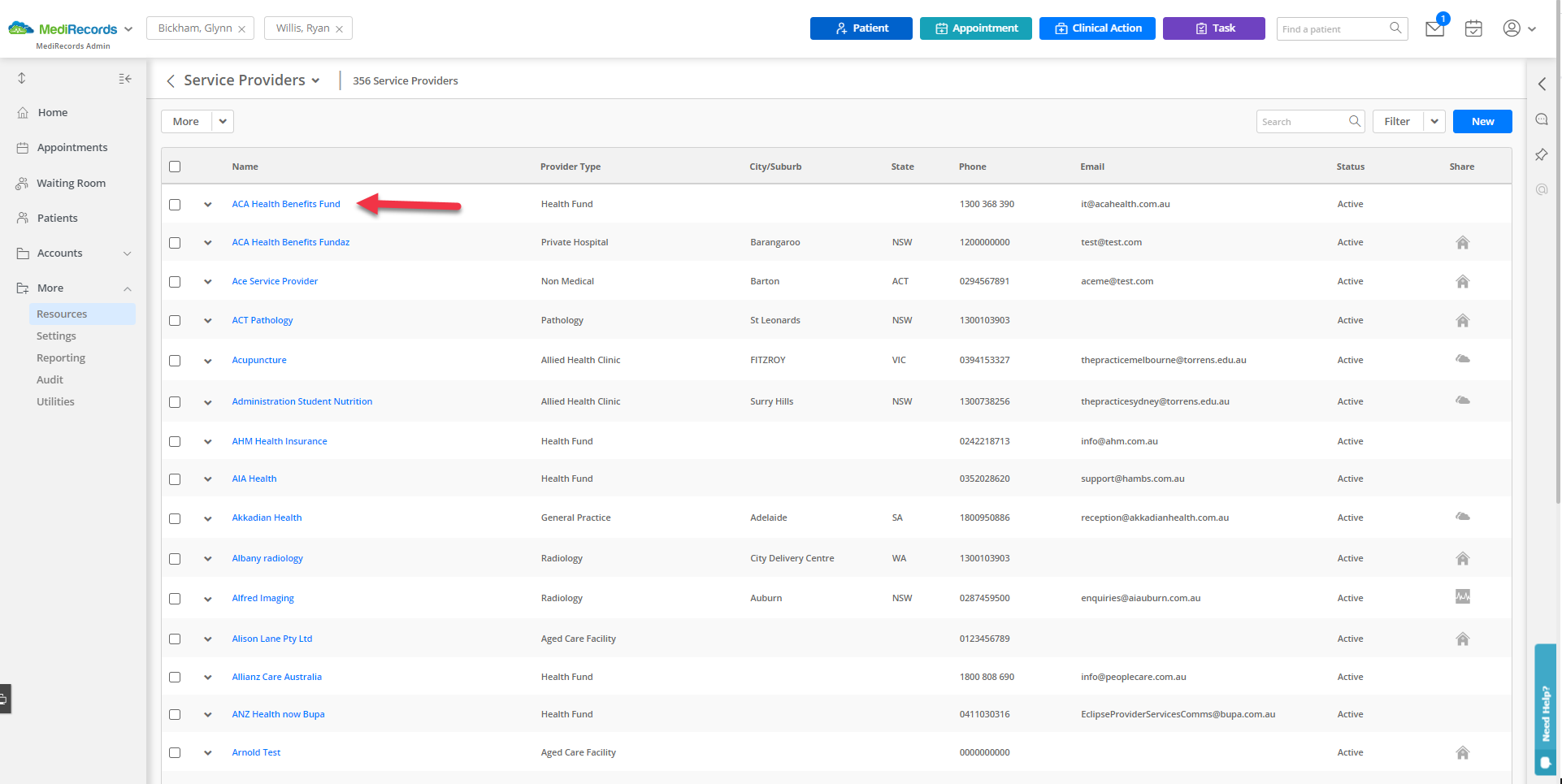 6. If successful, you will see updated details.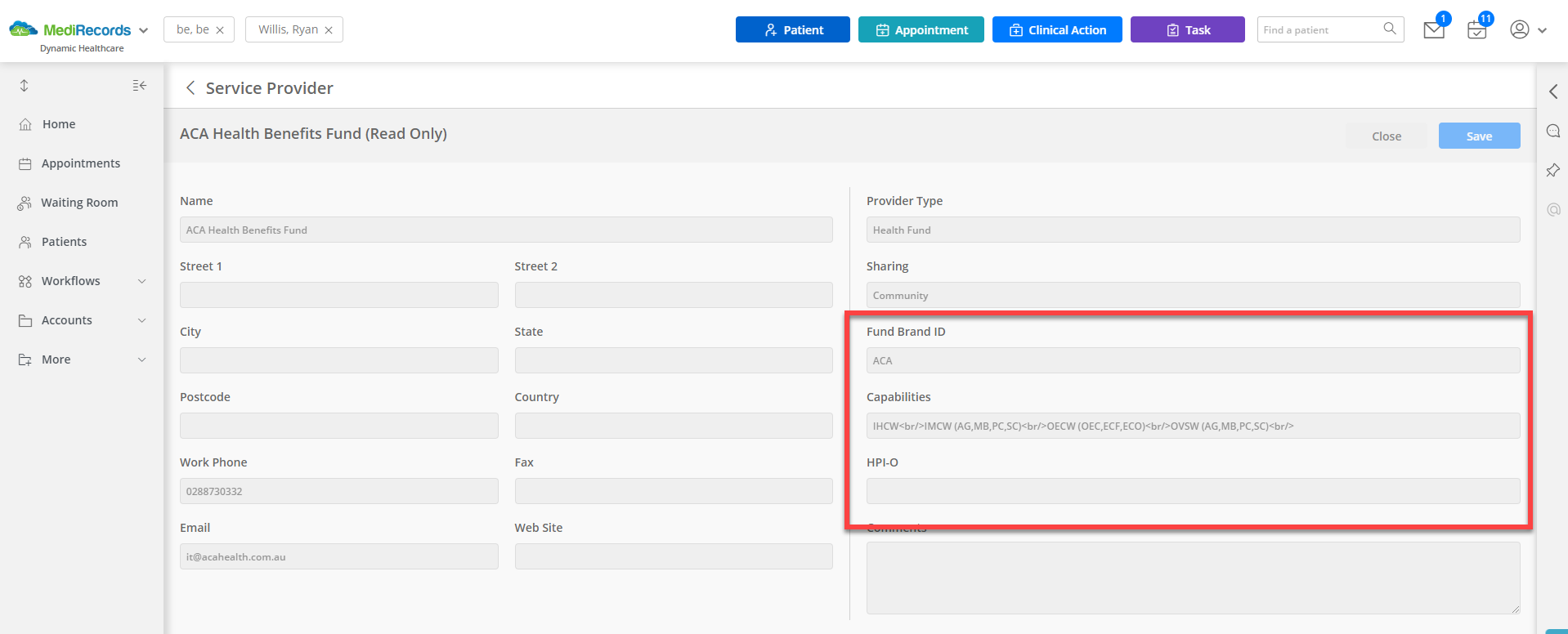 Need assistance, please contact MediRecords support on 1300 103 903 during business hours OR email support@medirecords.com