Refunds
In Medirecords, issuing a refund for a payment made is simple and easy.
From Patient Accounts, click Payments.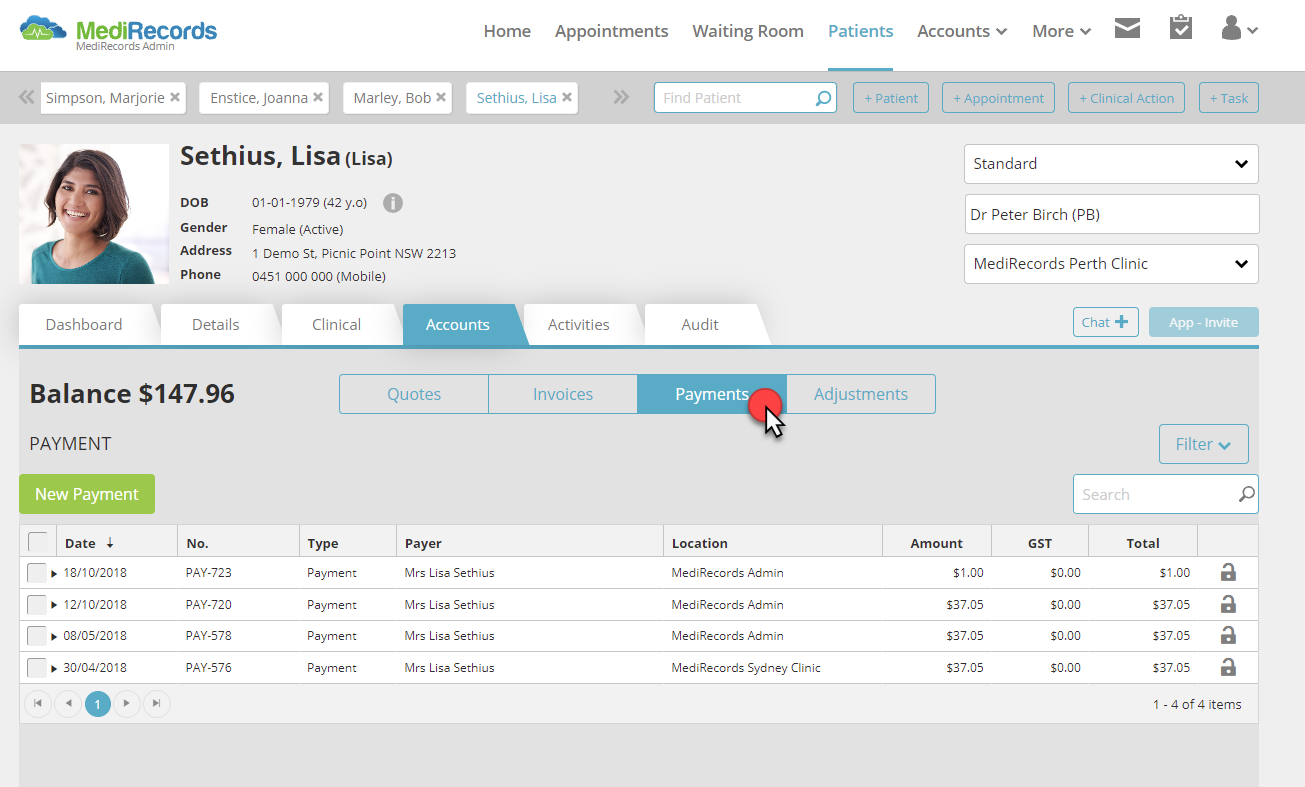 Click the Tick-Box next to the payment(s) you wish to refund, click More and Refund.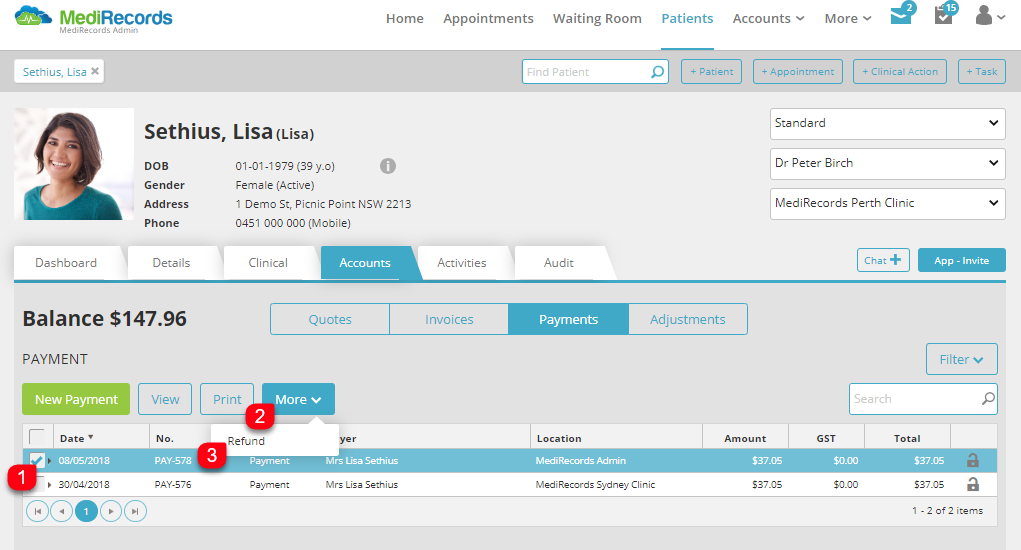 Confirm the Refund Date, Reason and Reference of the refund, click the Tick-Box next to the payment(s), confirm the amount from each payment you wish to refund and click Refund.

Click Yes to confirm.

The refund has now been made and is visible from the Payment Detail by clicking the Triangle next to the payment.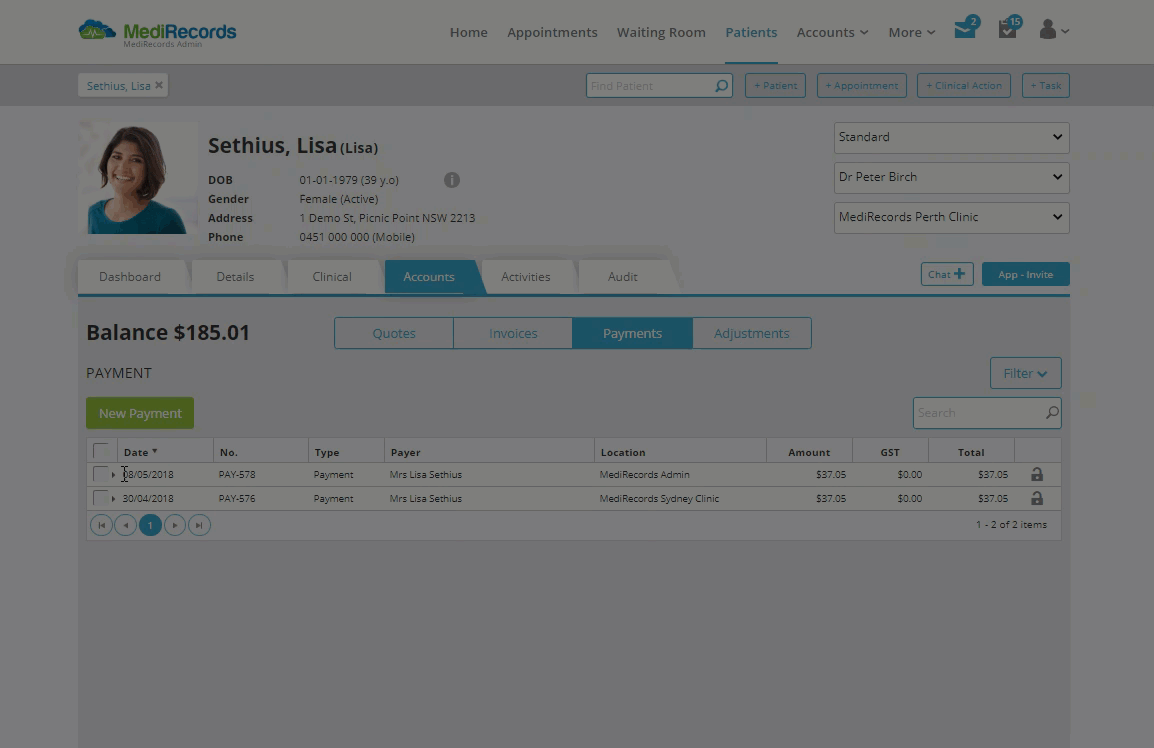 You've completed another MediRecords Tutorial. If this is not what you're looking for, head back to our knowledge base and search for another article.
For urgent assistance, please contact MediRecords support on 1300 103 903 during business hours.