Sending letters to Another MediRecords User
MediRecords (MR) makes sending documents to other MR users simple and easy.
Requirements:
You are able to send medical certificates, referrals, care plans and more by following the below steps.
1. Navigate to the Clinical tab of a patient record: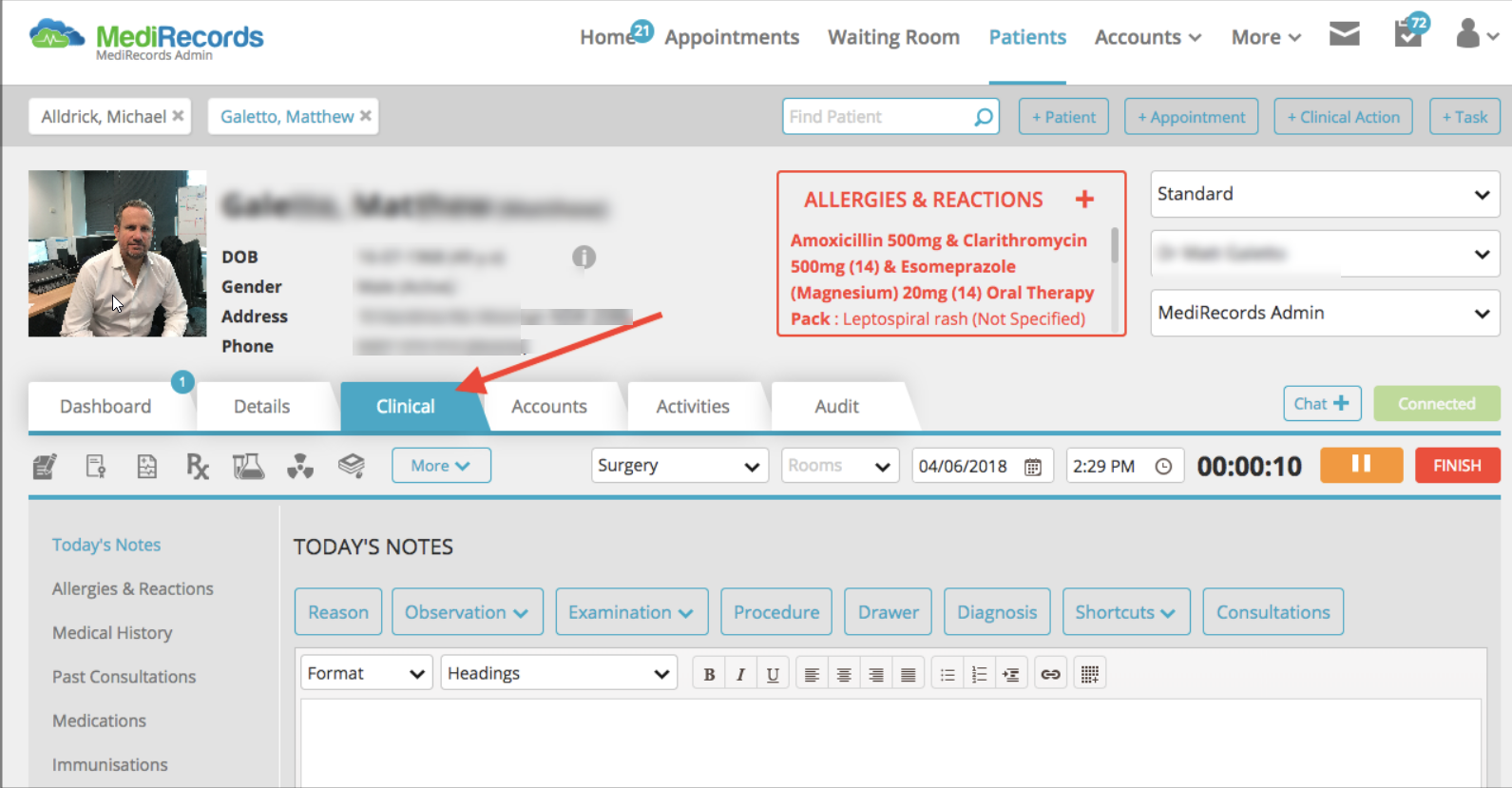 2. Create a new letter from one of the quick links provided: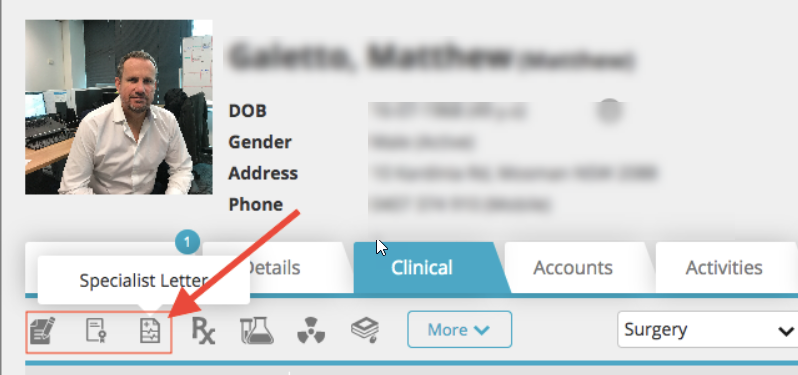 3. Add a recipient of the message in the To field.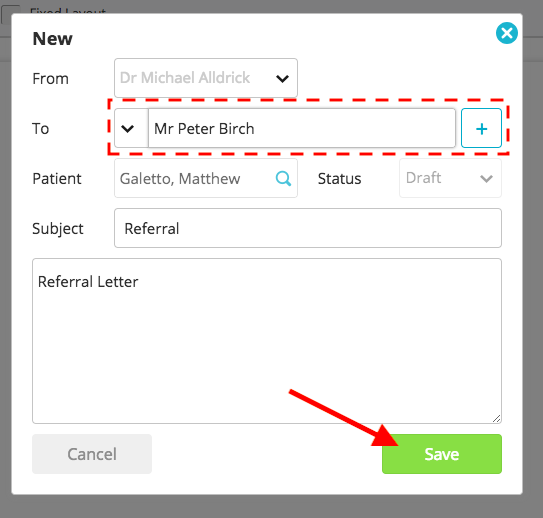 4. Once the letter has opened, select File followed by Send: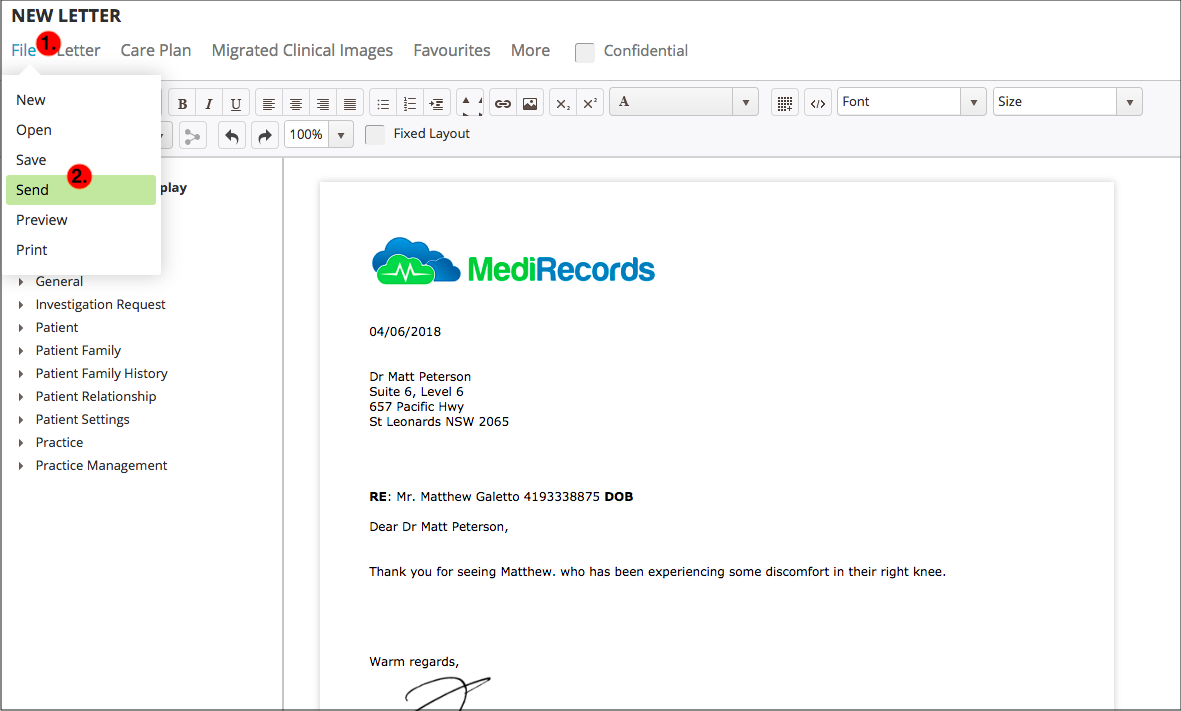 5. If successful, a pop-up will appear confirming the message has been sent: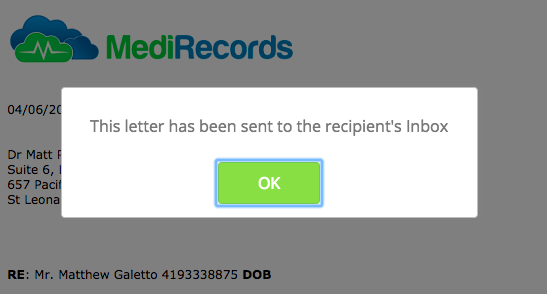 For more on letters and templates follow the links below -
Create-a-custom-invoice-template
Sending-Letters-Through-Healthlink-Medical-Objects-Argus
If you need further assistance please contact support on 1300 103 903 or email at support@medirecords.com