Sending letters to Another MediRecords User
MediRecords (MR) makes sending documents to other MR users simple and easy.
Requirements:
You are able to send medical certificates, referrals, care plans and more by following the below steps.
1. Navigate to the Clinical tab of a patient record: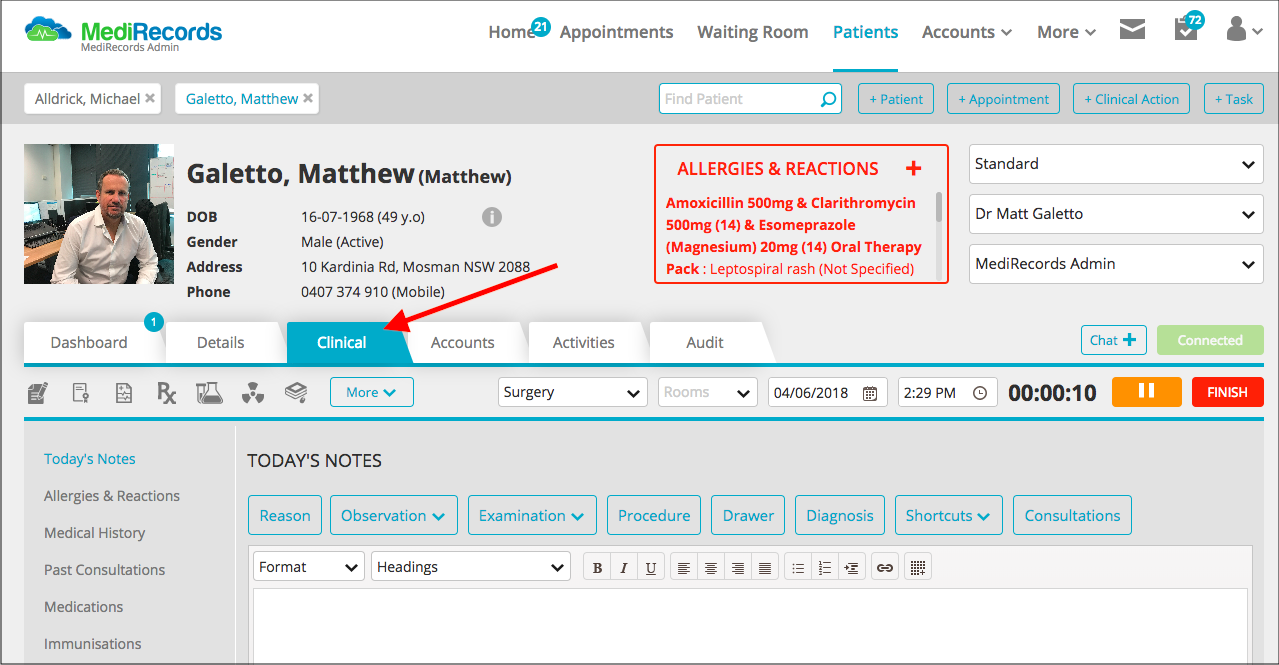 2. Create a new letter from one of the quick links provided: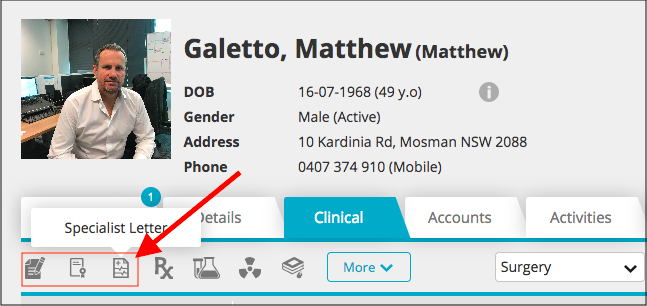 3. Add a recipient of the message in the To field.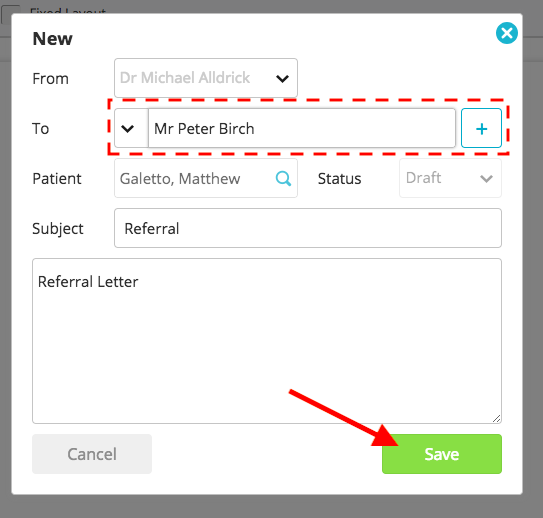 4. Once the letter has opened, select File followed by Send: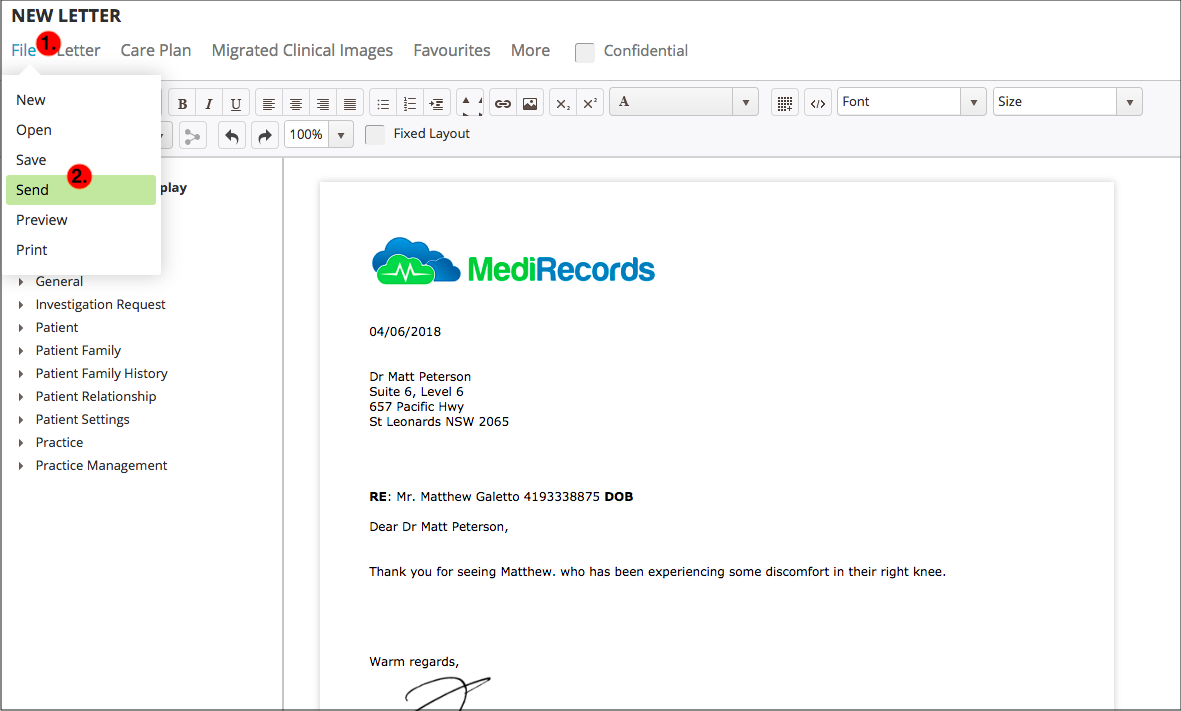 5. If successful, a pop-up will appear confirming the message has been sent: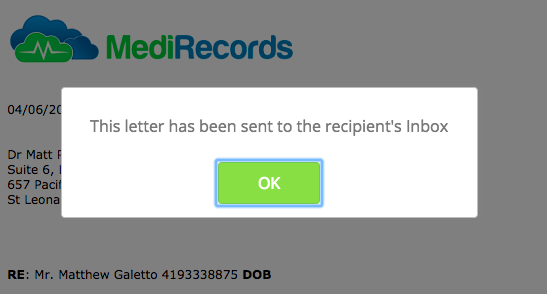 You've completed another MediRecords Tutorial. You should now be able to send letters to other Medirecords users. If this is not what you're looking for, head back to our knowledge base and search for another article.
For urgent assistance, please contact MediRecords support on 1300 103 903 during business hours.