Distributions
This article will cover what the distributions tab is used for, how to find and reconcile liabilities to providers in your practice, and how to generate a RCTI (Recipient Created Tax Invoice) for a provider.
Distribution accounts in MediRecords are accounts which track a provider's share of any services rendered within your practice. The Distributions Ledger is where the total liability for the practice per provider can be seen and invoiced for.
To access the Distributions ledger, click Accounts on the MediRecords menu ribbon, then click Distributions.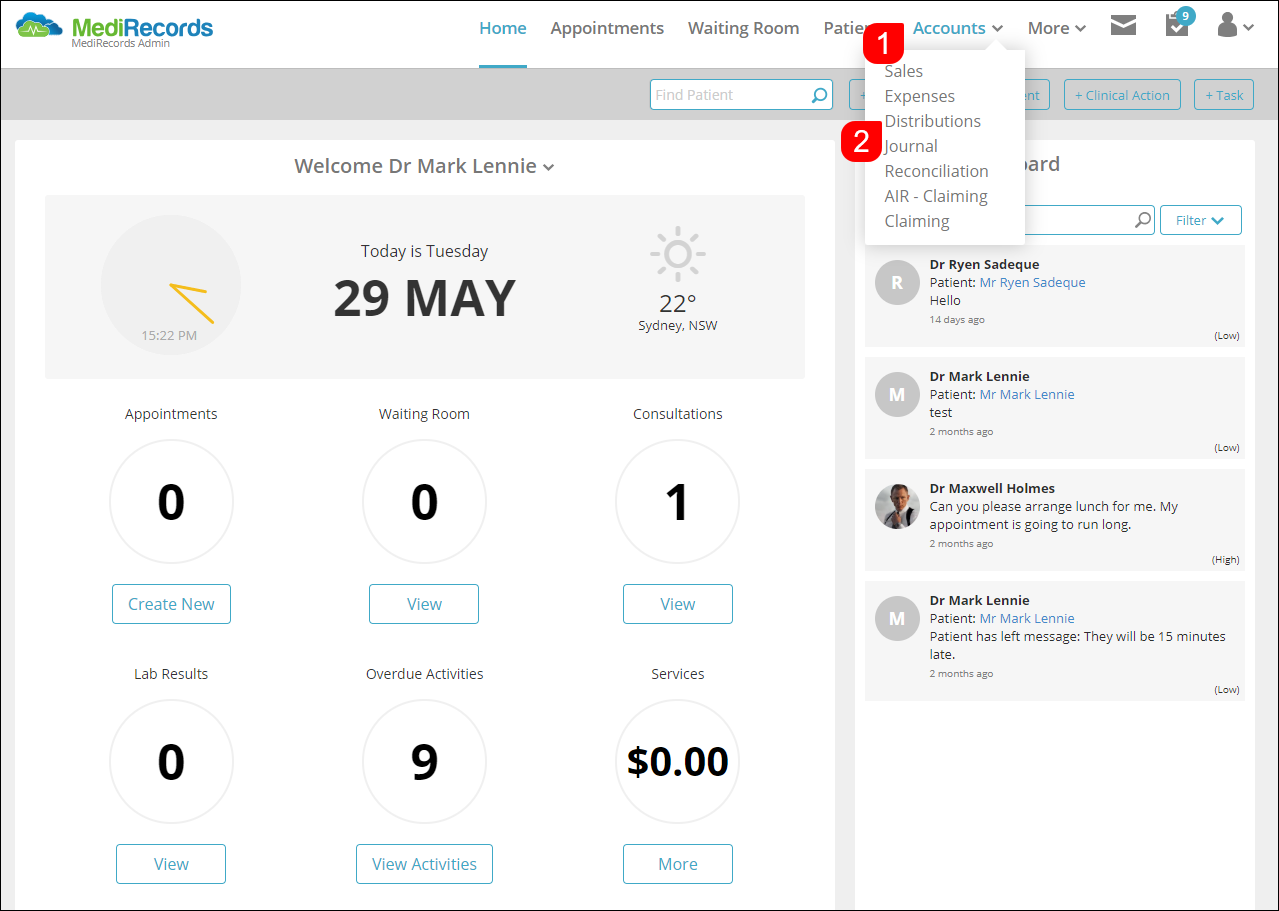 Click Provider to select a provider.

From this screen, the Total Liability owed to this provider, the Employment Model this provider has arranged with your practice, and the Invoices for services performed by the provider can be seen.

To generate a Recepient Created Tax Invoice (RCTI), click the Tick-Box next to the invoice(s) you wish to be invoiced for, and click RCTI Invoice.

Click Yes to confirm.

This will proceed to a print preview of the invoice and generate a journal entry, which will reverse the distribution account entry and add an entry in the associated expense account.
For more information about Expenses, please refer to our article here.

You've completed another MediRecords Tutorial. You should now be familiar with how to use the Distributions feature in MediRecords. If this is not what you're looking for, head back to our knowledge base and search for another article.
For urgent assistance, please contact MediRecords support on 1300 103 903 during business hours.