Journal
MediRecords allows you to keep track of all financial flows processed in the system. This can all be displayed in the Journal function of MediRecords.

Navigate to Accounts and click on Journal.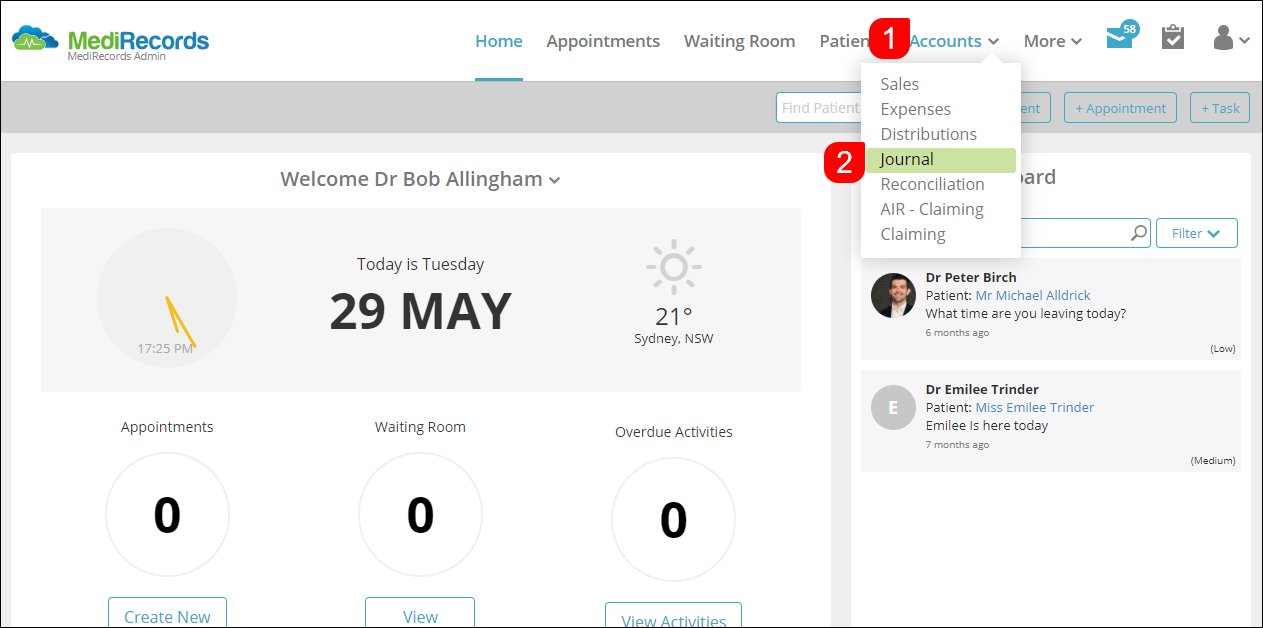 You will be taken to the Journal screen. Note that the default setting is no filter, so all types of payments will be displayed at first.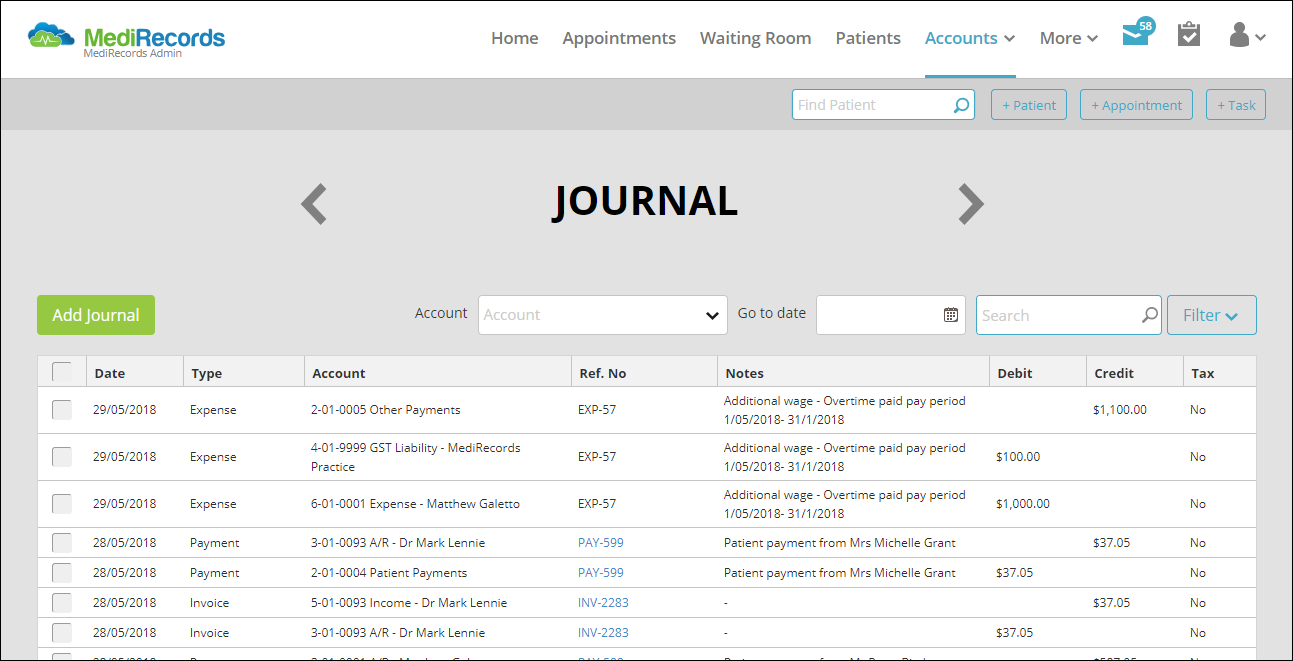 To add a journal entry, click on Add Journal.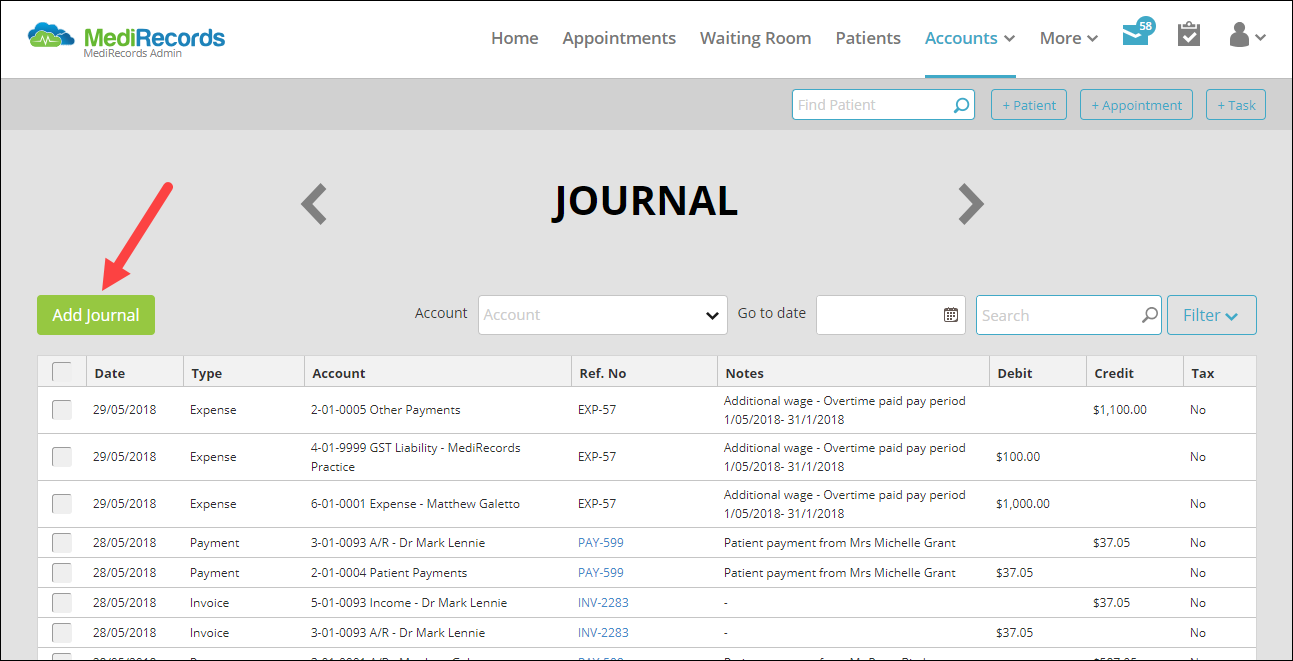 You will be shown a window with various options to customise the journal entry. For an example, we will fill out the entry as shown.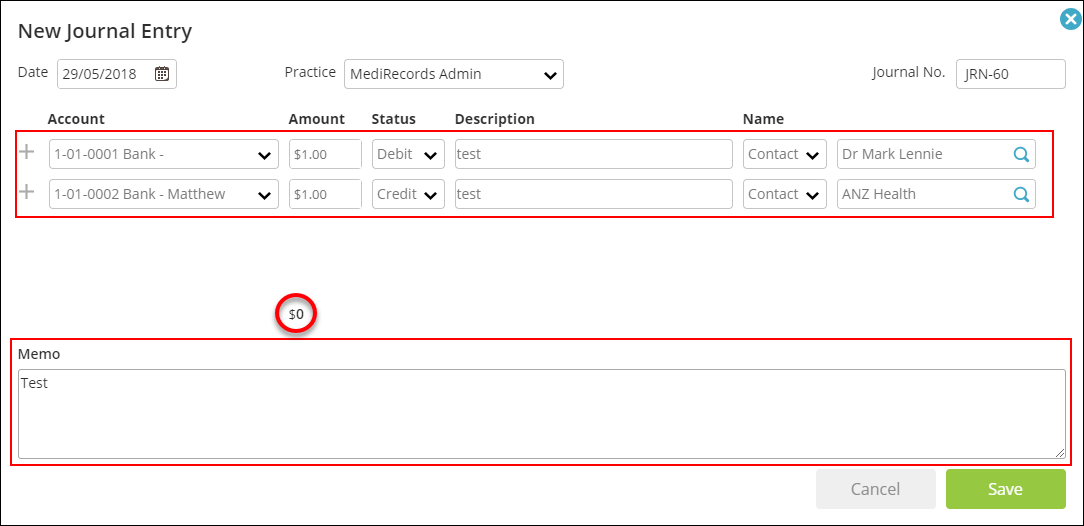 Once finished, click on Save. If you wish to not go ahead, click Cancel. If you save it, it will show up on the Journal as shown.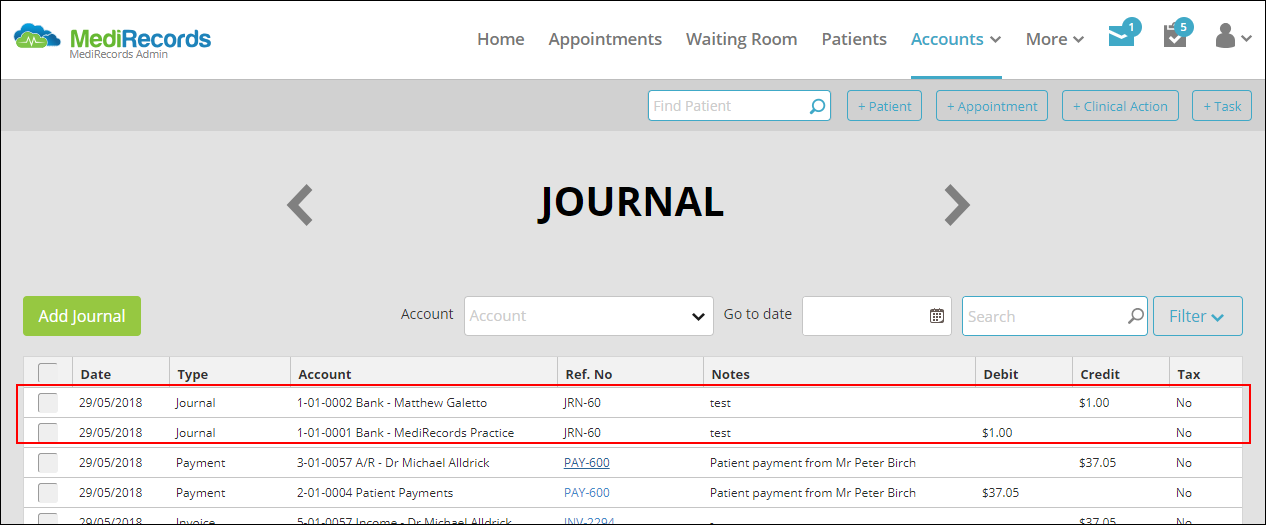 You are able the customise the journal entries that you can see, either by Account, Date, Search, or Filter.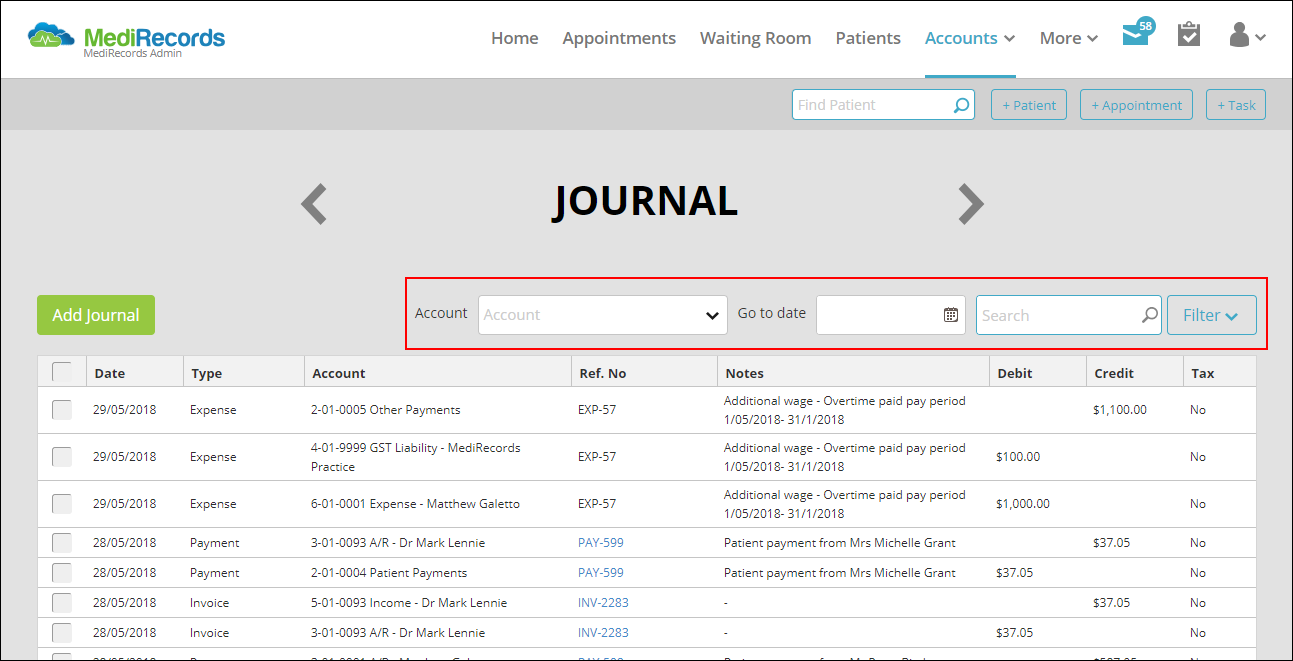 Account: This gives a drop down menu of all accounts registered in MediRecords. Clicking one will bring up the journal entries for that account.

Date: Will only show journal entries for that particular date.

Search: The free text entered will show journal entries that match the Account, Ref No., Notes, and/or Debit/Credit amount.

Filter: Customises the journal entries shown by type.

For this tutorial, we will demonstrate the Filter function. Click on the button and select Payment.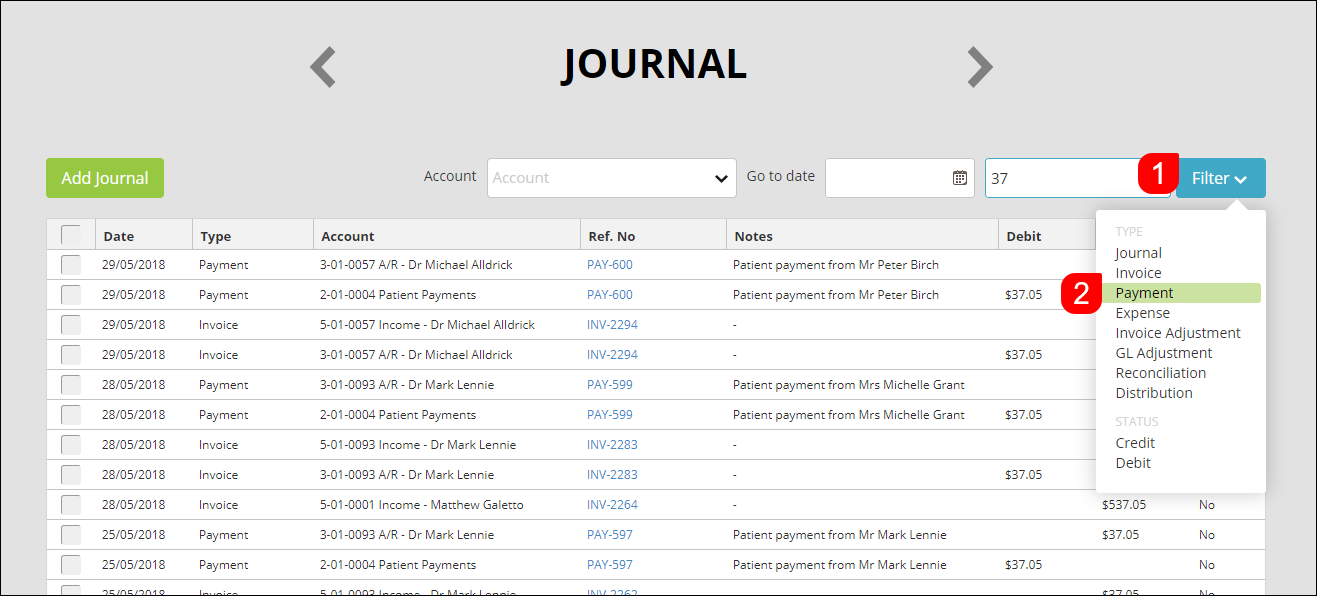 This will only show journal entries with type Payment.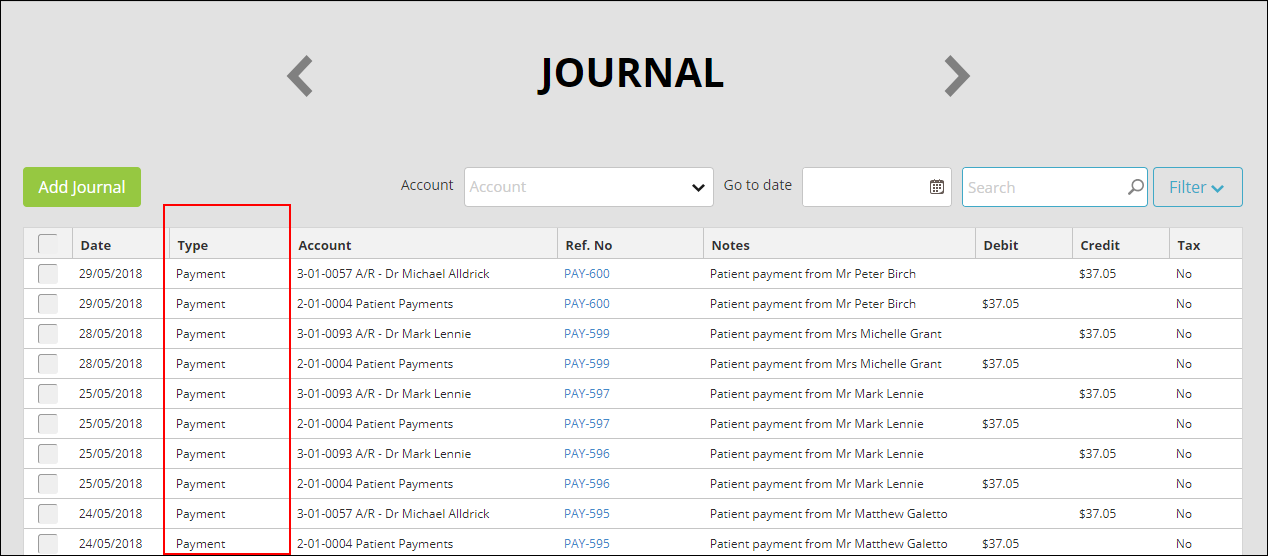 For urgent assistance, please contact MediRecords support on 1300 103 903 during business hours.