Claim Payment Report
A useful financial report you can run in MediRecords is the Claim Payment report. This will give you a rundown of all claims processed for a specific time period.
1. Within Reporting, click on Financial.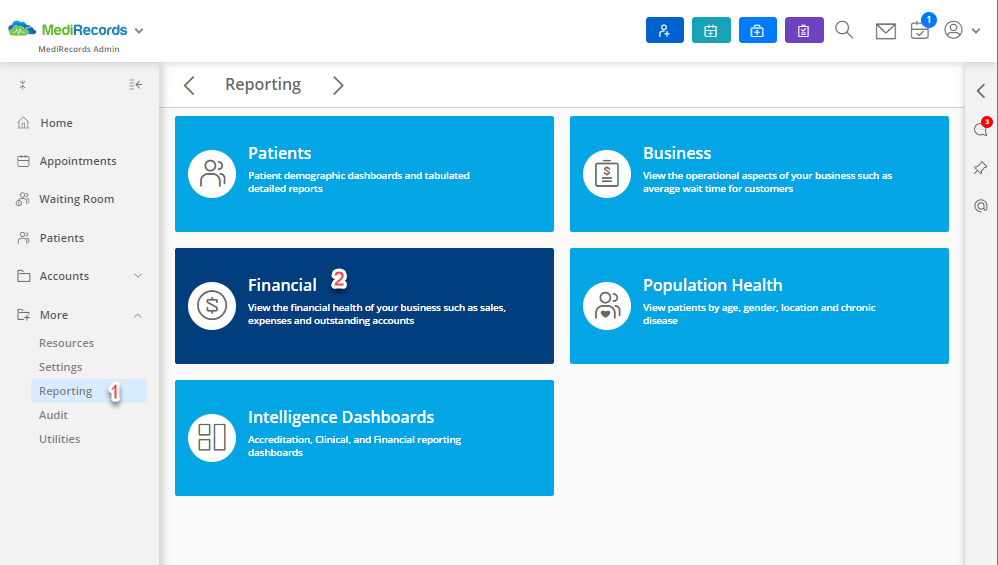 2. Click on Claim Payment Report.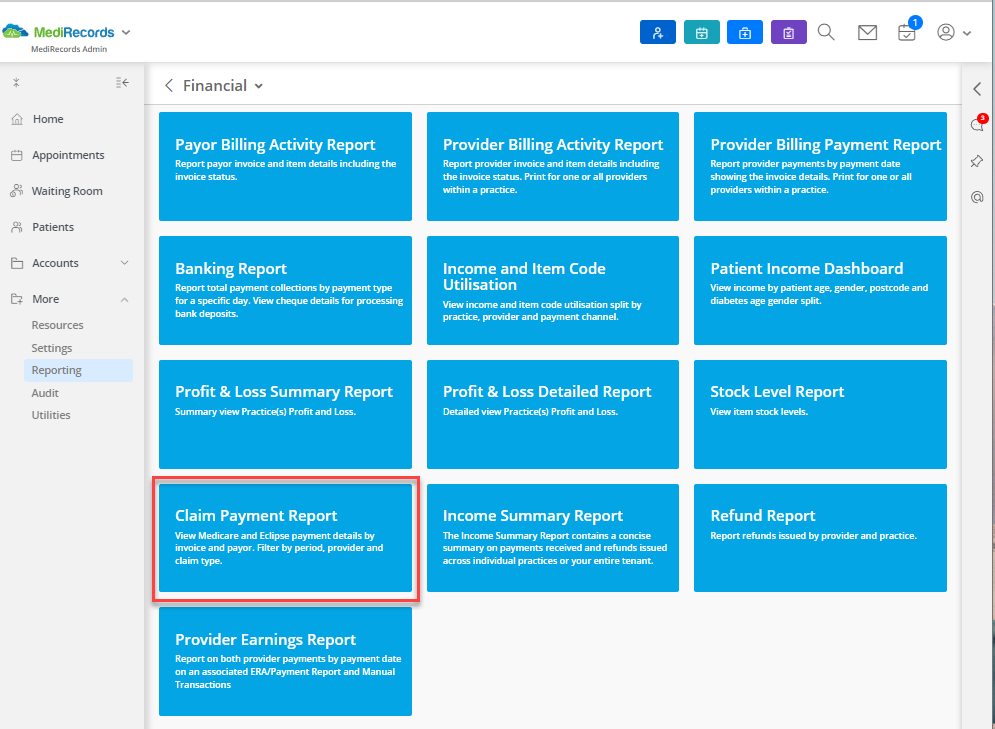 You will be taken to the following screen. Note the following functions. If you hover your cursor over the (i) icon, it will give you a quick description.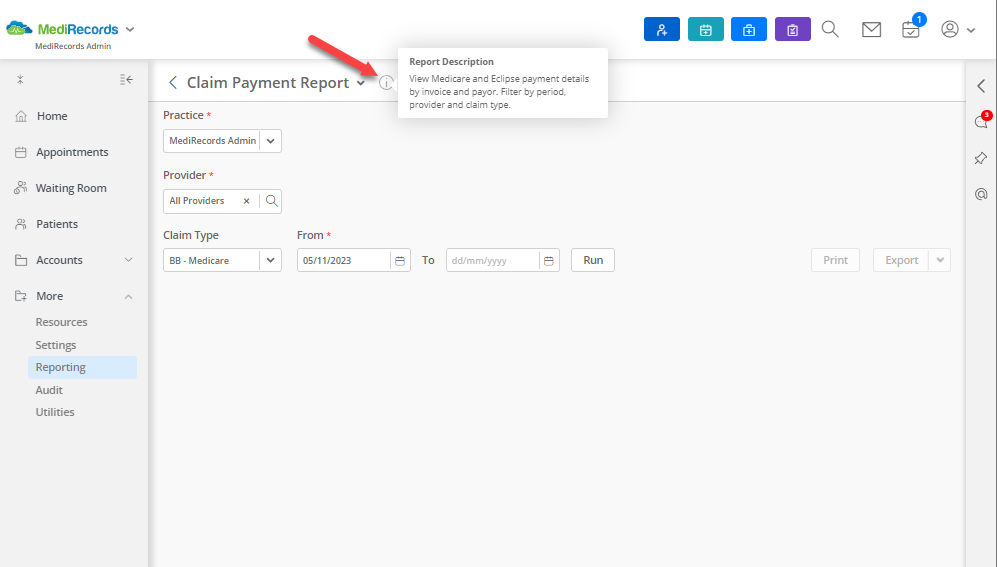 3. In this tutorial, we will run through the following example. Each field will have a drop down menu for you to select options.
*NOTE: You are able to select all practices by selecting All Practices from the Practice drop-down.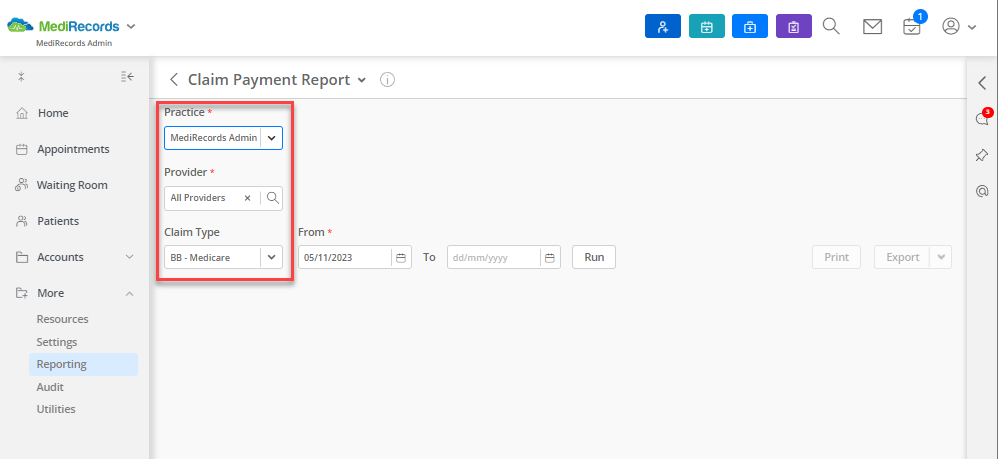 4. Edit the Date Range. In this case we will run a report from 1 January 2018 to 31 May 2018. Click Run when you are ready.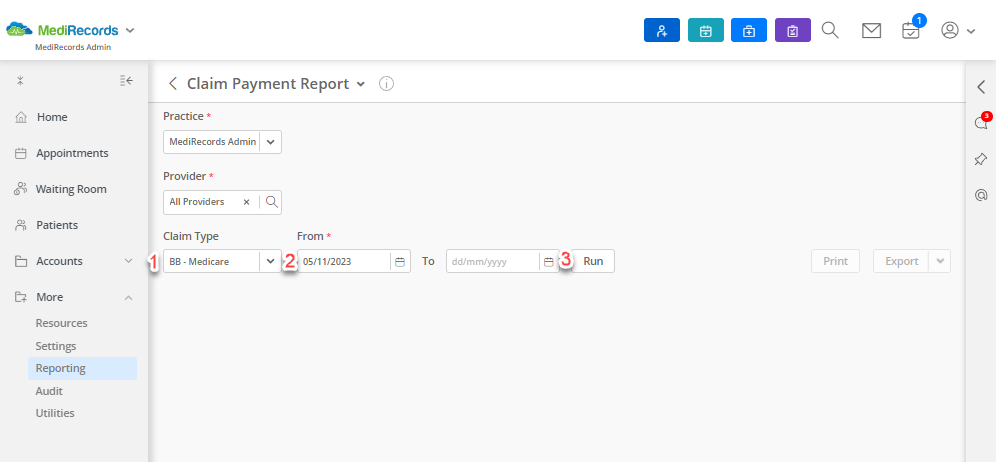 5. Your report will be output as shown. Note that the details at the beginning will match your input in the fields.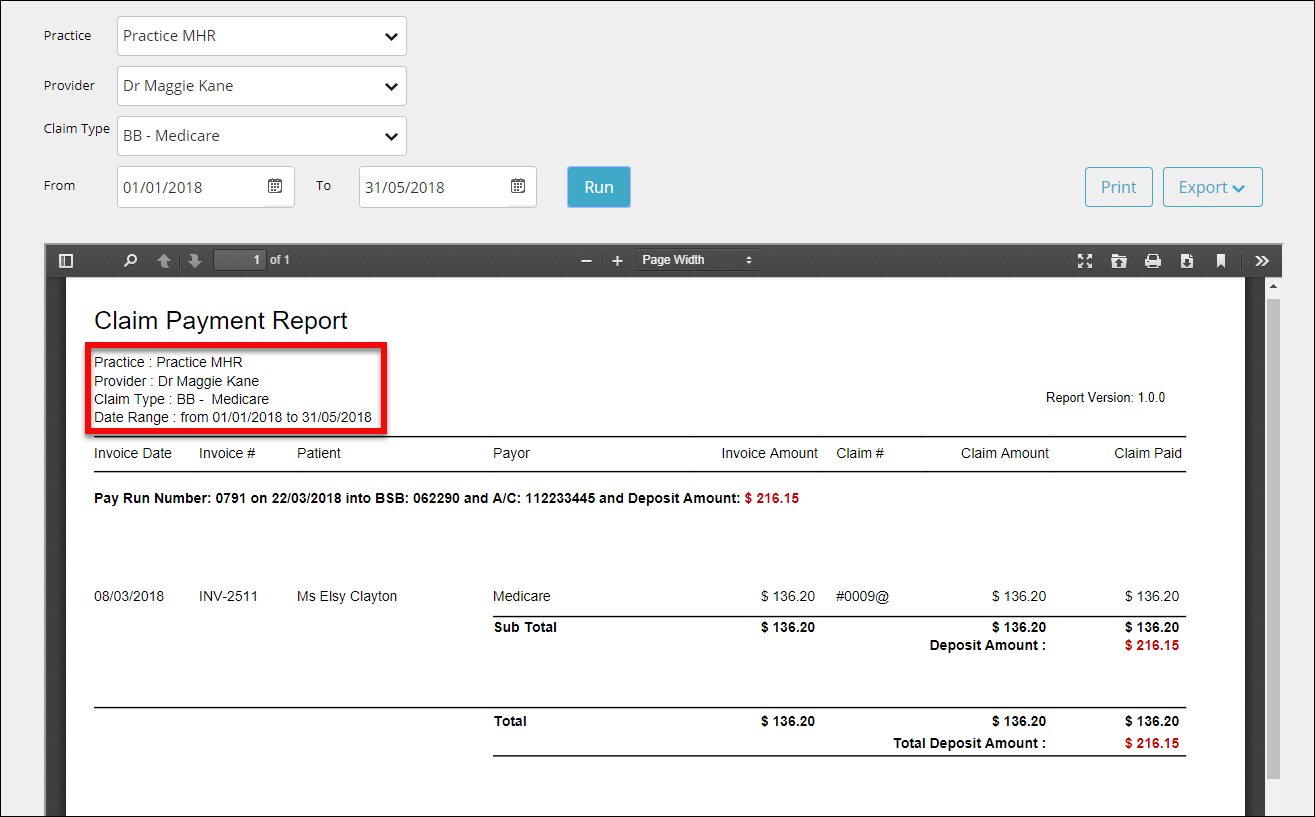 6. To print the report, select Print and you will be directed to the in-browser print preview screen.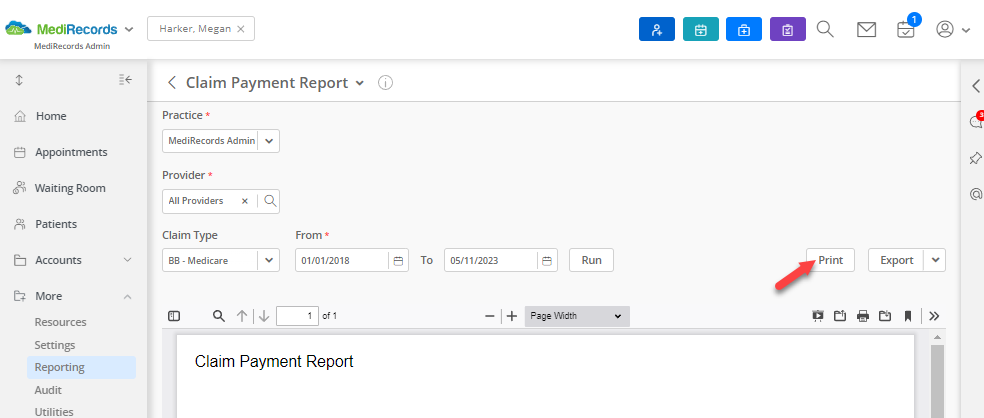 7. To export this report, click Export and select your preferred data format - PDF will be chosen as an example.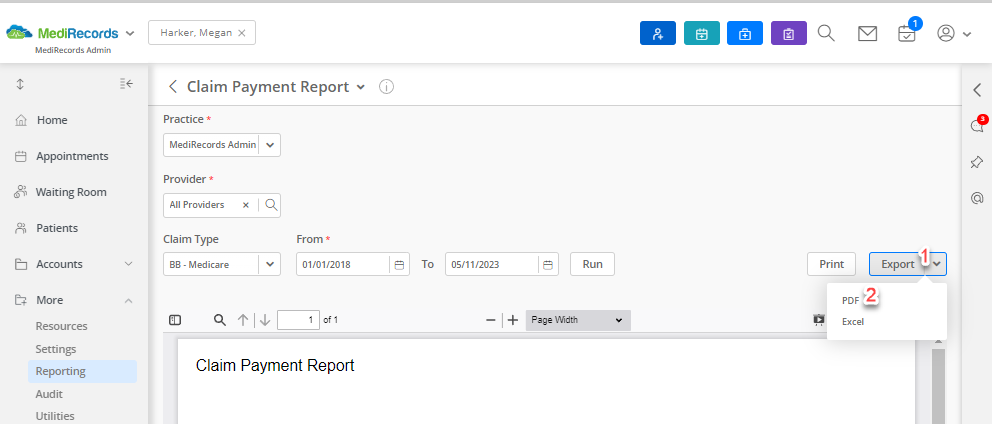 Provider Billing Activity Report
If you need further assistance please contact support on 1300 103 903 or email at support@medirecords.com