The Stock Level Report allows you to run an inventory list on items with a defined quantity under a custom schedule.
1. To access the stock level report select More followed by Reporting
2. Select Financial.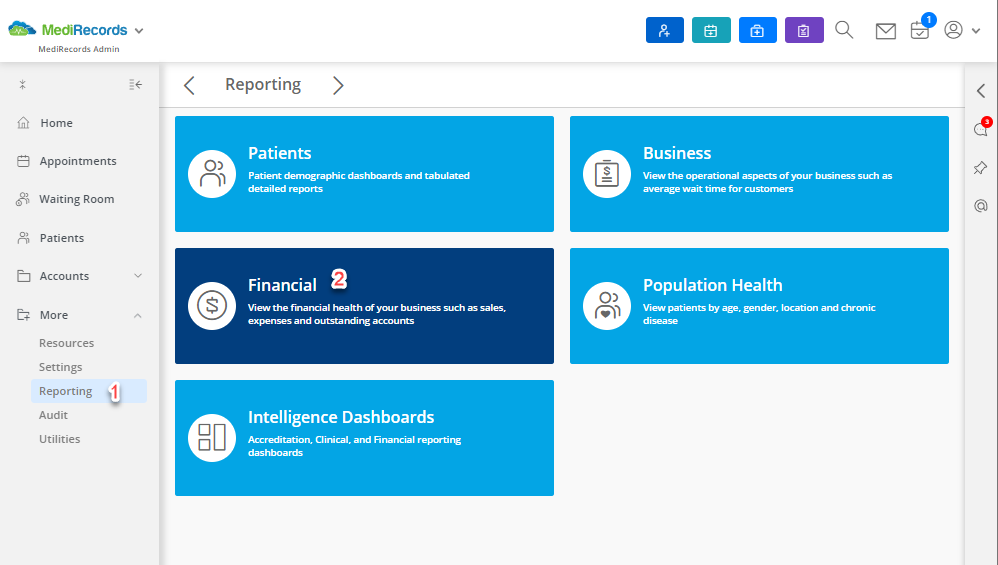 3. Select Stock Level Report.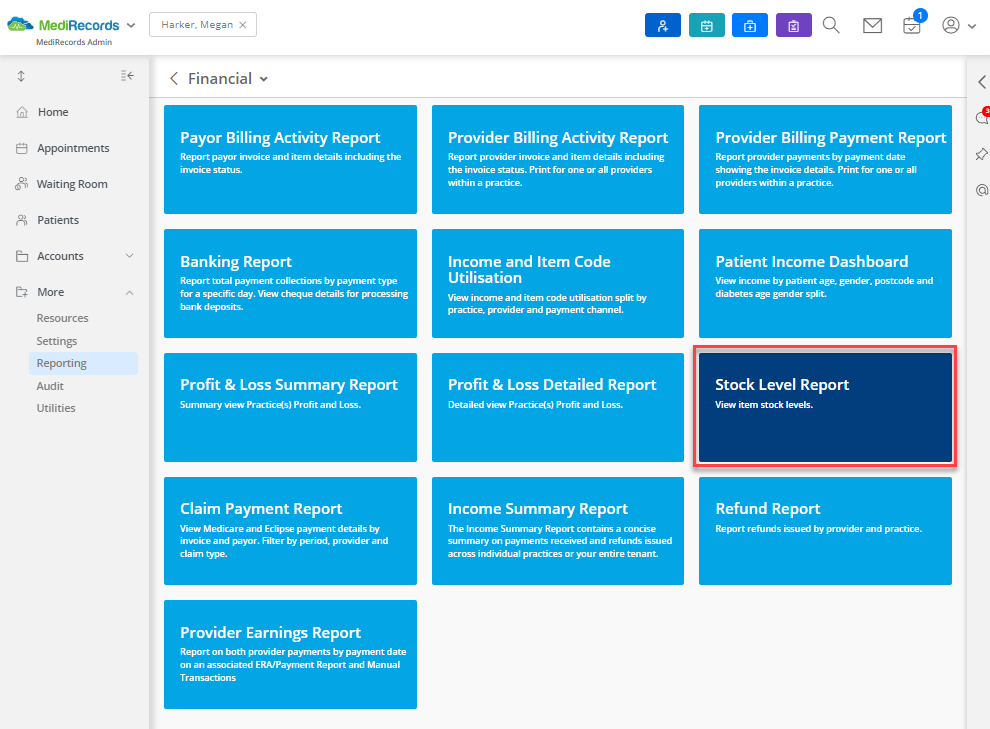 4. Select the Schedule followed by Run.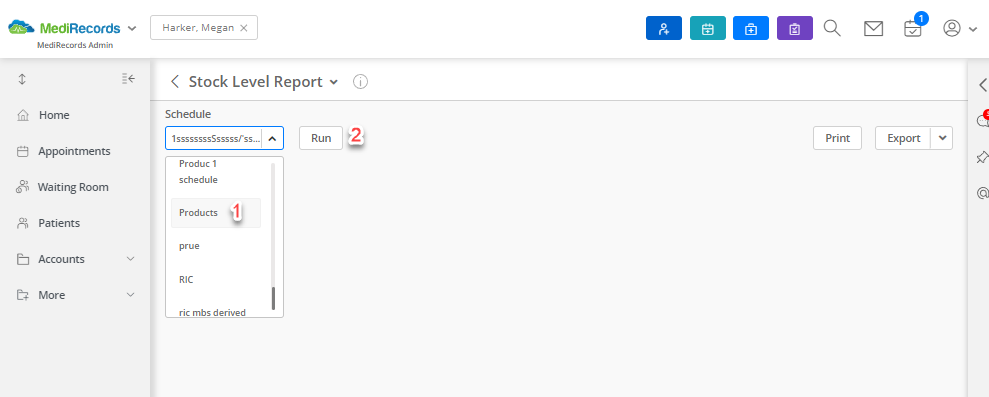 You may also view all schedules that contain items which have the option Track Items Quantity selected. Select All Schedules followed by Run.
5. The report will produce the following output.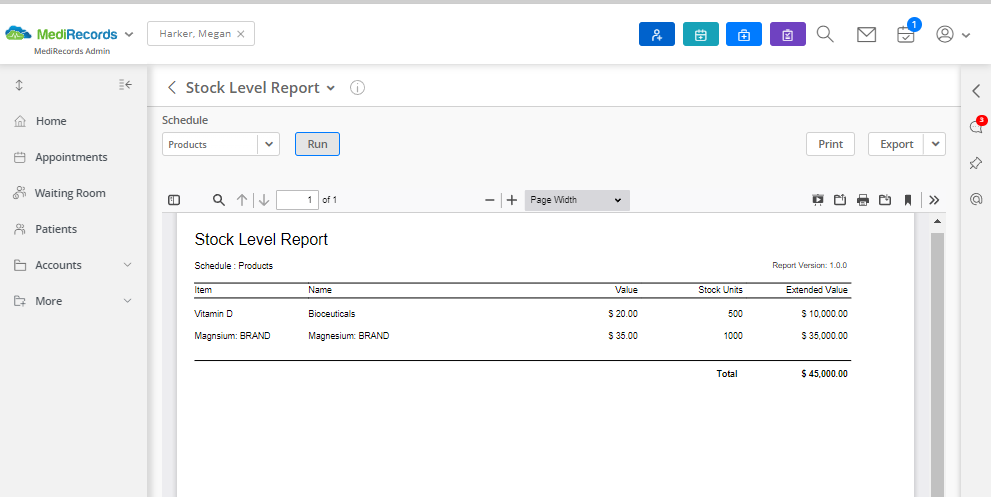 6. To print this report, click Print. You will taken to an in-browser prompt, with a print preview of the report.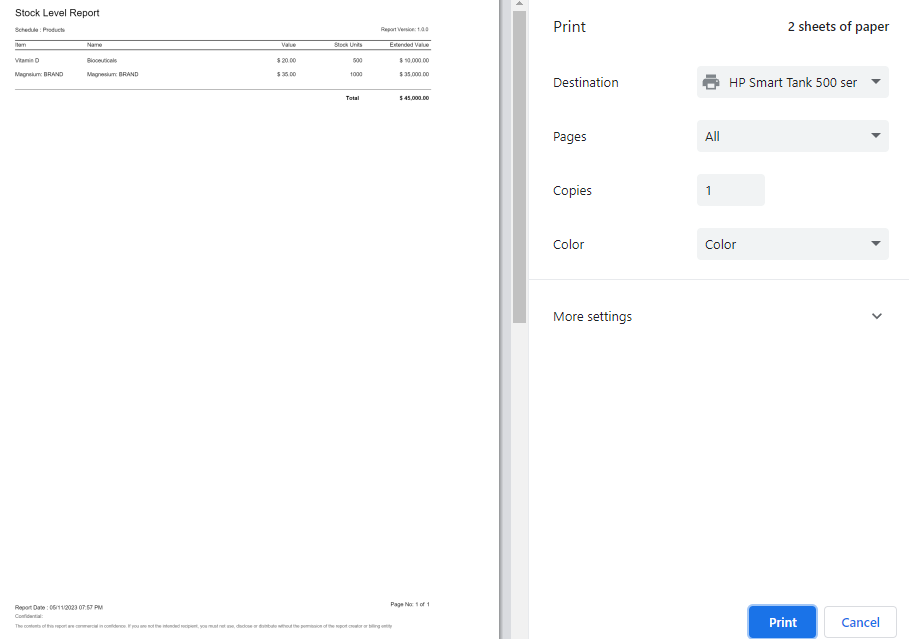 7. To export the report, click on Export and select your preferred data format. In this instance, PDF will be chosen.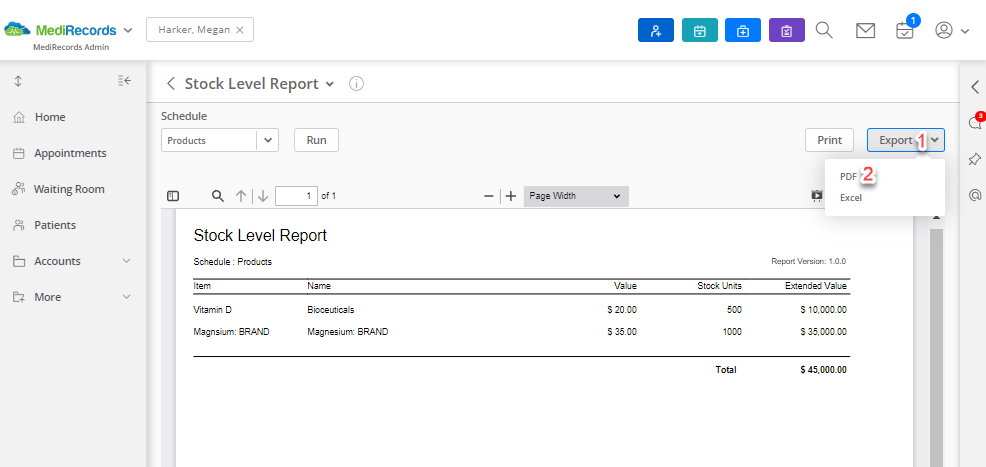 To learn more about Stock level function click here