How to create desktop shortcuts for MediRecords
As you access MediRecords through a browser, you have the ability to add it to your computer desktop as a shortcut. This article will go through how to set this up.
Chrome
1. After loading the MediRecords login page, click on the three dashes in the top right corner.
2. Click on More Tools in the menu.
3. Click on Create Shortcut.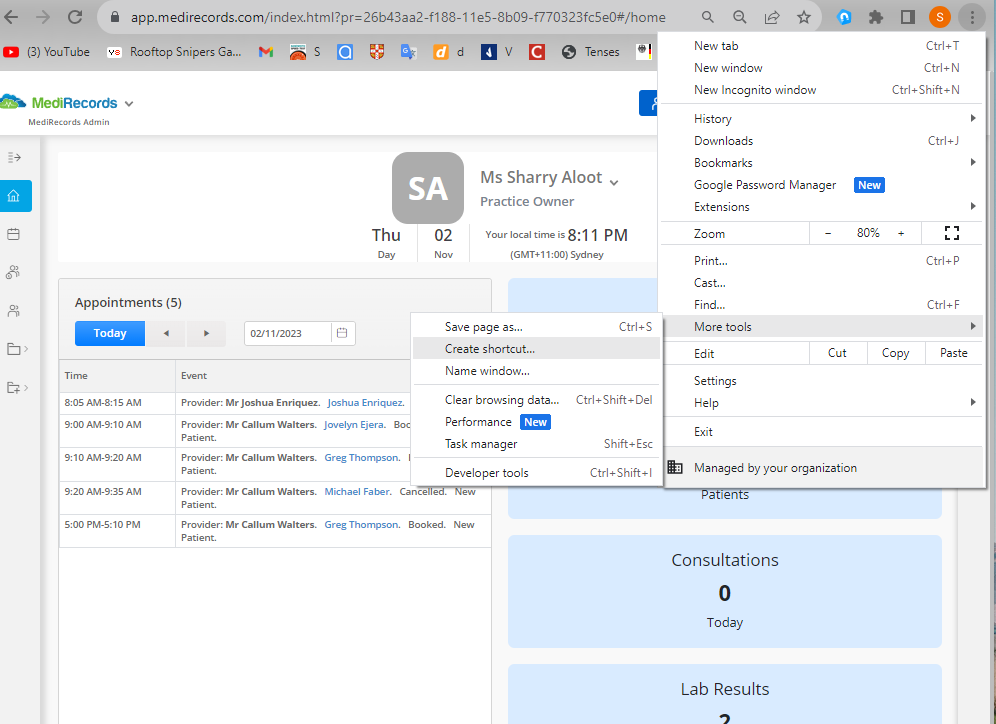 4. You will be shown a prompt to confirm this action, along with an editable field for the name and whether it should be opened as a window or tab.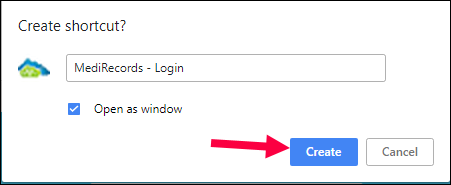 5. If you are satisfied with this, click Create.


You've completed another MediRecords Tutorial. You should now be able to add MediRecords as a shortcut on your desktop. If this is not what you're looking for, head back to our knowledge base and search for another article.
For urgent assistance, please contact MediRecords support on 1300 103 903 during business hours.