System Configuration Setting
System Configuration Setting is an important tool that can be used to manage various aspects of a system. It allows users to configure and customize their system according to their needs. In this article, we will discuss what System Configuration Setting is, its functions, and how to locate it.
To locate System Configuration Setting, follow these steps:
Click More at the top of the page to reveal a drop-down list.
Click Settings
Click Configuration Settings
Select System Configuration
There will be four (4) sections to configure under System Configuration
Accounts - In the accounts section, this will allow users to add the GST tax rate, Australian Financial Year From and To, and Week Commences Sunday option.
Electronic Prescribing - for an electronic script to be generated, this settings needs to be turned ON
If the check box is checked means E-prescribing is ON
If the check box is un-checked means E-prescribing is OFF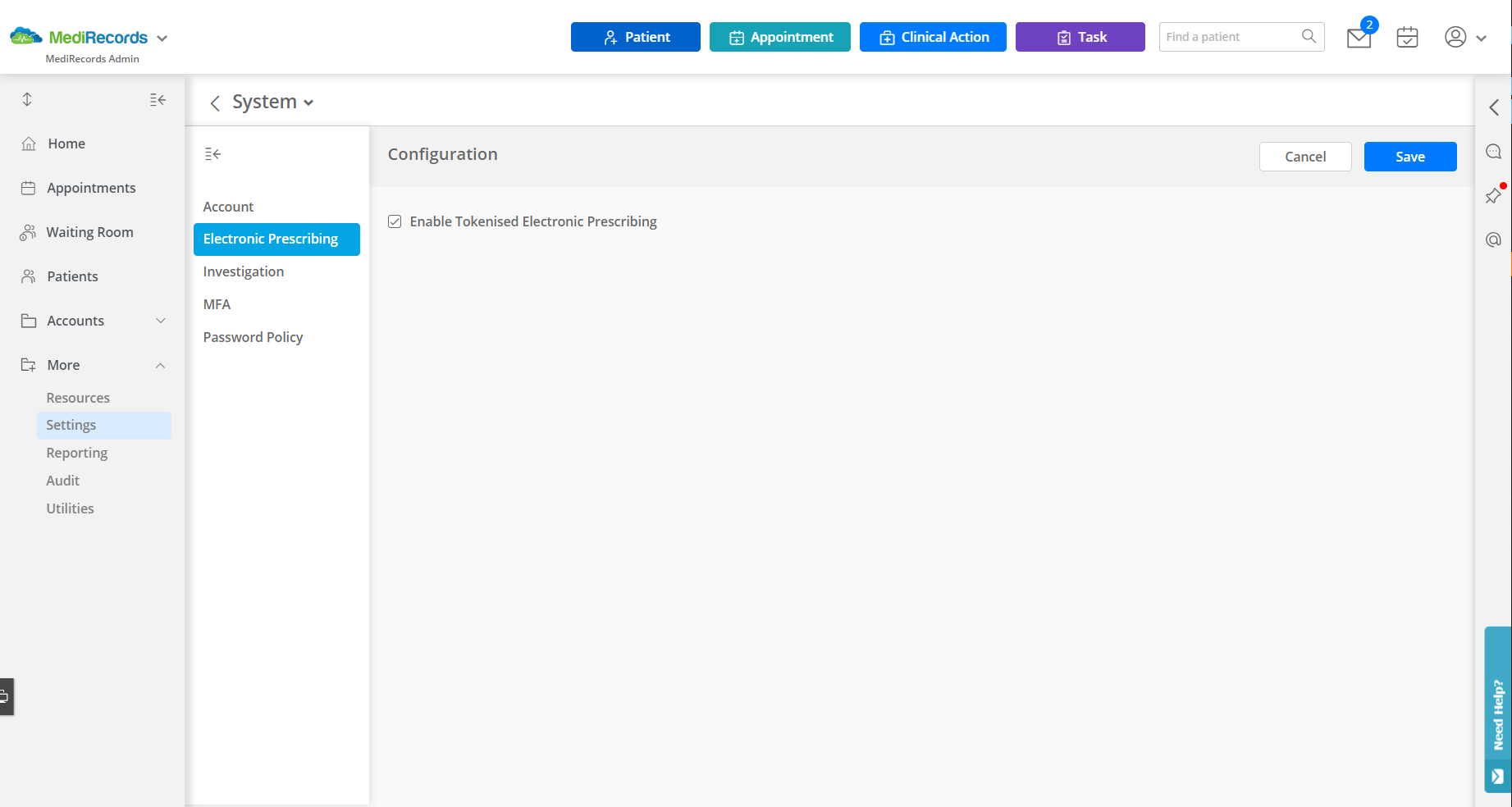 For more information on how to create a new Radiology or Pathology Template, please refer to our article series about templates here.

MFA - the primary contact for your practice will need to communicate with the Account Management Team at success@medirecords.com to enable the feature as an option. Once you have received confirmation from the Account Management Team
For more information, please refer to this article. Click here.
Password Policy - allows the practice to control password specifications in the organization for all users.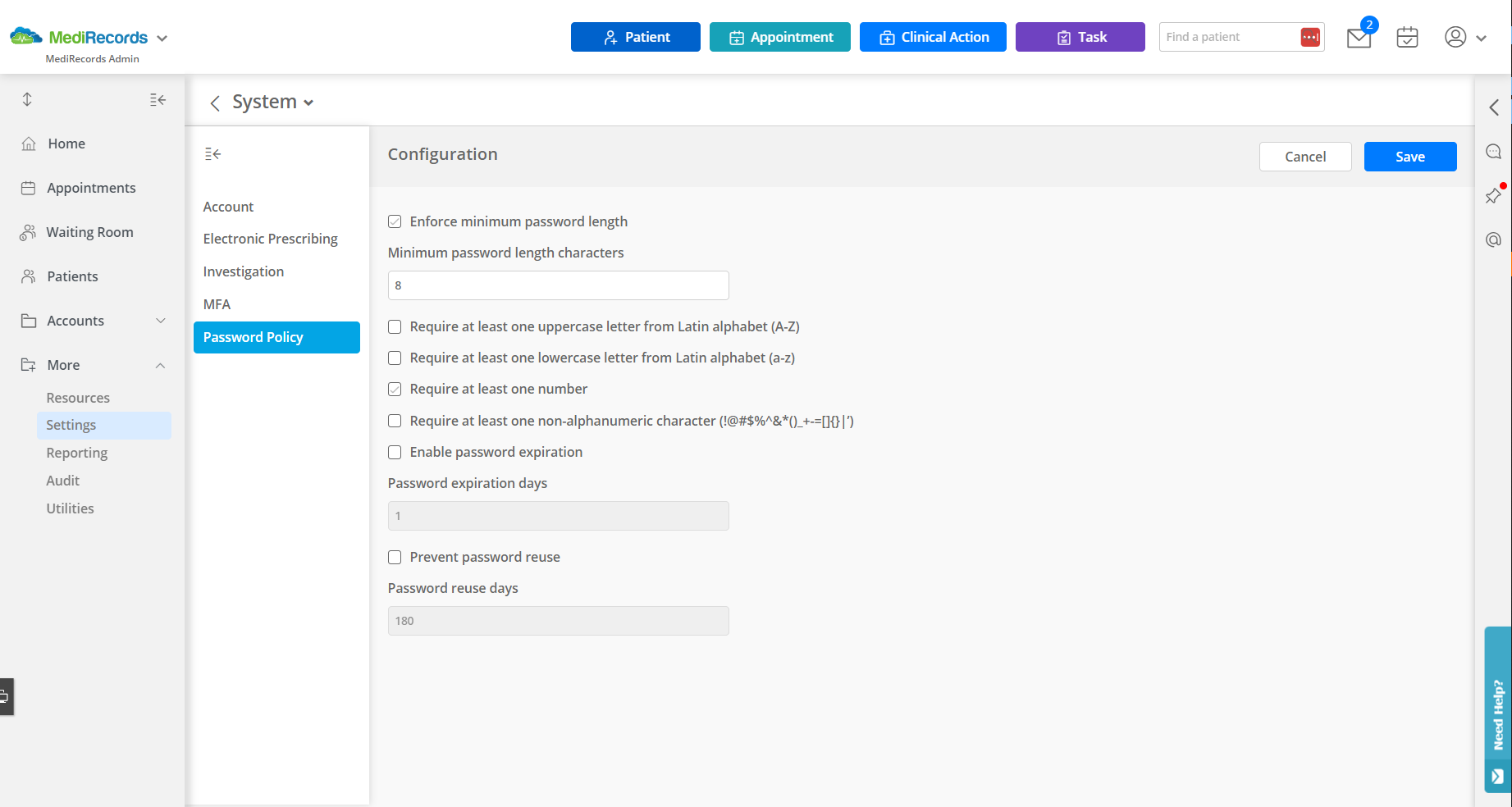 For more information about Password Policy, please refer to our article series about templates here.